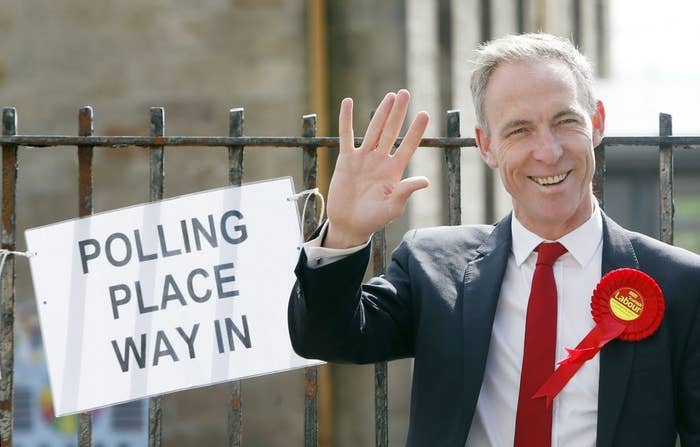 Jim Murphy has lost his seat to the SNP in what is shaping up to be an utterly disastrous night for the Scottish Labour party.
Murphy, the leader of Scottish Labour, lost his seat to SNP candidate Kirsten Oswald despite having won a 20% majority in 2010.
He had been MP in the constituency since 1997, but has been unable to combat the surge in SNP support since last year's independence referendum, with the SNP winning every seat in Scotland so far in Friday morning's results.
Murphy was elected leader of Scottish Labour in December of last year, promising to fix the party, which was performing badly in the polls at the time – but Scottish Labour's poll rating became worse.
Murphy had previously seemed confident of victory in the election, saying at the start of the year that Scottish Labour wouldn't lose a single seat to the SNP. In January, he told BuzzFeed News that he was finding his SNP opponents "sluggish, lethargic, and off the pace".
He said at the time: "I'm surprised by their lack of response, or belated response, to a lot of the things we've been doing, and we've only just begun."
As poll results worsened, The Telegraph reported that some outgoing MPs were calling on Murphy to resign as the leader of Scottish Labour. He had hoped to become an MP and engineer a switch to the Scottish parliament by next year's Holyrood election in a bid to become first minister.
He told the crowd at the results that he would continue to lead Scottish Labour, despite not holding office in either Westminster or Holyrood.