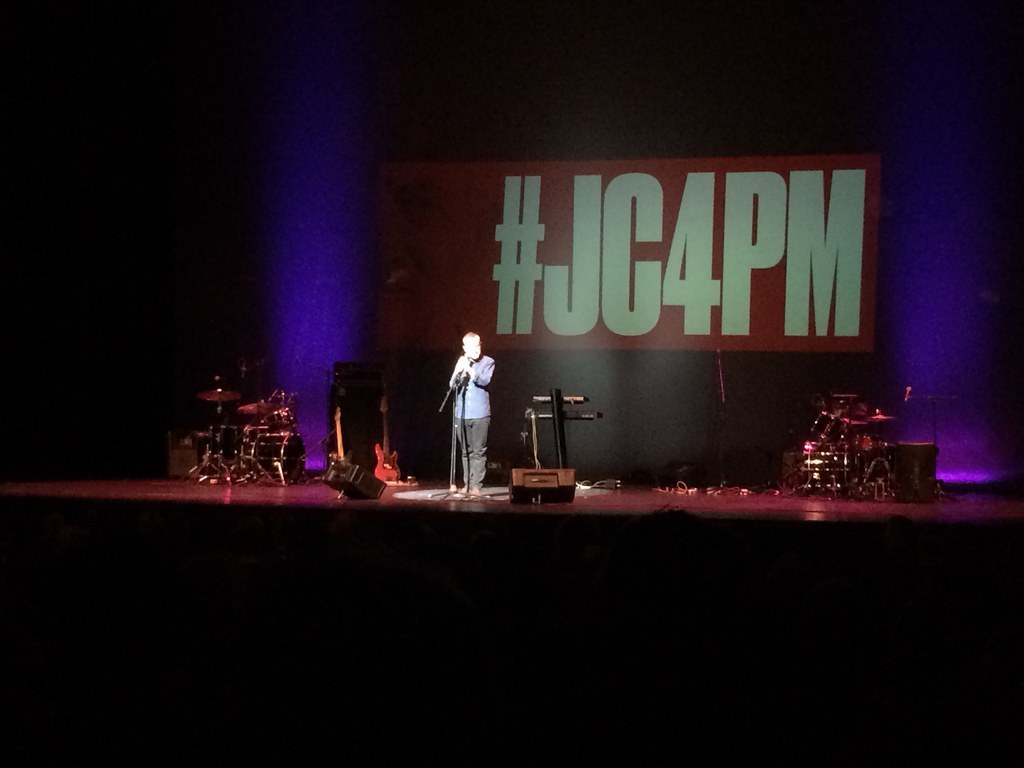 A comedian has been criticised for telling a joke about a Labour MP's mental health at a rally backing Jeremy Corbyn to become prime minister.
The #JC4PM event, which took place in Edinburgh on Wednesday evening, saw a range of pro-Corbyn acts take to the stage at the poorly attended Festival Theatre in the Scottish capital.
The host for the night, comedian Jeremy Hardy, mocked Labour MP Kevan Jones, who has previously spoken out about his struggle with depression, and said it was easy to guess the MP was depressed because he supported the renewal of the Trident nuclear weapons system.
Hardy was referencing a row Jones had with Ken Livingstone after the former mayor of London suggested Jones needed "psychiatric help".
Speaking at the Edinburgh event, Hardy said: "I would have thought you could hazard a guess that if someone supports nuclear weapons, if your view of existence is so bleak you're prepared to help with the extermination of the entire northern hemisphere, that kind of suggests depression, don't you?"
The JC4PM tour is not officially endorsed by the Labour party or Corbyn, although the Labour leader did appear at the London leg of the tour last month to a rapturous reception. He did not attend the Edinburgh event.
Jones spoke about his mental health problems in 2012 in an effort to break the "taboo" over the subject. He told the Commons at the time: "Like a lot of men, you try and deal with it yourself. You don't talk to people. I just hope you realise, Mr Speaker, what I'm saying is very difficult right now."
Fellow Labour MP John Woodcock told BuzzFeed News that the joke undermines the party's rhetoric when it comes to mental health and that such material would not have passed without comment if it was about a physical illness.
"It's really sad that someone who I've respected as a comedian thinks it's acceptable to make fun out of someone's mental health, particularly in such a direct, personal way," said Woodcock.
"Kevan Jones has been a light for so many of us who have felt able to talk about our own mental health because of the courage he showed. To do that at all is reprehensible and to do that at this political event for Jeremy [Corbyn] is all the more saddening.
"I think it's really important that our commitment to changing attitudes to mental health is genuine and thorough. It would strike many people as perverse for a party that has made a fanfare of promoting a minister for mental health to full cabinet to let this pass without remark."
He added: "It's a crap joke as well."
The organisers for the JC4PM tour were not immediately available for comment, but a spokesperson for Corbyn said: "The JC4PM tour is a wholly separate organisation. Jeremy Corbyn has no involvement in its activities."
Hardy appeared to respond to the criticism on Thursday morning on Twitter.