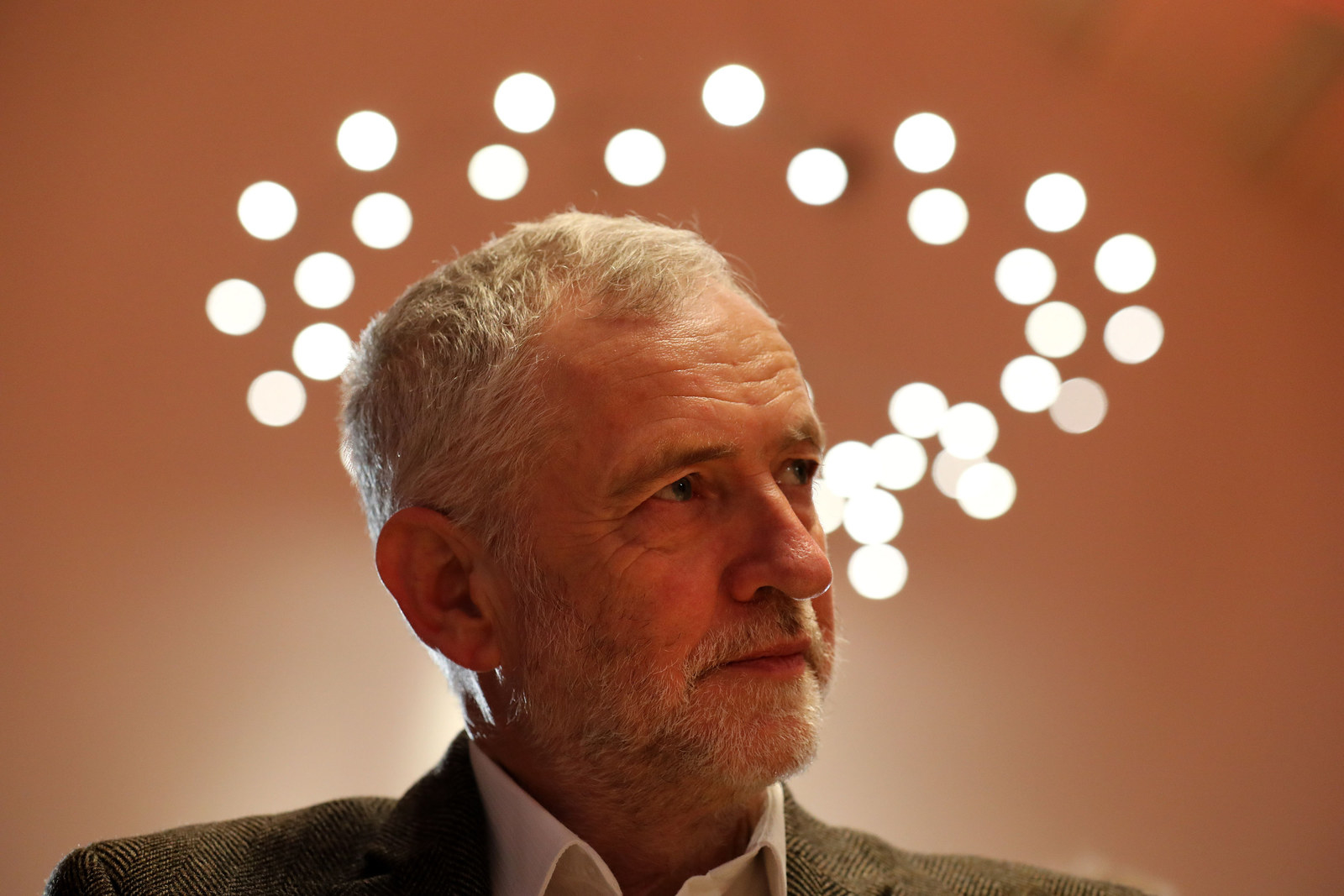 Jo Stevens, the shadow secretary for Wales, has stepped down from Jeremy Corbyn's front bench after the Labour leader confirmed he'll attempt to force every one of his MPs into voting in favour of triggering Article 50.
Stevens announced her resignation on Friday afternoon, saying she believed leaving the EU will be "a terrible mistake" and that her constituents have urged her not to vote in favour of beginning the process.
It came a day after Tulip Siddiq, who was Labour's shadow minister for early years education, also resigned saying she "does not support" the triggering of Article 50 and couldn't back her leader's decision.
Earlier on Thursday, the government revealed the bill which, if passed, will allow it to formally begin the process of leaving the European Union and start its Brexit negotiations with the other 27 EU member states.
The Labour leader later told Sky News he will instruct his MPs not to "block" Article 50, even if they represent Remain-voting areas, and to vote in favour of the bill when it's debated in the House of Commons next week.
Stevens announced her resignation on Twitter on Friday afternoon by posting her letter to Corbyn.
The letter said: "I expect this to be the most important vote I will ever cast as an MP and for me it is a clear issue of principle and conscience.
"When I vote I will be representing my constituents, a great many of whom, including a great many Labour party members and voters, have strongly urged me to vote in this way. That is why, in shadow cabinet, I argued against the imposition of a three-line whip."
Corbyn responded by saying that he "understand[s] the difficulties that Jo, and other MPs, have when facing the Article 50 Bill. Those MPs with strong remain constituencies are understandably torn".
He added: "However, it is right that the Labour party respects the outcome of the referendum on leaving the European Union. We have said all along that Labour will not frustrate the triggering of Article 50 and to that end we are asking all MPs to vote for the Bill at its second reading next week.
After Corbyn said he'll expect Labour MPs to vote in favour of triggering Article 50 on Thrusday, Siddiq wrote to the Labour leader saying it would be against the wishes of her Remain-voting constituents.
Several other Labour MPs – including some front bench members and two whips, who are responsible for getting MPs to vote in line with the party – have said they will defy their leader and vote against the triggering of Article 50.

Shortly after the announcement, Sky News reported that Siddiq vowed to resign from her post alongside a possible four other shadow ministers – Clive Lewis, Cat Smith, Dawn Butler, and Jo Stevens.
However, Butler and Lewis denied the reports, and Smith later told BuzzFeed News: "I have no idea why this rumour is circulating. I have been clear that I will vote for the second reading and abide with the Labour party whip."
Lewis said: "I have been clear throughout that I respect the result of the referendum and will, therefore, join my colleagues in voting for the bill on its second reading. However, Theresa May does not have a mandate to dictate the terms of Brexit without listening to the British people."
Shadow transport minister Daniel Zeichner confirmed to the BBC he will defy the whip, but it is unclear if he intends to step down from his front bench role.
Labour MP Ben Bradshaw told the BBC's Daily Politics: "I can't support that. I don't know why we're doing that, we're supposed to be an opposition. The opposition's job is to oppose and to scrutinise."
Labour MP and whip Thangam Debbonaire told Business Insider she planned to vote against the bill, and fellow whip Jeff Smith MP confirmed to BuzzFeed News he will do the same.

Amid the backlash from MPs who represent Remain-voting constituencies, a source from Corbyn's team said: "Usual expectations for a three-line whip will apply."

CORRECTION
The Labour MP who has resigned from Corbyn's front bench is Tulip Siddiq. An earlier version of this post misspelled her name.