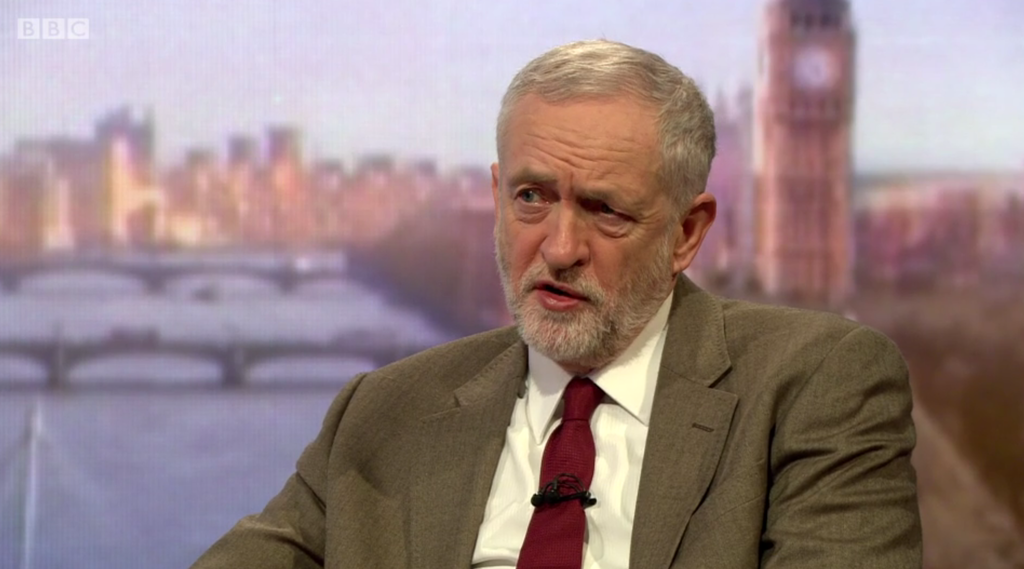 Jeremy Corbyn has urged the government to open up a diplomatic "back-channel" with ISIS to help achieve a "political solution" to the conflict in Syria.
Speaking on The Andrew Marr Show on Sunday, Corbyn said he wanted the government to communicate with ISIS, similar to the way it spoke to figures from the IRA in the 1970s and the Taliban in 2003, although he stopped short of suggesting there should be a "dialogue" with the militant group.
"The British government maintained a channel to the IRA all through the Troubles," said the Labour leader. "I don't condemn them for that, I don't condemn them for keeping a back-channel to the Taliban.
"I think you have to look at the sources of ISIS funding, you have to look at the relationship with Turkey, with Saudi Arabia, with Iran and many other countries. I think there has to be some route through somewhere [to ISIS]."
Corbyn, who during the interview also suggested that the UK could keep its Trident submarines without arming them with nuclear warheads, said that only through talking to ISIS could the "strong points" and "weak points" of its ideology be identified and challenged, and said countries in the Middle East are already communicating with the group.
"Dialogue is perhaps the wrong word to use," he said, "I think there has to be some understanding of where their strong points are, where their weak points are, and how we can challenge their ideology.
"I believe that the neighbouring governments of the region are in touch. Look at the way in which there's been some degree at times of prisoner exchange, of hostage exchange, things like that. Look, we've got to bring about a political solution in Syria, that's something I've been calling for all along."
He added: "There's got to be peace, but war crimes have got to be addressed."
Looks like there are no comments yet.
Be the first to comment!