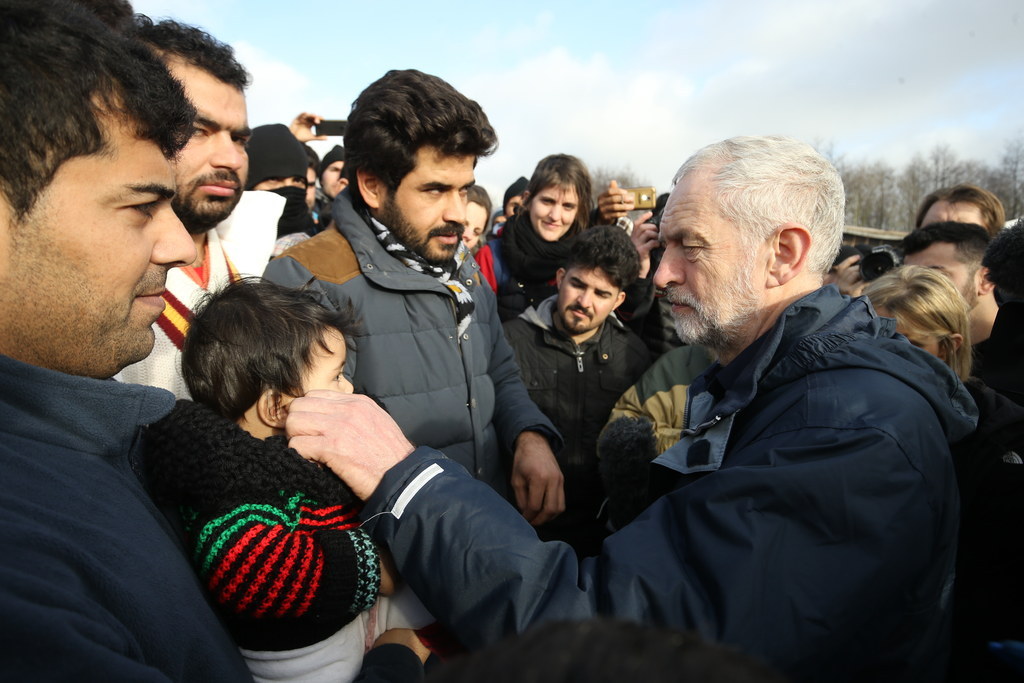 Jeremy Corbyn has urged the UK government to consider resettling up to 3,000 more refugees in Britain to save them from "fetid" camps in Calais.
The Labour leader, who visited refugee camps in Dunkirk and Calais on Saturday, said the government should consider applications from each person housed in the camps who wants to come to Britain and that special priority should be given to children who have been separated from their families.
"I don't want to see the dangers of people trying to climb on trains, nobody does, it's very, very dangerous," Corbyn told Sky News. "I don't want to see people living in these camps either. My solution is a very obvious one…we go through the process of every person in those camps that wants to come to Britain, that has a connection with Britain, and process their application."
The government has pledged to resettle up to 20,000 Syrians in the UK by 2020, but will only bring in people who are currently being housed in refugee camps surrounding Syria rather than those inside Europe. Labour and the Liberal Democrats are now piling pressure on David Cameron to help refugees who have made it to European camps.
"We're not doing anything about the refugee crisis that's actually happening in Europe itself," said Corbyn. "There are a large number of very vulnerable unaccompanied children which many organisations, churches and other organisations, have called for them to be allowed into Britain. Let's look at those issues, we have a human responsibility to reach out."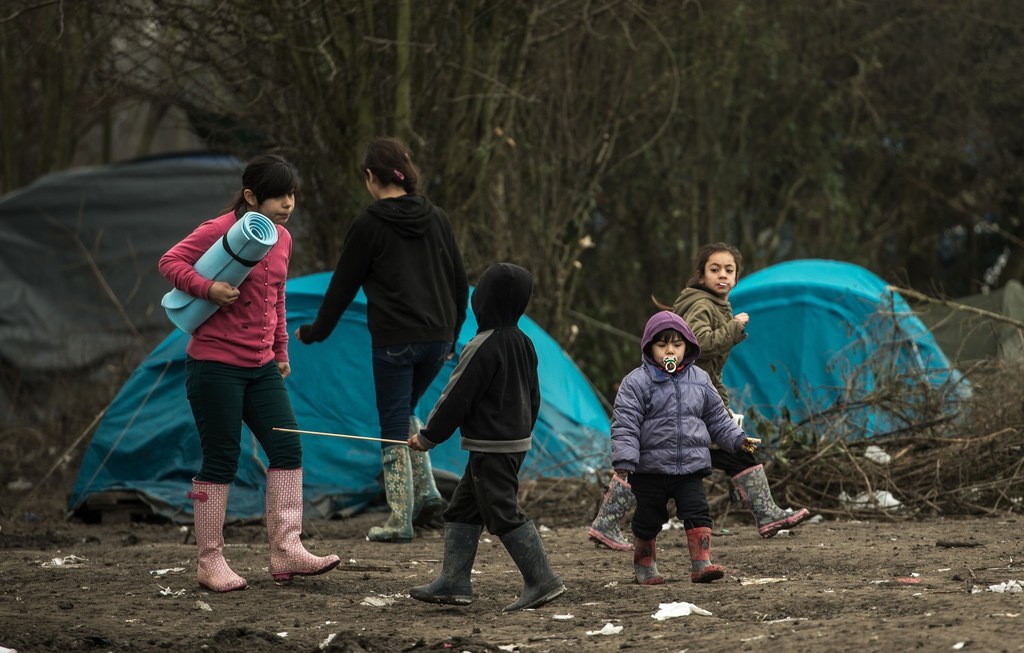 Cameron has previously stood by his decision to only bring in refugees from camps around Syria, saying that resettling people from the camps inside European would "encourage" others to make a "dangerous journey" across Europe – but Corbyn said that he did not believe that would happen.
"It's a very strange magnet of desperation when people go and live in a fetid swamp with foul water, inadequate sewage, very limited medical facilities, to live in a tent in the middle of winter, it's not a very attractive option" said the Labour leader. "It shows the level of desperation people have across this continent. We're talking 3,000 people at Dunkirk, it's not very many."
Meanwhile, international development secretary Justine Greening, who visited Jordan and Lebanon last week, said the government will consider calls to bring thousands of unaccompanied Syrian children.
"We have played our role closer to home, here in Europe," said Greening on Sky News. "We have said that over the course of this parliament we will resettle 20,000 refugees. We're going to do that in a safe, measured, and managed way working with UN agencies taking them directly from the region.
"It means we can focus on the most vulnerable people, including children who otherwise would have no chance of making the journey we've seen other refugees make."
Asked directly about the calls from charities for the government to resettle 3,000 unaccompanied children, she said: "That's what we are doing and I think that is the right thing."