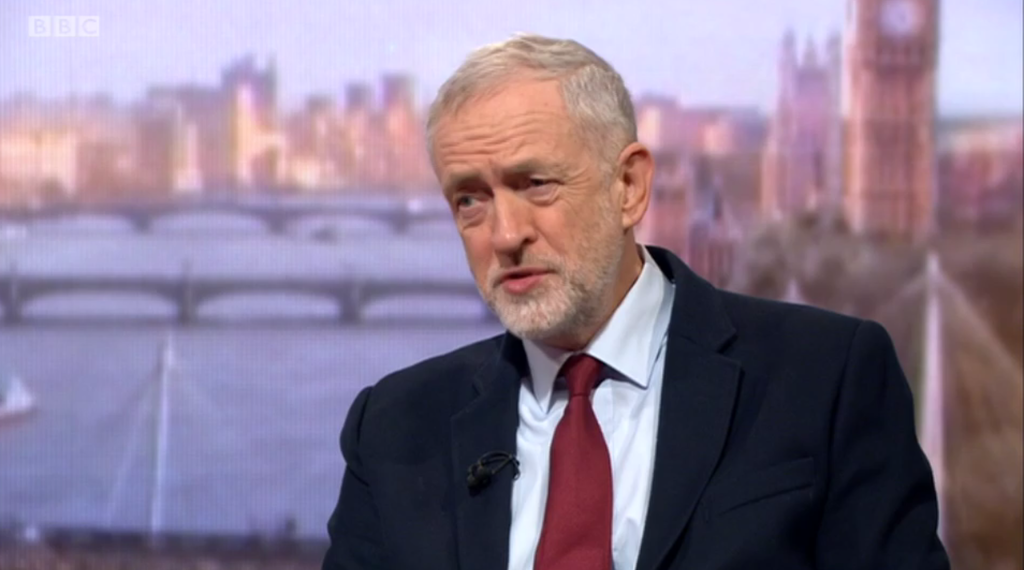 A defiant Jeremy Corbyn has warned MPs plotting against his leadership that he's "not going anywhere" after some called on him to quit over his opposition to airstrikes in Syria.
The Labour leader is facing a revolt from his own shadow cabinet next week as the Commons votes on whether to take military action against ISIS in Syria, and some Labour MPs called on Corbyn to stand down after his handling of the issue caused a split in the party.
But, speaking on The Andrew Marr Show on Sunday morning, Corbyn reminded MPs he had been given a huge mandate in the Labour leadership election and insisted he has no plans to stand down, saying: "I'm not going anywhere, I'm enjoying every moment of it."
Corbyn urged Labour MPs to listen to the party membership when they come to their decision on military intervention in Syria, and said it will be "the leader who decides" whether MPs will be whipped to vote against airstrikes or whether they will be given a free vote.
He said those plotting against him "haven't quite got used to the idea that the party is in a different place" after his election as leader, and that the membership, who back Corbyn on Syria, must have a voice.
"No decision has been made on [whipping the vote] yet," Corbyn said. "I'll find out what MPs think – obviously there are strong views on both directions, we'll have a further discussion about this.
"My view about the membership of the Labour party is they must have a voice, Labour MPs need to listen to that voice, need to try and understand where people are coming from on this, and we'll come to a decision as a party."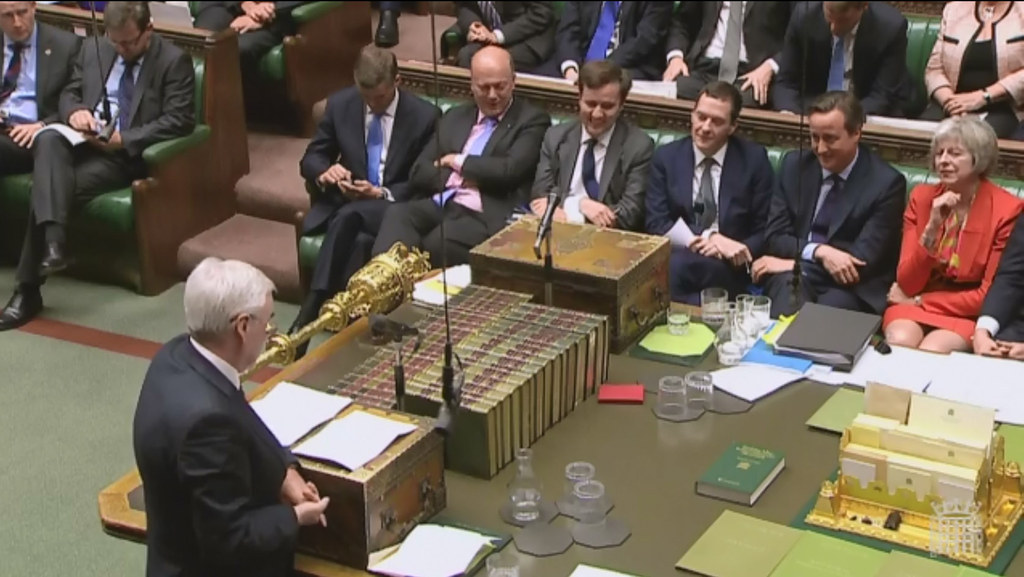 Corbyn refused to accept that it had been a "terrible" week for the Labour party, despite the split over Syria, remarks from Ken Livingstone that Tony Blair was to blame for the 7/7 London bombings, and John McDonnell quoting Mao Zedong from the dispatch box.
"It hasn't been terrible at all," said Corbyn. "Party membership has gone up, we've forced the government into a retreat of tax credits, we've forced the government into a retreat on police cuts, we've forced the government into a retreat on a Saudi prisoner contract."
Asked if he still believed we were "looking at the next prime minister", Corbyn replied: "I hope you are."
Like BuzzFeed UK Politics on Facebook