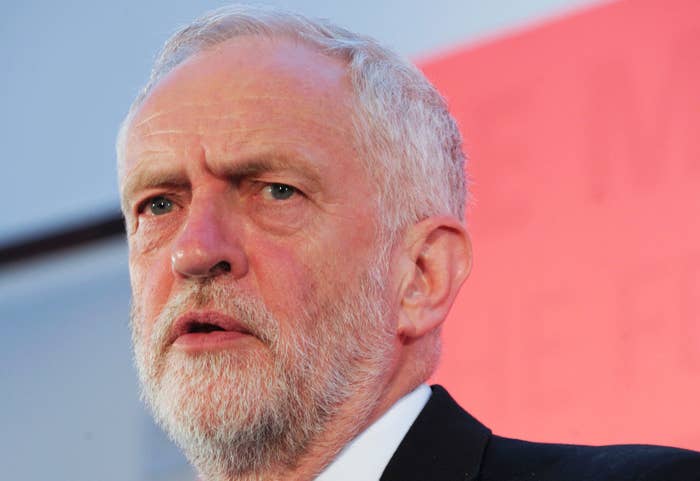 Jeremy Corbyn has said police must be able use "whatever force is necessary" to halt terrorists on British streets and has vowed to increase the numbers of armed officers if he becomes prime minister after next week's election.
The two main parties suspended their campaigns after Saturday night's attack on London Bridge, which left seven dead, but Corbyn restarted his campaign on Sunday night with a speech that represented a significant hardening of his stance on how British police should deal with terrorists.
Shortly after he became leader in 2015, Corbyn caused widespead controversy by saying that he was "not happy" with police being ordered to "shoot-to-kill" suspected terrorists on British streets – describing the policy as "quite dangerous" and "counterproductive".

However, in his speech on Sunday night in Carlisle in the north of England, the Labour leader vowed to "take whatever action is necessary" as prime minister to tackle terrorism, less than a day after three suspected terrorists were shot dead by police in London.
Corbyn also strongly condemned prime minister Theresa May, saying she was warned by police chiefs about the effect that cuts on police forces could have on the security of British streets but she accused them of "crying wolf".
"Our priority must be public safety and I will take whatever action is necessary and effective to protect the security of our people and our country," said Corbyn. "That includes full authority for the police to use whatever force is necessary to protect and save life as they did last night, as they did in Westminster in March.
"You cannot protect the public on the cheap. The police and security services must get the resources they need, not 20,000 police cuts. Theresa May was warned by the Police Federation but she accused them of 'crying wolf'."
The Labour leader vowed that, as prime minister, his Labour government would recruit 10,000 new police officers, more armed police, and 1,000 more security services staff in order "to support our communities and help keep us safe".
Corbyn said that, following Saturday's attack and last week's attack in Manchester, Thursday's election is now not only just a battle of ideas between the Labour party and the Conservatives – but a "struggle between terrorism and democracy itself", adding that terrorists should be prevented from "halting democracy".
"The mass murderers who brought terror to our streets in London and Manchester want our election to be halted," he said. "They want democracy halted. They want their violence to overwhelm our right to vote in a fair and peaceful election and to go about our lives freely."
The Labour leader went on to criticise US President Donald Trump for a tweet he sent in the aftermath of the London attack on Sunday which took aim at London mayor Sadiq Khan for a message he'd issued to reassure the public.

"At this time it is more important than ever that we stay united in our communities it is the strength of our communities that gets us through these awful times as London Mayor Sadiq Khan recognised but which the current occupant in the White House has neither the grace nor the sense to grasp," said Corbyn.
"Whether we are Muslim or Christian, black or white, male or female, gay or straight, we are united by our values, by our determination for a better world, and that we can build a better society."
Speaking to BuzzFeed News after the speech, local Labour activists said they were pleased with Corbyn's notably tougher stance on how police should deal with terror threats in the UK, saying it will address some of the public's concerns about him becoming prime minister.
Sally Tyson from Carlisle told BuzzFeed News: "It's very difficult at a time like this to know what to say and I think people want to know what we'll do about it [if we win the election next Thursday] – he addressed that."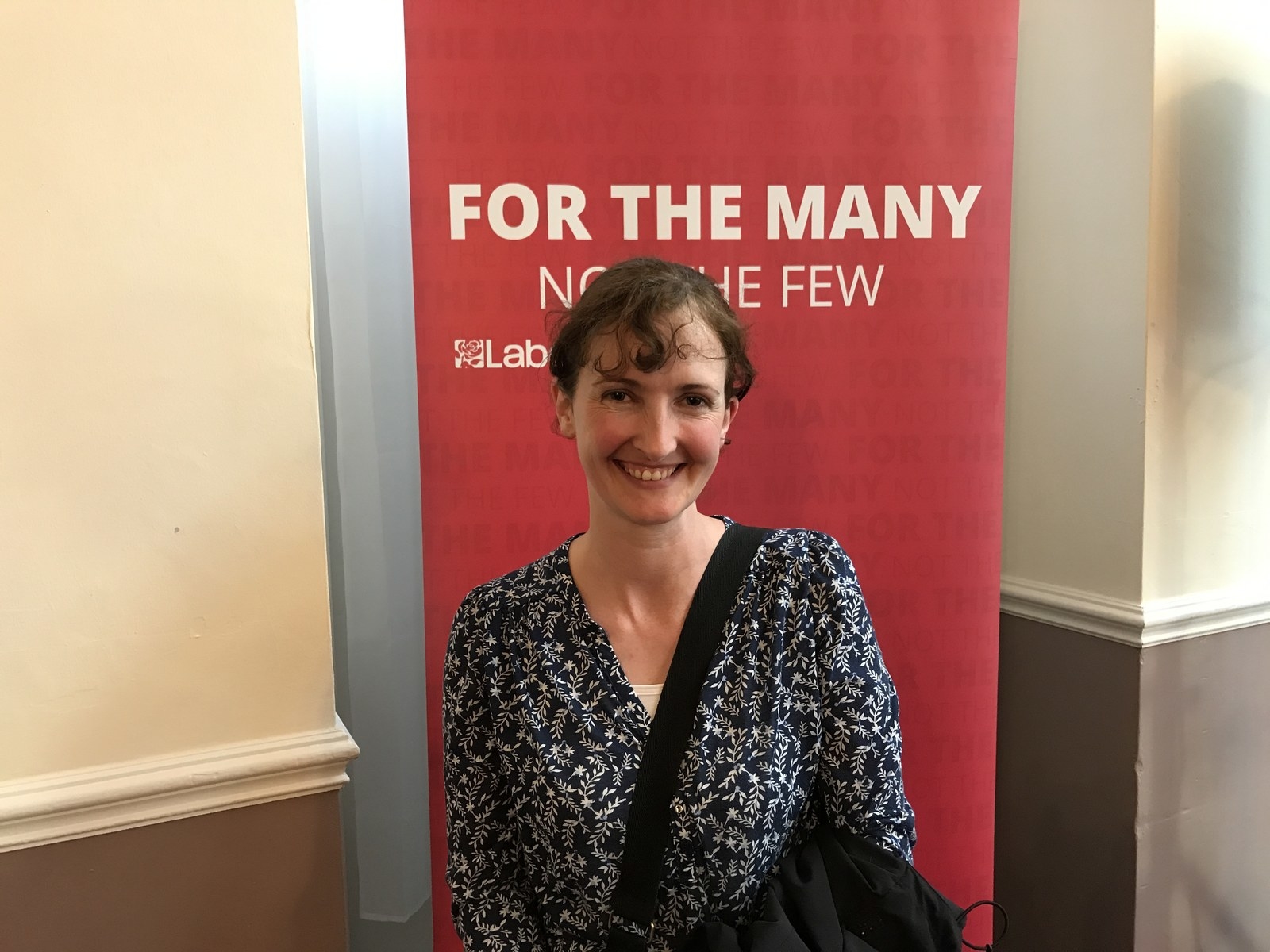 Asked how she felt about Corbyn's apparent support of the "shoot-to-kill" policy, Tyson said: "I'd normally be completely against it, but, in these circumstances, I think you have to put the safety of the public first – in these exceptional circumstances maybe it is necessary."
Lewis Bellas, also from Carlisle, told BuzzFeed News that Corbyn was right to criticse the prime minister for cuts in the police force, and that it was fair to make a partisan speech in light of May's earlier speech from Downing Street.
The prime minister was criticised by some in Labour after her speech earlier on Sunday, with shadow foreign secretary Emily Thornberry saying; "To come out onto the steps of 10 Downing Street, immediately in the aftermath of a terrible outrage like this, was not something that would be expected."
"I was glad he didn't shy away from discussing police cuts bearing in mind the highly political nature of May's 'non-political' speech today," Bellas told BuzzFeed News. "She was home secretary and she failed every year on immigration, she cut the police by 20,000, and insulted the police at that conference in 2015.
"I have absolutely no reason to support someone like [May]. On most decisions she's made in regards of the security of this country – she's got it wrong."