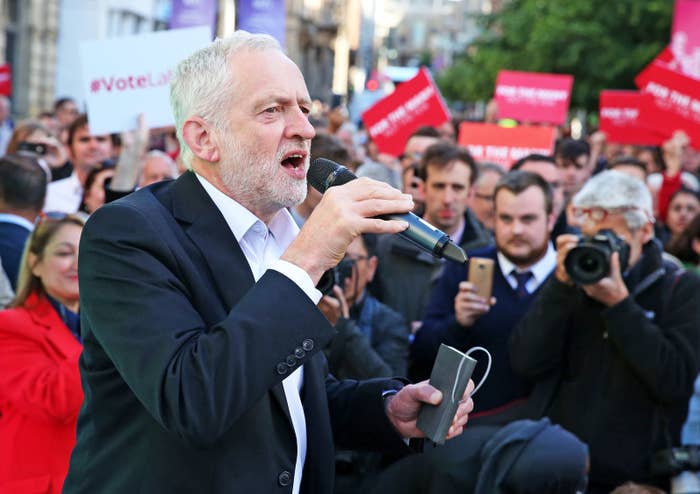 Jeremy Corbyn has kicked off the last day of the general election campaign at a rally in Glasgow where he told activists that as prime minister he wouldn't be afraid of saying "you're wrong, mate" to Donald Trump.
The Labour leader is delivering speeches across Britain on the final day of a campaign that has seen his party perform above expectations in the polls, and he told a crowd of around 200 activists in Scotland's biggest city that the party was on the verge of something "very historic".
The rapturous reception for Corbyn – at one stage, the crowd burst into singing "Oh, Jeremy Corbyn" to the tune of "Seven Nation Army" by the White Stripes – was in contrast to the response previous UK Labour leaders have been met with in Scotland in recent years, including frequent angry protests.

Addressing the cheering crowd early on Wednesday morning, Corbyn said: "I want a Labour government that measures its success by reductions in inequality and poverty in our society. I want a Labour government that measures success in the economy by more jobs, better pay, better conditions, and more skilled work.

"But I also want a government that measures its success by improvements in our natural world and the sustainability of our environment. A Labour government wouldn't hesitate to ring up and write to Donald Trump to say, 'Sorry, mate, you're wrong – stand by the Paris agreement.'"
Theresa May has been accused of not standing up to the US president, most recently with regards to Trump's criticism of London mayor Sadiq Khan.
However, Corbyn quickly added: "I would still be very polite, I promise you that. I do believe you should always be polite to people."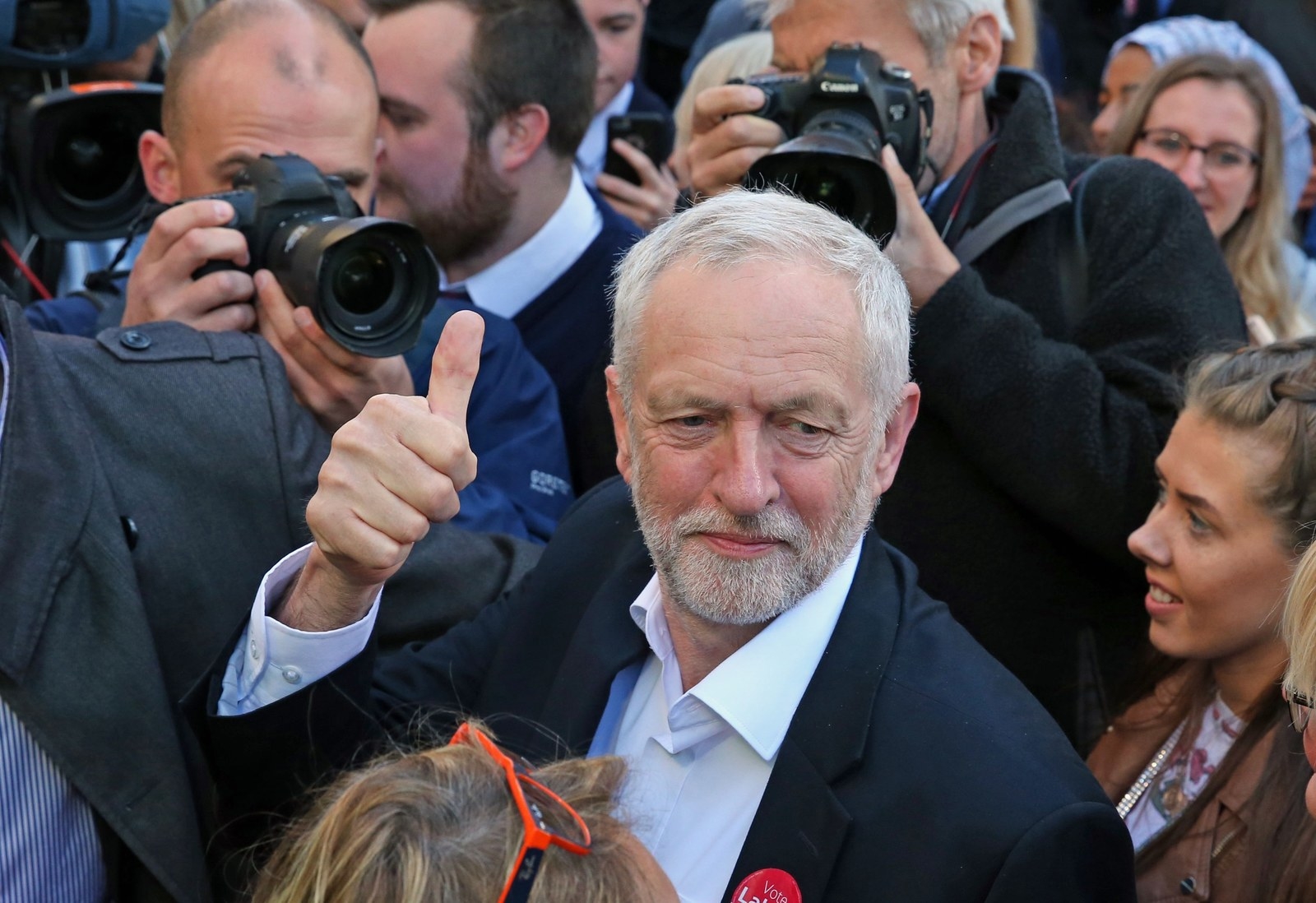 Corbyn's visit came after a YouGov poll revealed on Tuesday that Labour may have taken a slim lead over the SNP in support among 18- to- 24-year-olds in Scotland, and the party was only one percentage point behind Ruth Davidson's Conservatives among all voters.
However, his visit came amid huge controversy surrounding Scottish Labour leader Kezia Dugdale, who accused Nicola Sturgeon of a "categoric lie" on Tuesday night after the first minister claimed Dugdale told her privately that she would drop her opposition to a second referendum on independence in the wake of last year's vote to leave the EU.
Sturgeon and Dugdale are due to clash in the Scottish parliament later on Wednesday but, asked about the incident, Corbyn said he didn't "see the urgency or need for an independence referendum" and that efforts must be focused on electing a Labour government.
However, in a warning to Sturgeon, who previously said she expected "all sorts of talks" with Corbyn after the election to help him form a government, the Labour leader said he won't be "offering anything" to any party.
Corbyn said: "What we're saying is, if you want a Labour government, if you want to get rid of a Tory government, our party is not doing deals, we're not offering anything other than us, our manifesto, our principles, and our programme."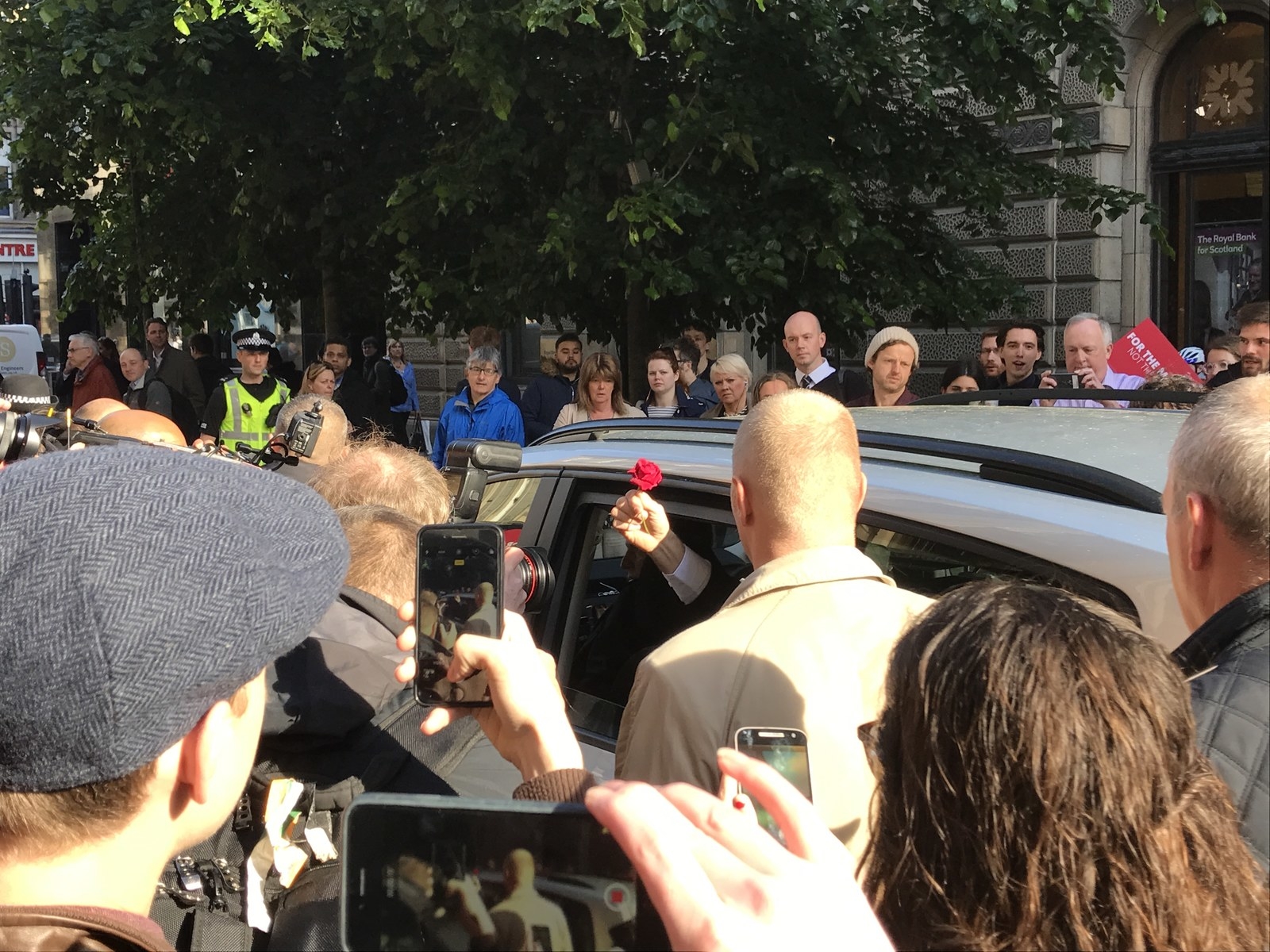 In the final part of his speech, Corbyn urged activists to spend the next 48 hours persuading everyone they know in Scotland to vote for their local Labour candidate.
"This campaign is very exciting," said Corbyn. "Exciting because of all the people who've come on board to help and support our campaign. It's that sense of unity that will deliver something very historic tomorrow across the UK."

The Labour leader left the scene in a car to cheers, holding aloft a Labour rose, to carry on his UK tour.