For some reason, however, people are criticising the Labour leader for not bowing at the Cenotaph.
Even those who obviously watched the bow on Sky News claimed that Corbyn didn't bow.
Then some who accepted that he bowed said it was "a very questionable bow".
"An excuse for a bow," wrote Sunday Mirror columnist Carole Malone.
"Not even a bow from Corbyn!"
Corbyn also left this wreath at the Cenotaph for Remembrance Sunday, saying: "Let us resolve to create a world of peace."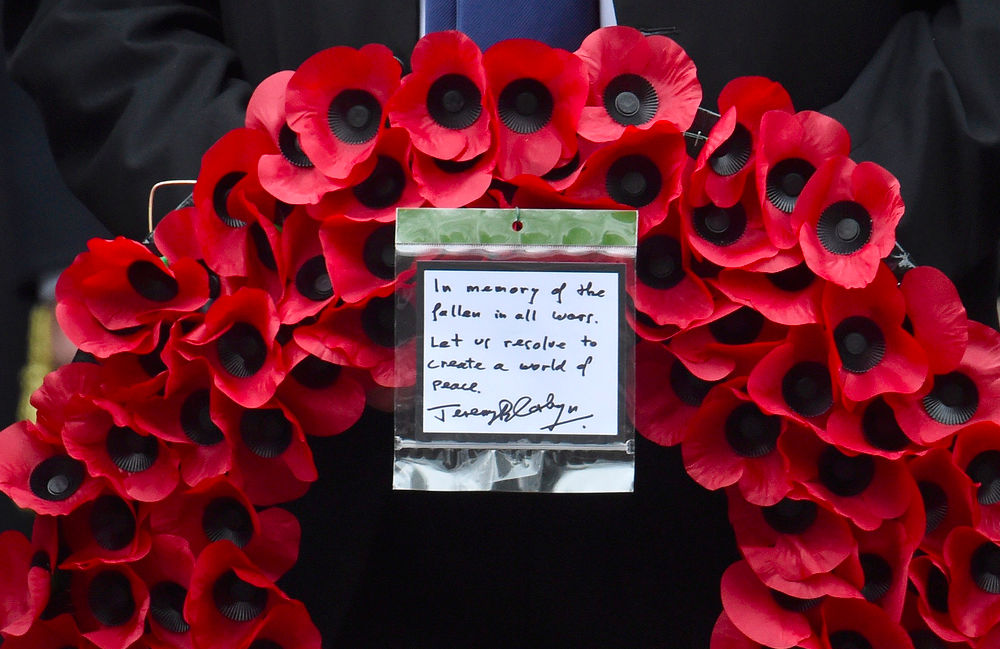 To summarise...