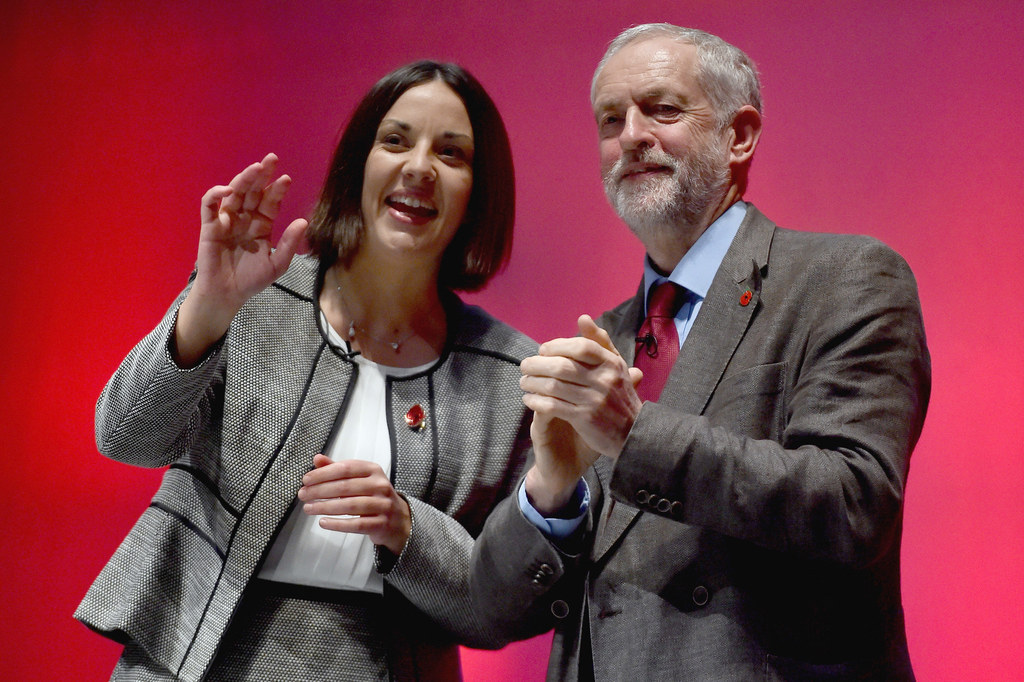 The defeat inflicted on Scottish Labour in last May's general election, in which the party lost all but one of its 41 Westminster seats, was so humbling that subjecting it to another election this year seems like an act of cruelty. With no sign yet of a Labour recovery in the polls, voters in Scotland look ready and willing to give the party another battering in this May's Holyrood election.
Party insiders have braced themselves for the possibility of losing every single one of their constituency seats. But unlike last May, in the election Charles Kennedy dubbed "the night of the long sgian-dubhs" in reference to the knives Scotsmen keep in kilt socks, Scotland's complex voting system offers a potential lifeboat to MSPs who find themselves caught up in yet another SNP tsunami.
There are two types of MSP in Scotland: constituency ones, who are elected using the same Westminster voting system that punished the party so badly last year, and also regional ones elected using a proportional system that tops up a party's MSPs if there's an imbalance between the overall share of votes it wins and the number of constituency seats it wins.
This month, Scottish Labour candidates are fighting it out for party members' votes to give them a prime place on one of the party's "regional lists", which order candidates from first to last preference to get a regional seat. For almost all Scottish Labour MSPs, the lists are the only safe route back to Holyrood, and the battle to get to the top of one has begun.
"I can't pretend the polls have been great," said Ken MacIntosh, who's represented Eastwood since 1999 and has stood for the party leadership twice. "We had a terrible result last year and we're hoping to do better, but none of us can predict how these things go in the end.
"That's happened at the same time as we've changed our list system. It's the first time we've said every MSP can stand on the list, so virtually everyone is. Speaking to my constituency MSP colleagues, we're all in the same boat."
Due to what MacIntosh called "historical snobbery" in 2011 and before, list selections used to be packed with relative unknowns while the more high-profile politicians only contested constituency elections. This year, however, the lists are full of recognisable names – an "alternative government" – including a former party leader, a former deputy leader, and many high-profile MSPs.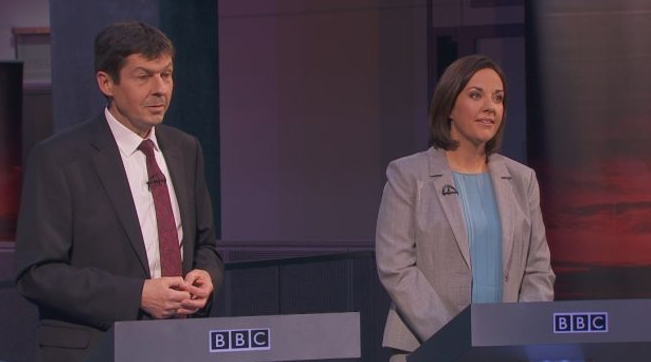 Although they won't say so publicly, the chances of most Scottish Labour constituency MSPs winning their seats again in May are vanishingly small. The party is being forced to adjust to a new political reality in which only those who are voted to top spots of the regional lists by members can realistically expect to have a seat in Holyrood this summer.
"Our members are taking this decision very, very seriously because they know they're basically picking the people who will lead the Scottish Labour party for the next five years," said West Scotland list candidate Martin McCluskey. "There isn't a group of MPs in Westminster, this will be it. The people who win in May will be the parliamentary Scottish Labour party until at least 2020."
It's no surprise, then, that the number of people vying for a good place on the list is substantially bigger than ever before and includes many current MSPs, but a change in the rules made after the general election by former leader Jim Murphy means the only ones guaranteed the safety of a top spot are new leader Kezia Dugdale and deputy Alex Rowley.
Every other candidate is campaigning for votes in a tightly fought and highly unpredictable membership ballot throughout this month. Samantha Ritchie, a 26-year-old trade unionist who voted Yes in 2014's referendum, has never stood for election before. She believes, given what has happened in Scotland since the independence vote, that the established candidates face a big struggle to save their jobs.
"The polls are saying our MSPs are going to lose their constituency seats," said Ritchie, "and, while I would never want people to lose their jobs, there's been a complacency with some of our MSPs and that's not good enough.
"The sitting candidates have a support base so you're taking that on, but after the last few years Scottish Labour badly, badly needs fresh people," said Ritchie, who's standing for the Glasgow list. "We can't be fighting with new policies, standing on stage saying we've got a fresh look, if it's the same faces again."
She added: "The referendum, the Yes campaign, captured that feeling. We need to reach out to those who want change and show them we can offer them that – a more socialist Scotland – with better policies than the SNP offers. With new faces and new policies, we can win those votes back and push on from there."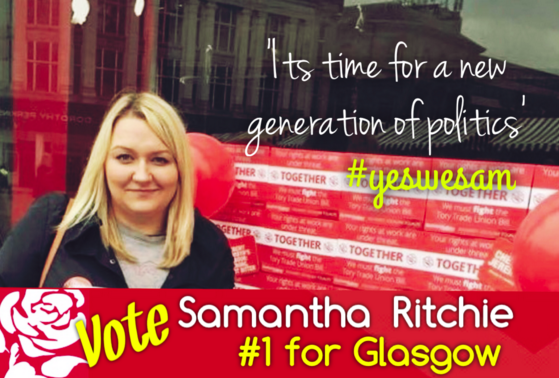 It was only the disastrous general election result that crystallised how badly Scottish Labour had come out of the independence referendum, in which it joined the cross-party Better Together campaign. McCluskey, who has worked as an adviser for Margaret Curran and Ed Miliband, agreed that the party needs to hit the restart button and bring in new faces through the lists to stand a chance of recovery.
"I've been running this campaign on the basis that we need a fresh start," said McCluskey. "People realised that the referendum changed politics, and the result we had in May changed the face of the Labour party – in fact it changed the whole kind of fight we're in. We need a fresh start, new people, new ideas. That's been repeated back to me a lot of times.
"In my selection, with 18 candidates, it's so unpredictable how the vote is going to split that it's almost in the lap of the gods. There's a clear appetite for fresh faces but whether that's enough to overtake people with such high name recognition, we'll have to wait and see."
If newer candidates are successful in displacing more established names, and results in the constituency votes go as badly for Labour as polling suggests, some of Scotland's most experienced politicians face a struggle every bit as difficult as their Westminster colleagues faced last May.
They will be spared the risk of the Corbynite "deselections" that are facing their English counterparts as only members who joined Scottish Labour before July 4, months before thousands signed up to help make Jeremy Corbyn leader, can vote in these list selections. Despite that, hardly any current Labour MSPs' jobs seem safe.
MacIntosh said he has full expectation, "or hope, certainly", of getting re-elected in his Eastwood constituency, but admitted he had concerns over the complex list voting system and said it's possible some of the party's longest-serving MSPs could miss out.
"Members could cast their votes not quite realising the consequences of it," said MacIntosh. "It's a single transferrable vote, but it's zipped for a gender balance between women and men as well, so it's not as simple as saying if you get a lot of second preferences you'll be second – it's not like that at all.
"I'm confident most will work it out, and I'll certainly be happy with whatever choices they make, but sometimes you can get people who are incredibly popular as a second choice but their number of first-preference votes looks terrible – that's just the way it is sometimes."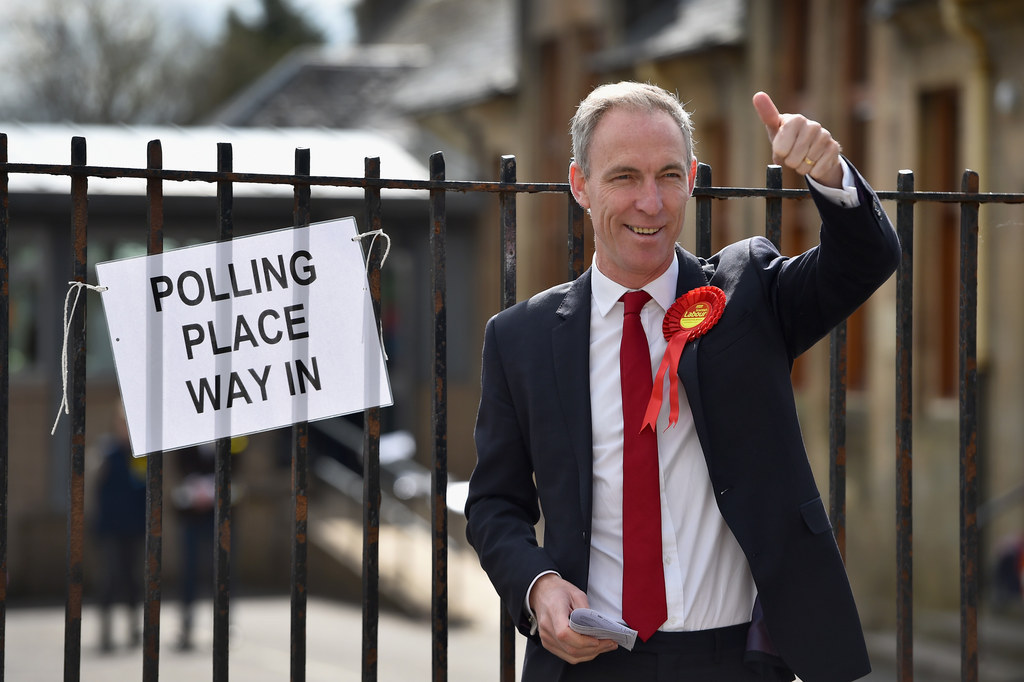 The final list rankings, ordered from first preference to seventh on the basis of members' votes and balanced between genders, will be released at the start of February. Those in the top few spots of each list will be able to sleep slightly sounder during the official election campaign period, beginning in March, than those in the middle or at the bottom.
The unprecedented importance of the list selection this time round has caused an unusually high level of energy in the campaign, according to McCluskey. Although in the past the list selections were seen as less important than the constituency selections, this time round the open, tightly fought contest appears to be motivating the party's candidates and members.
"It's actually reinvigorating the party," he said. "There's a need to make members optimistic about the future of the party and this is helping. There are new people, new ideas, energy, and a real determination to hold the SNP to account."
As for the possibility of long-standing MSPs missing out on a place on the list, Ritchie said she would "feel sorry" for any veteran parliamentarians who lose their jobs in May, but "at the same time, people only vote for you if they feel like you've done something for them".
"If you're an MSP, you're there to represent your local community," she said. "You're there to stand up and say it's not good enough that children are leaving school without being able to read or that the SNP are freezing council tax, leading to public service cuts.
"If you're not doing that, you're not going to stay in parliament forever. That's just the nature of the beast."