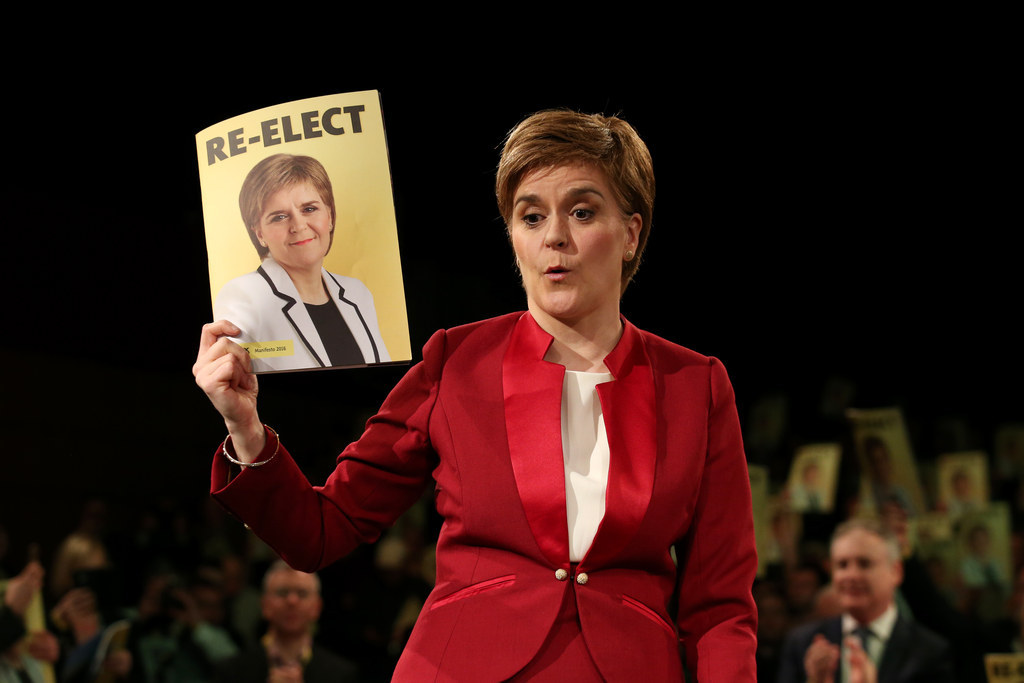 Nicola Sturgeon has vowed to win the case for Scottish independence and hold another referendum on the issue, but stopped short of setting out a timescale for when it could take place.
Launching the SNP manifesto in Edinburgh on Wednesday ahead of May's Scottish election, the first minister told over a thousand party members that she would "very much like" to hold another referendum in the next five years but will not do so unless she wins over a majority of voters to her cause.
Sturgeon said the widely expected result of an SNP victory in next month's election will not in itself trigger a second referendum – making this the first SNP Holyrood manifesto not to explicitly call for one – but she said work would begin shortly after 5 May to "earn the right" to hold an independence vote before the next Scottish election in 2021.
"I'll deliver the case for independence and I will win the case for independence with the help of all of the people in here," said the first minister.
"We will build the case, we will do so patiently, we will do so with respect, and the aim will be to persuade a majority of the people of our country that independence is the best future for our country."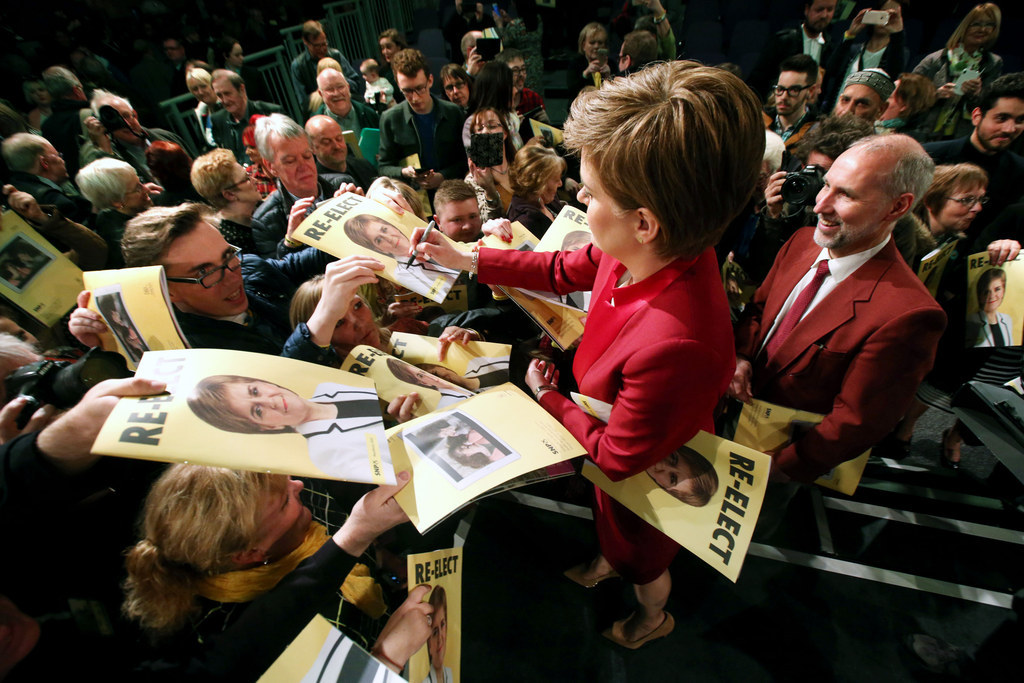 The UK government allowed the Scottish government to hold a referendum on independence in 2014 and it would have to do so again if there was to be another vote – a move that prime minister David Cameron has ruled out.
However, Sturgeon said no politician would be able to "stand in the way" should there be clear evidence that a majority of Scots want to have another vote on their country's constitutional future.
Pressed further on when the new vote on independence could be held, Sturgeon was reluctant to give any detail but did confirm that an election victory in two weeks' time would not be used as sole justification for another referendum.
"I've made clear I want to win the case for independence and, if we do that, that will be the time to have another referendum," she said. "I'm not saying just by voting for an SNP government, or even for a majority SNP government in two weeks' time, that automatically triggers a referendum."
The first minister did say, however, that should Scotland be made to leave the European Union in June's UK-wide referendum on the issue, against the wishes of Scottish voters, the Scottish parliament should "absolutely hold the right" to have another independence referendum.
Sturgeon has previously told BuzzFeed News that she believes it to be "entirely possible" that Scotland could be an independent member of the EU by June 2018.
Responding to Sturgeon's comments on independence, the leader of Scottish Labour, Kezia Dugdale, said the first minister only had "woolly words" on the issue and that the SNP does not have a mandate to hold a referendum before 2021.
"The woolly words in today's SNP manifesto do not seek the explicit support for a second referendum from the people of Scotland," said Dugdale. "It is not credible to say that opinion polls would give a mandate for holding a constitutional referendum."
She added: "People are desperate to move on from the arguments of the past and to use the powers of the Scottish parliament."