Iain Duncan Smith: Staying In The EU Leaves "Door Open" For A Paris-Style Attack
The work and pensions secretary backed the Leave campaign on Saturday.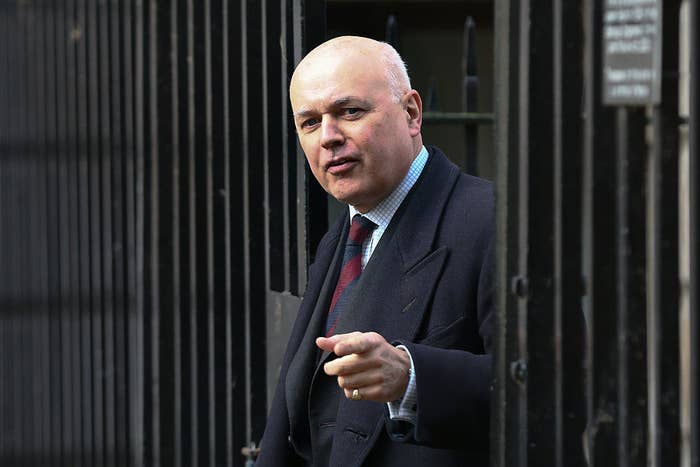 The UK will be more vulnerable to a Paris-style terror attack if it votes to stay within the European Union in June's referendum, Iain Duncan Smith has said.
The work and pensions secretary, who backed the Leave EU campaign on Saturday after David Cameron announced the referendum on EU membership will take place on June 23, said the EU's open borders leave the "door open" for an attack in the UK.
In November of last year, gunmen in Paris killed 129 people and injured a further 352. ISIS claimed responsibility for the attacks.
In an interview with the BBC, Duncan Smith warned that the EU has been "incapable" of handling the "massive wave" of migration from places like Syria, Pakistan, and Iran in recent times.
"What we see with the European Union and its incapacity to get its act together … who's to say in the next few years countries which have taken people from various areas aren't then going to give them leave to remain and even passports as we've seen in some cases, and then, in due course, may well turn up again in the UK?" said the work and pensions secretary.
"These are big issues further down the road for us because this open border does not allow us to check and control people that may come and may spend time. We've seen what happened in Paris where they spent ages planning and plotting, so who's to say it's not beyond the wit of man that those might already be thinking about that."
Pressed on whether he thought choosing to stay in the EU at June's referendum would make a Paris-style attack more likely, Duncan Smith replied: "I think the present status of the open border we have right now, many of us feel does actually leave that door open and we need to see that resolved."