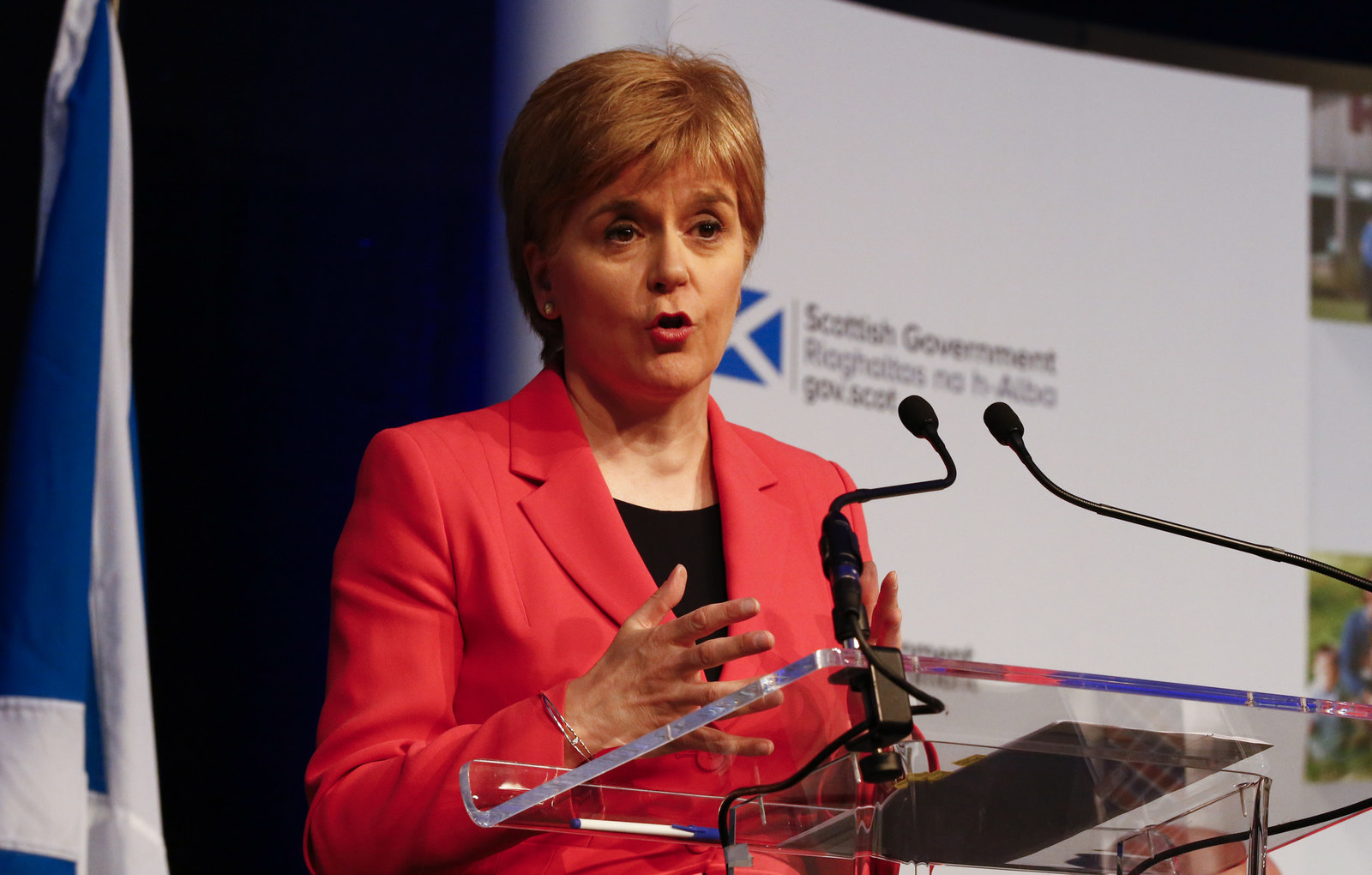 Nicola Sturgeon has said she's "heartbroken" that she's unable to give EU nationals a guarantee that they won't be asked to leave Scotland in the wake of Brexit, but has assured them she will fight to keep them in the country.
The first minister invited over 400 EU nationals who live in Scotland to a question and answer event in Edinburgh on Wednesday where she sought to assure them they're still welcome after voters in the UK voted to leave the EU in June.
Although immigration policy is devolved to Westminster, meaning the Scottish government has no power to prevent EU nationals being deported after the UK leaves the EU, Sturgeon said there must be "a discussion" about whether Scotland is given power over who is able to live and work there.
In an emotional address, Sturgeon said it was "disgraceful" that the British government has not yet guaranteed that those living in the UK will be able to stay in the country, and insisted that prime minister Theresa May was using them as "bargaining chips".
"Because immigration law and policy is not the responsibility of the Scottish parliament, I cannot at this stage do the one thing I really want to do and that is to give you a cast-iron guarantee that your right to stay here will be unaffected by the outcome of the referendum," she said.
"However, I can and I will continue to argue strongly that such a guarantee should be given without any further delay by the UK government. I think it's disgraceful that such a guarantee hasn't yet been given. You're not bargaining chips, you're human beings with families, jobs, friends, and lives here."
There are approximately 173,000 EU citizens living in Scotland – about 3.2% of the population.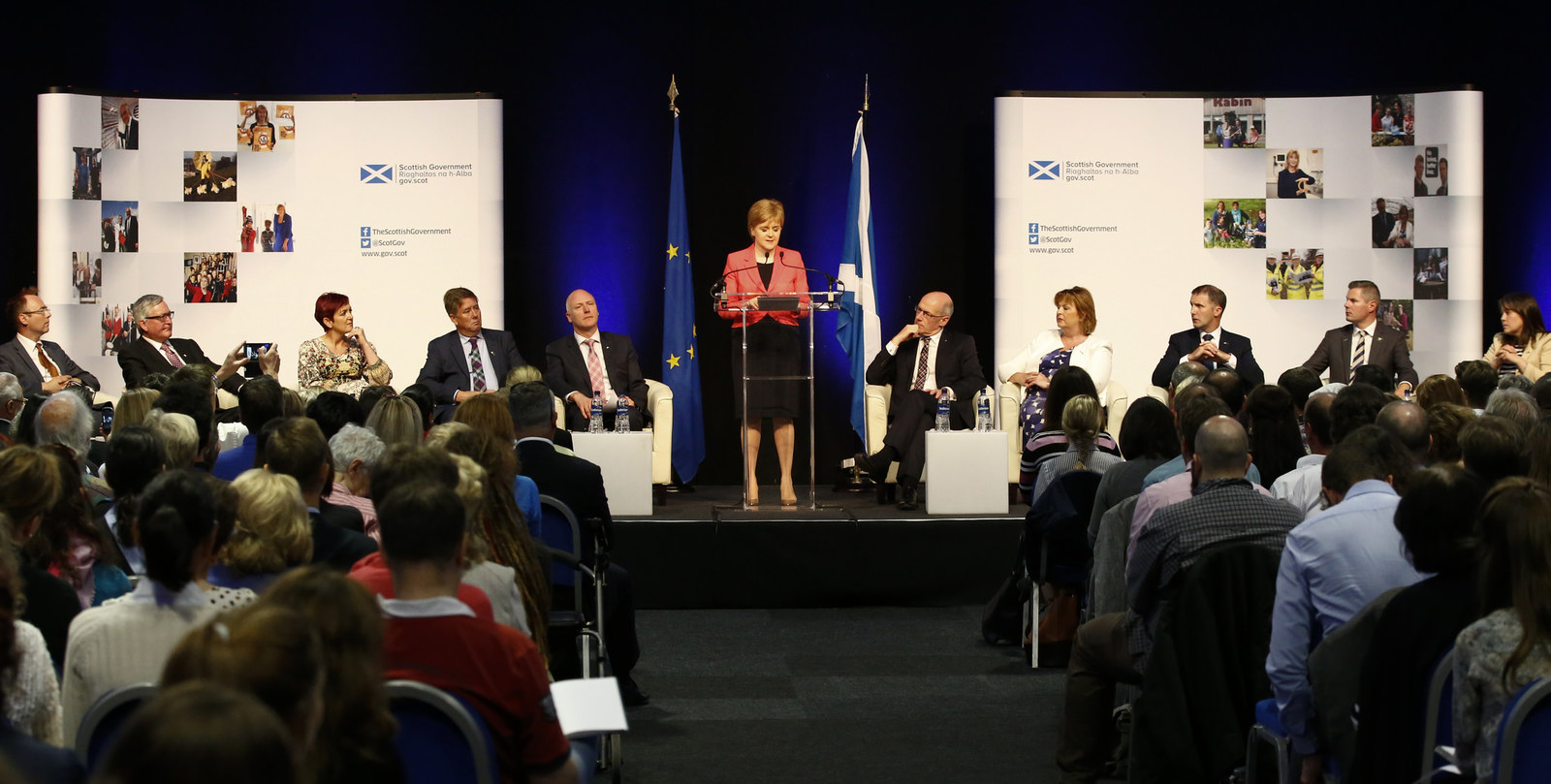 She added: "It breaks my heart that as first minister, as the elected leader of this country, I'm not able to sit here and give you the guarantee and certainty that you want."

The first minister said she thinks there will "inevitably" be a discussion about whether Scotland is given control over immigration, although she was not drawn on the matter of whether that would mean a hard border between the country and the rest of the UK.
"There is already a case for differential approach to immigration in Scotland to the rest of the UK, that I think is underlined very clearly by the Brexit outcome," said Sturgeon. "Some of these political suggestions are simply ones that are under consideration and will certainly be part of the discussions we take forward."

Although the audience of EU nationals gave Sturgeon a warm reception and applauded mentions of Scotland becoming independent, one pro-EU member of the crowd from Northern Ireland lambasted the first minister for "sneering" at British people and directing "false smiles" towards EU nationals.
"Your party ... tells me that my Northern Irish family is such a drain on Scotland that the only solution is to raise a new border against them," said Patrick Harkness. "Your backbenchers openly talk about how people hate the English and you do not admonish them, and now you're misrepresenting my European vote to further more separatism."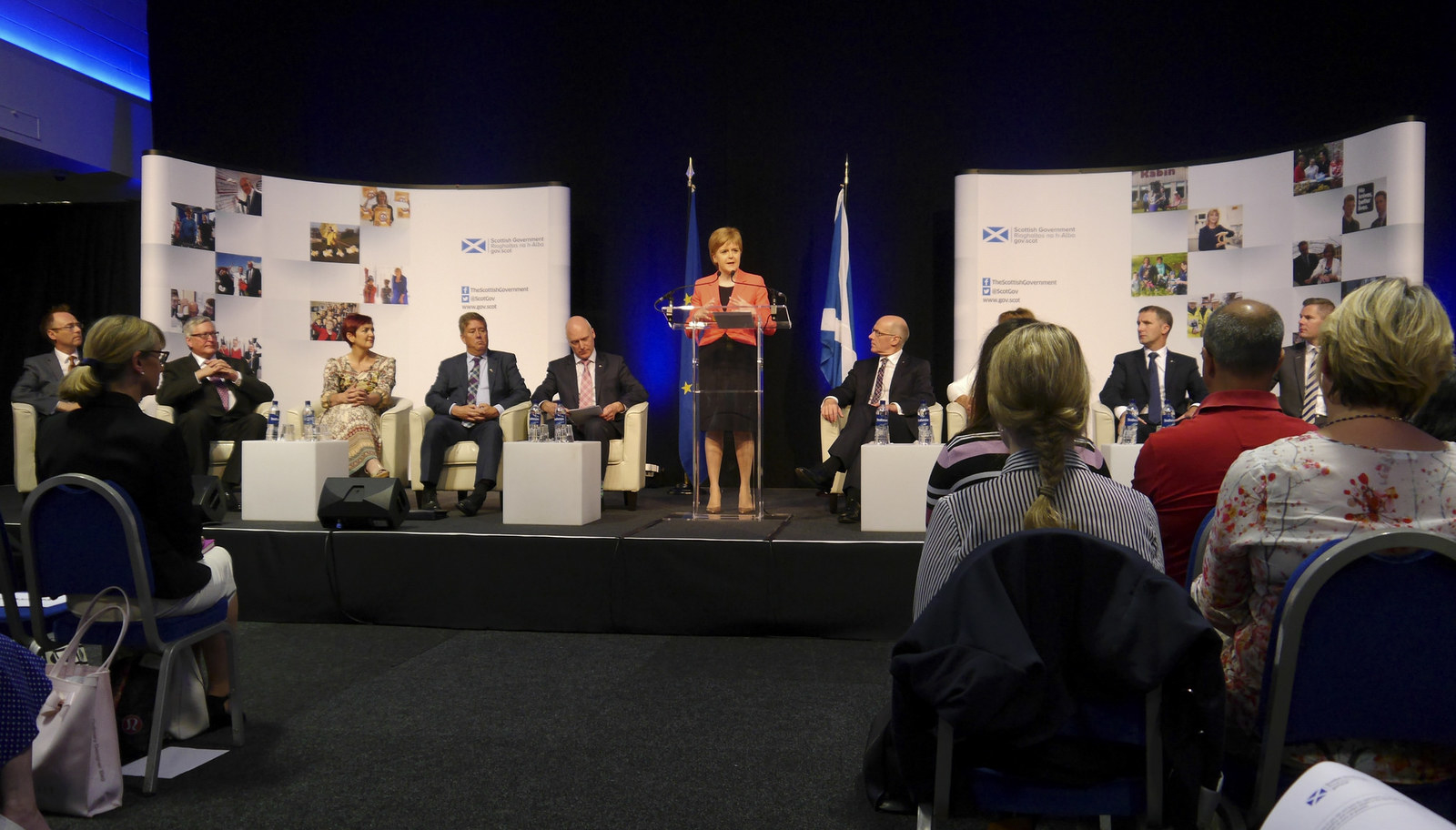 Sturgeon replied that she will always vilify people who judge others on the basis of their nationalities, but insisted she wasn't causing more division by raising the prospect of a second Scottish independence referendum on the morning after it became clear the UK had voted to leave the EU.
She said she tried to take an approach of considering all options, including staying inside the UK, in an attempt to "bring people together", but added that she had stopped short of actually calling for another independence referendum.
Speaking directly to the EU nationals in the audience, Sturgeon said that although she doesn't believe Scotland is "immune" from racism and xenophobia, she does think Scotland appreciates that migrants from the EU add to the country rather than detract from it.
"You have done us the privilege of making Scotland your home," she said. "You make a significant contribution to our economy, our society, our culture, to our very sense of who we are.

"More than 20,000 of you study at our universities, you make up around 5% of our National Health Service workforce. Quite simply, we would be poorer without you, not just economically but in many, many different ways."