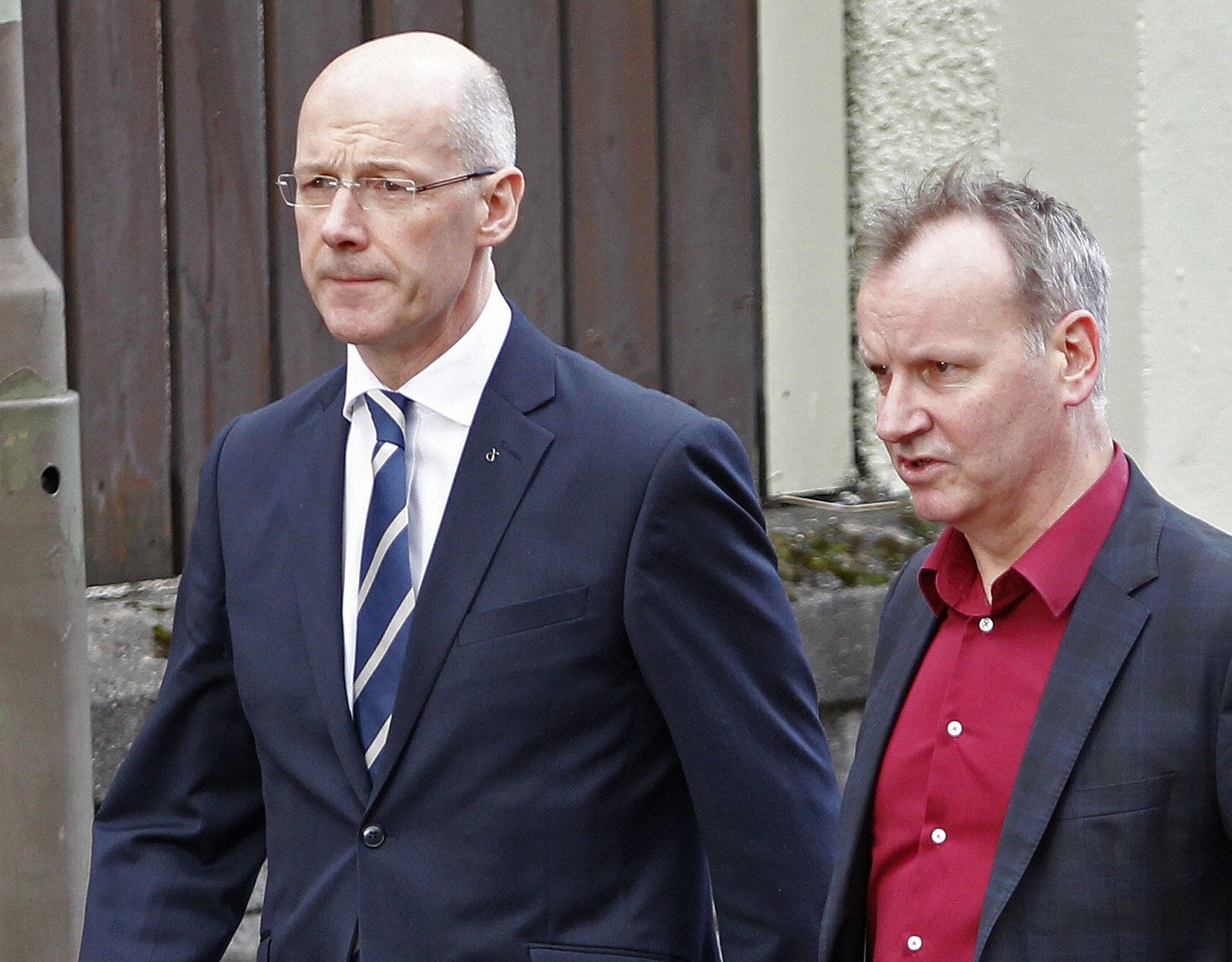 An SNP MP has said he regrets calling anti-independence Scots "nawbags" on Twitter, but has pleaded with journalists to stop criticising politicians for things that they tweet.
Pete Wishart, the outspoken MP for Perth and North Perthshire and reigning Parliamentary Tweeter of the Year, was speaking at a fringe event at the SNP conference in Glasgow on Friday on the topic of whether social media is improving or damaging politics in the UK.
Wishart has posted a number of controversial tweets during his time on Twitter, including wishing Merry Christmas to "nawbags" who voted No in 2014's independence referendum, and this week when he compared "Blairites" in the Labour party to incontinent old relatives in care homes.
"Nawbag" is a pun on the Scottish word "bawbag", meaning scrotum.
Asked by BuzzFeed News if he regretted his "nawbags" tweet and his other missteps on Twitter, Wishart replied: "Of course. It's one of these things, you're always going to put stuff out, particularly when you're trying to have a different approach to these things.
"It was meant as humour although it wasn't accepted as humour. It's still remembered almost two years after doing it but we're all going to do this."
Wishart has also recently been involved in controversy for allegedly complaining to editors of the Scottish broadcaster STV. It has been claimed that, following Wishart and another SNP MP's complaints, STV's digital editor was prohibited from writing articles for the website.
The MP pleaded with journalists in the audience of the fringe event to stop being so hard on politicians when they make mistakes on Twitter, urging them to allow MPs to "express themselves" on social media or risk losing stories.
"I think sometimes journalists are perhaps just a little bit too harsh on us when we make mistakes," said the MP. "You saw an example of that this week when I put out a tweet which, again, I very much regret and I shouldn't have done it. I immediately deleted it and I apologised for it.
"But it's going to happen and if we're going to be continually picked up and criticised and reminded of tweets from two years ago, it will get to the stage when politicians will seriously [rethink] being provocative."
In a direct address to the handful of journalists in the room, Wishart continued: "Please don't do it to us, don't do it to us. Let us express ourselves. If we make a mistake we'll put our hands up and say we got it wrong. But don't, and this is a plea to a few journalists here, don't close us down."
He added: "You're getting direct access from politicians in a way and a means that has never been available before. If you try and embarrass us, shame us, get us to apologise for things that we do, you're not going to get that."