Facebook has been a central driving force in revitalising political party membership, according to the SNP and the Green party.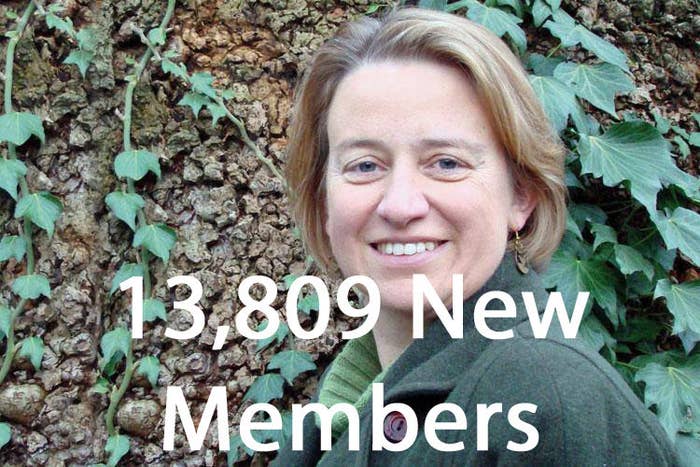 Both parties said people sharing links to their membership forms on Facebook had been a key factor in turning casual supporters into paid-up members. Essentially, their sign-up forms have gone viral.
Green party membership has jumped 100% this year to 27,600 members, its highest level since the late 1980s, when joining involved writing off for a form and sending a cheque. The Greens' membership form has been shared over 13,000 times on social media.
"Let's be honest, joining a political party is an odd thing to do," said Mark Cridge, the man who has overseen the Greens' membership drive this year. "But we've been reaching out on Facebook and saying 'here's a URL' and repeating that on good-quality share graphics and posts and blog entries," he said.
The party has noticed a massive upturn in people sharing the membership form with friends on the social network, he said. "There's been a single link that people go to and we've just been beating the hell out of that over the past 12 months. Facebook is extremely good for those shares and we've got a very active group of participants on there; they get really involved, lots of discussion goes on."
SNP membership has seen an even bigger spike, with almost 70,000 new members in two months. The Scottish party's membership form has been shared over 124,000 times on social media.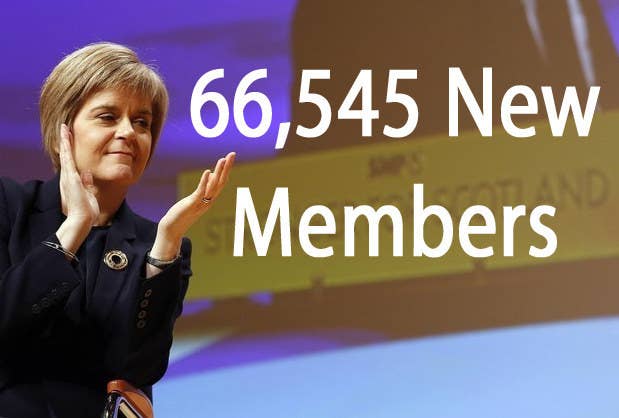 SNP business convener Derek Mackay MSP, said that although some forms have come through the post, the main driver has been Facebook and other social networks sending visitors to the party's membership form.
"Just as support for the SNP has surged in opinion polls, the number of people engaging with the party on social media has also rocketed over the last year," said Mackay. "People have taken the decision to join the SNP in incredible numbers since the referendum and the way in which our joining page has been shared has undoubtedly helped."
However, the membership forms of the three main UK parties are yet to set social media alight. Labour's form has been shared 3,000 times, the Conservatives' form 312 times, and the Liberal Democrats' form just 309 times.