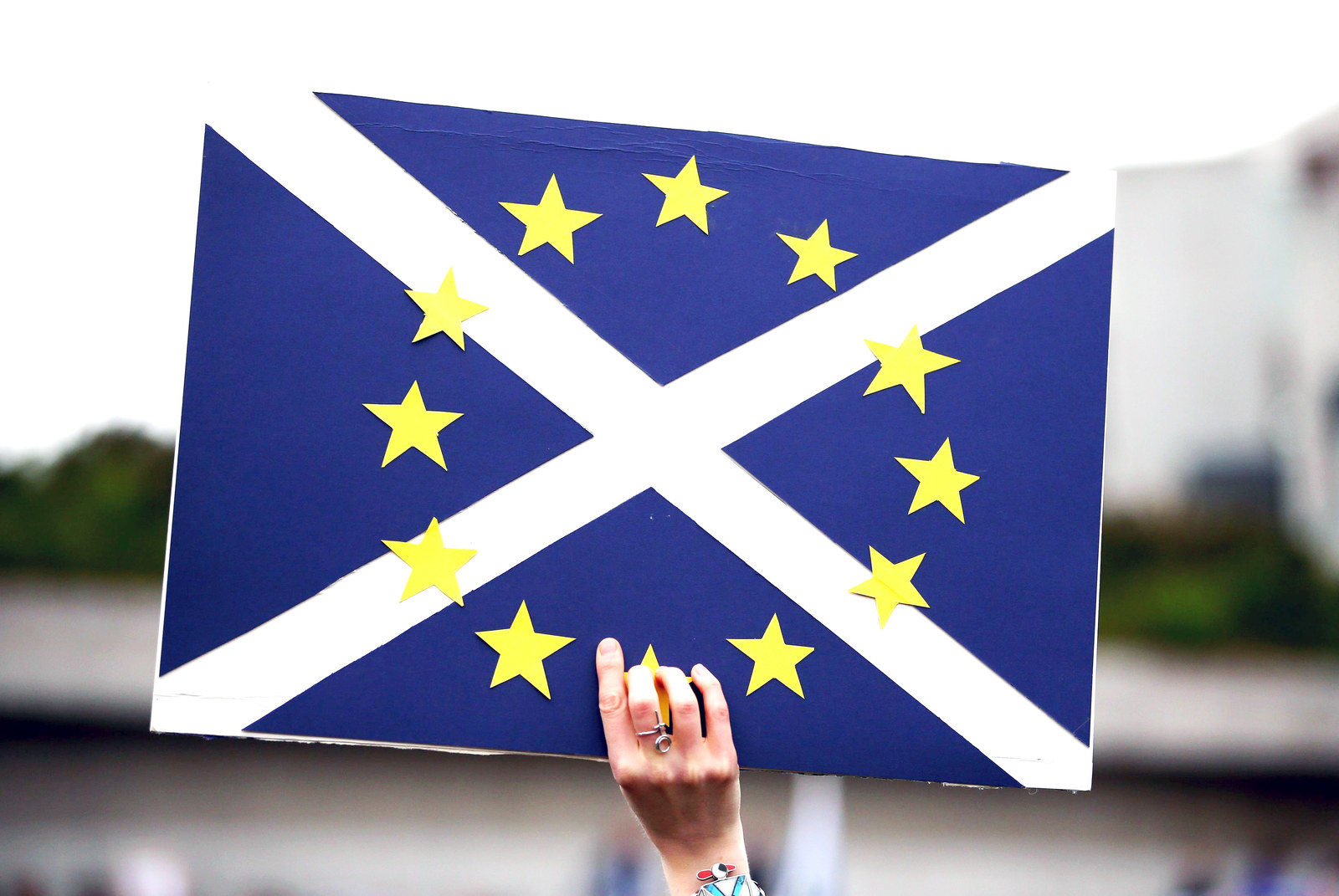 Sixty leading public figures in Scotland signed a letter on Tuesday calling for the beginning of a new "national debate" on Brexit and for the UK government to "call a halt" to leaving the European Union.
Some of the signatories, from across Scotland's industries and political divides, have told BuzzFeed News about how the vote to leave the EU and the UK government's handling of it has already affected and will further affect their industries in the years to come.
The letter, brought together by pro-EU think tank the Scottish Centre of European Relations, urges the UK government to "think again" on Brexit and says the process of leaving the EU has already begun to damage living standards in Scotland.
1. Medicine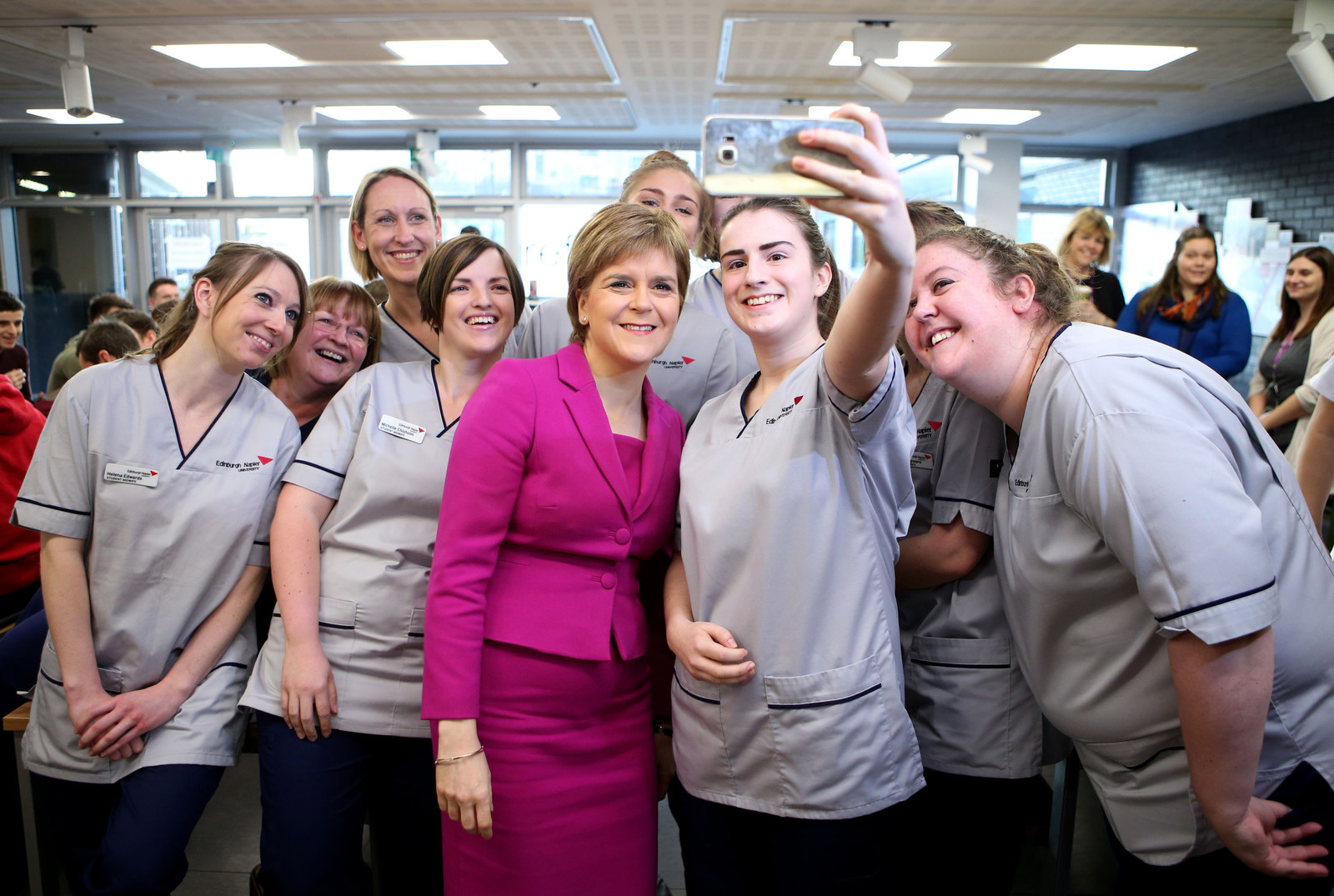 Sir Harry Burns, professor of Global Public Health at the University of Strathclyde and former chief medical officer for Scotland, told BuzzFeed News that Brexit is already starting to affect the health service throughout the UK, with almost 20,000 EU nationals leaving the NHS in 2016.

According to the Scottish government, EU nationals from outside the UK account for 3% of the workforce in the health and social care sector in Scotland, and around 4% of nurses/midwives and 2% of dentists in training are from the EU.
"Currently, in the NHS across the four UK countries, EU immigrants make up around 10% of registered doctors and 4% of registered nurses," said Burns. "The uncertainty caused by the move to Brexit has been associated with an increase in the number of EU nationals leaving their posts in the NHS.
"A total of 17,197 EU staff ... left in 2016, compared with 13,321 in 2015 and 11,222 for 11 months in 2014. The King's Fund calculated in 2014 that there was a shortfall of around 55,000 staff in the NHS. At a time when demand for healthcare is increasing, we cannot afford to lose so many highly trained staff."
The professor added: "EU citizens are entitled to hold a European Health Insurance Card (EHIC), which allows access to state-provided health care during a temporary stay in another EEA country. British citizens are likely to lose this after Brexit, and will need to purchase insurance any time they are travelling in EU countries."
Burns went on to say the impact of Brexit on medical research is likely to be "profound", as the amount of money received for research purposes greatly outstrips the amount of money the UK contributes by itself.
"Between 2007 and 2013, UK researchers obtained €8.8 billion in funding from the EU, €3,4 billion greater than Britain's contribution to research activities," he said. "Access to this funding is already becoming more difficult.
"The loss of talented researchers is also likely to be a problem, with anecdotal reports of UK scientists now opting to move to European universities to preserve their research links."
2. Business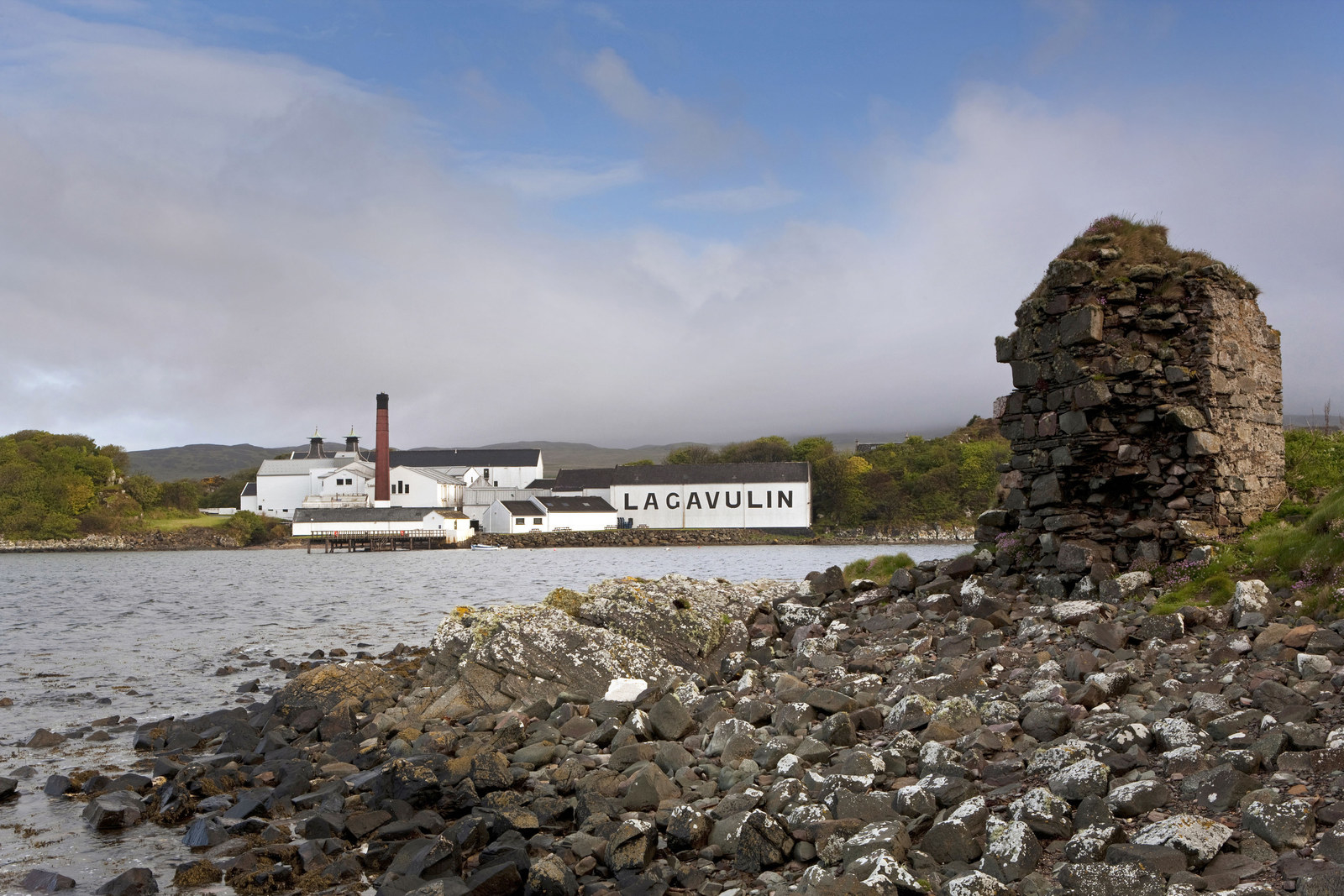 Ian Ritchie CBE, a software entrepreneur and venture capitalist, said Scotland's technology industry could be particularly affected by the end of freedom of movement, adding: "Scotland (and the UK for that matter) are not creating anything like enough people qualified in digital skills.
"Most of the companies I know routinely hire from Spain, eastern Europe, Greece etc to get the expertise they need. In addition, some startups are founded by EU nationals who have stayed on after graduation – I'm chairman of one – and presumably that will also be outlawed by Brexit."
Alex Orr, the managing director of Edinburgh-based PR company Orbit Communications, said there are grave concerns across Scottish business over trade, labour mobility, and investment.
"Despite claims to the contrary, the UK will not be able to secure as good a deal as it currently enjoys as part of the single market, the most successful example of a multilateral free trade area in the world," said Orr.
"This will have profound consequences for Scotland's economy, with just under half our trade being with the EU, thereby impacting our future prosperity."
He added: "Leaving the EU will undoubtedly have an impact on foreign direct investment by overseas companies investing in Scotland. EU membership allows companies easy access to European markets and there are nearly 1,000 EU-owned companies in Scotland employing over 115,000 people.
"According to the Fraser of Allander Institute, a 'hard Brexit' – totally out of the European single market – will see Scotland's economy fall by £8 billion within a decade, with 80,000 fewer jobs and a drop in wages of £2,000 a head per year."
Orr said: "It's not too late for our fellow citizens and politicians to think again and put a stop to Brexit as it becomes clearer what the deeply damaging economic and social impacts will be."
3. Academia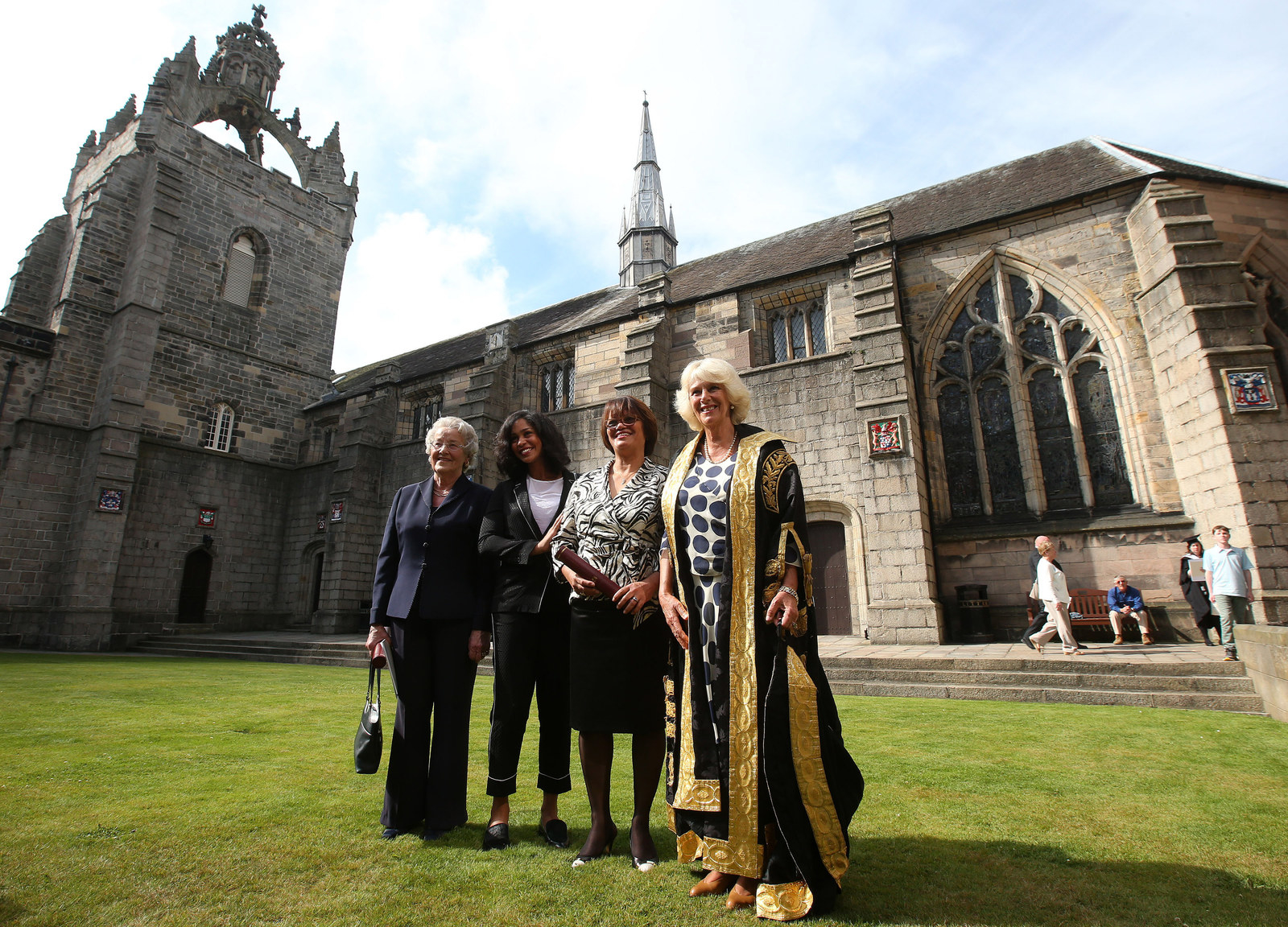 Dame Anne Glover, former chief scientific adviser to the European Commission and the University of Aberdeen's vice principal for external affairs, told BuzzFeed News universities and research will suffer from Brexit on three main fronts: people, influence, and funding.
Relative to its small population, Scotland has a high number of prestigious universities, including five of Europe's top 100 universities, according to the latest Times Higher Education world university rankings.
"Firstly, we currently attract the best in the world to come and work here," said Glover. "But the best in the world can choose to work anywhere and since the result of the EU referendum many already here are choosing to leave and fewer are choosing to come, which weakens our competitiveness.

"Secondly, as a key science nation in the EU, the UK has significant influence on the shape of the research programme developed and run from the EU. This is of value to the UK and its businesses; it will be lost under any settlement.
"Lastly, our researchers can work freely with colleagues across the European Research Area as the EU funding programmes are set up to foster this. We currently secure far more funding from these programmes than we contribute as they are awarded on the basis of excellence.
"But it's not just the funding that is important – the evidence also tells us that the impact of this collaborative research is much higher than research published with domestic collaborators."
Glover concluded: "If we leave the EU, we put barriers between ourselves and the world's best researchers. Even if we have a visa system which would allow them to come, their perception is that they'd not be welcome in a post-Brexit Britain."
4. Law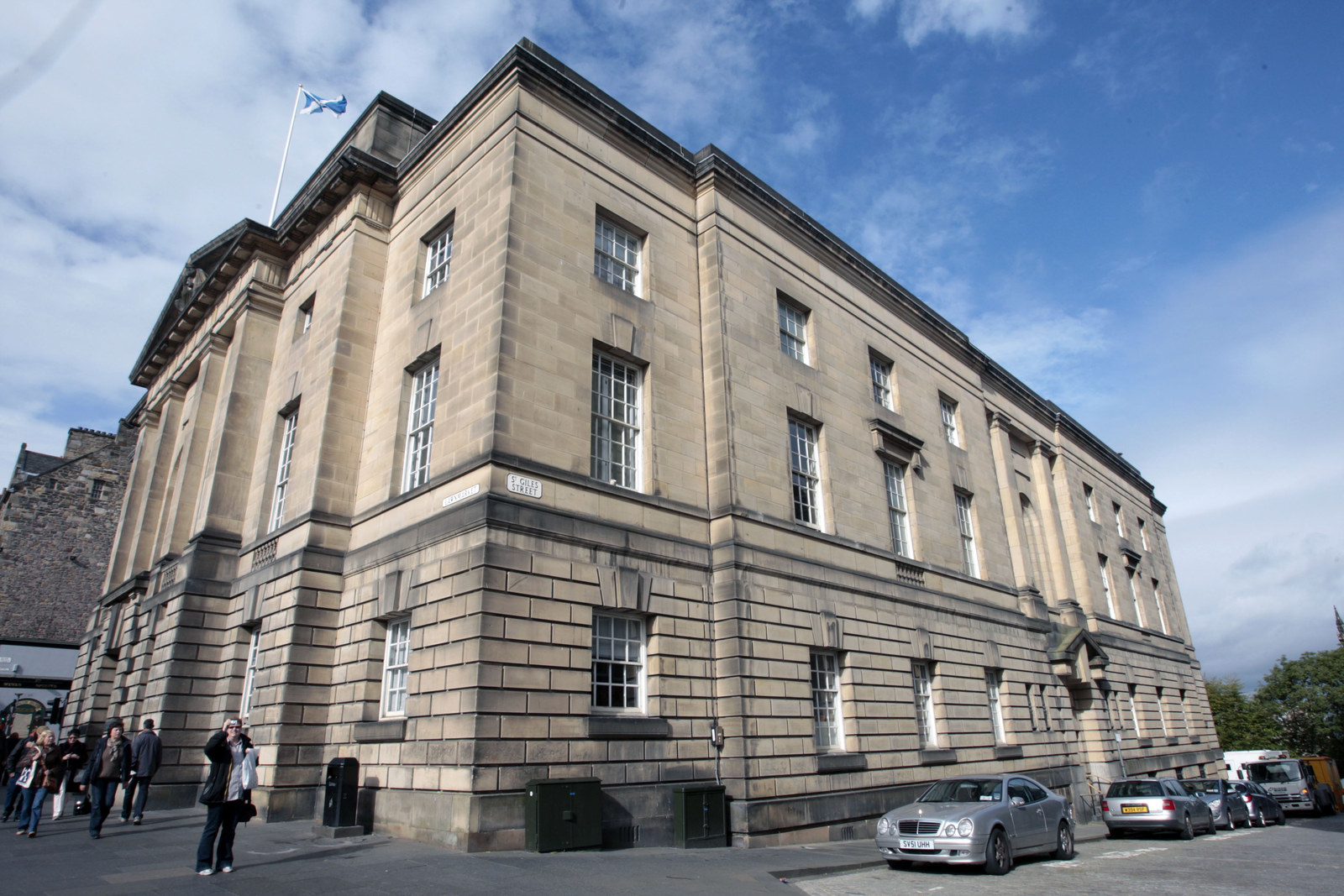 Dr Kath Murray, who researches criminal justice at the University of Edinburgh, told BuzzFeed News that leaving the EU could risk Scotland becoming more vulnerable to crime, as it would lessen the amount of cooperation across borders.
"Brexit could have a negative impact on a number of police and criminal justice policies including the exchange of information between member state law enforcement agencies, UK participation in bodies such as Europol, and mutual recognition of member states' judicial decisions," Murray said.
"The main point is that crime is increasingly international, and requires greater cooperation between policing and criminal justice agencies, not less, and that we have opted for a path that potentially weakens – or at least complicates – our participation and influence in this area."
Peter K. Seller, a leading Scottish advocate based in Edinburgh, told BuzzFeed News that there's no question that Scotland's lawyers will suffer economically after Brexit, but there are sincere worries over what Brexit means for direction of law.
"Scots lawyers and advocates will have to adapt to the changed circumstances and I have no doubt that they will," said Seller. "But that positive spin concerns lawyers and advocates continuing to be able to make money. That is not what concerns me – or other lawyers I know – about Brexit.
"It's the constitutional direction in which our law is going. Two factors stand out for me at the moment: [Firstly,] the Charter of Fundamental Rights is expressly repealed in the repeal bill. Why is the UK government singling out that body of human rights law at this stage? It sends a signal.
"Secondly, the damp squib of a counteroffer from the UK regarding EU citizens. If that is how we view our equals, then again it bodes ill for the future."
5. Culture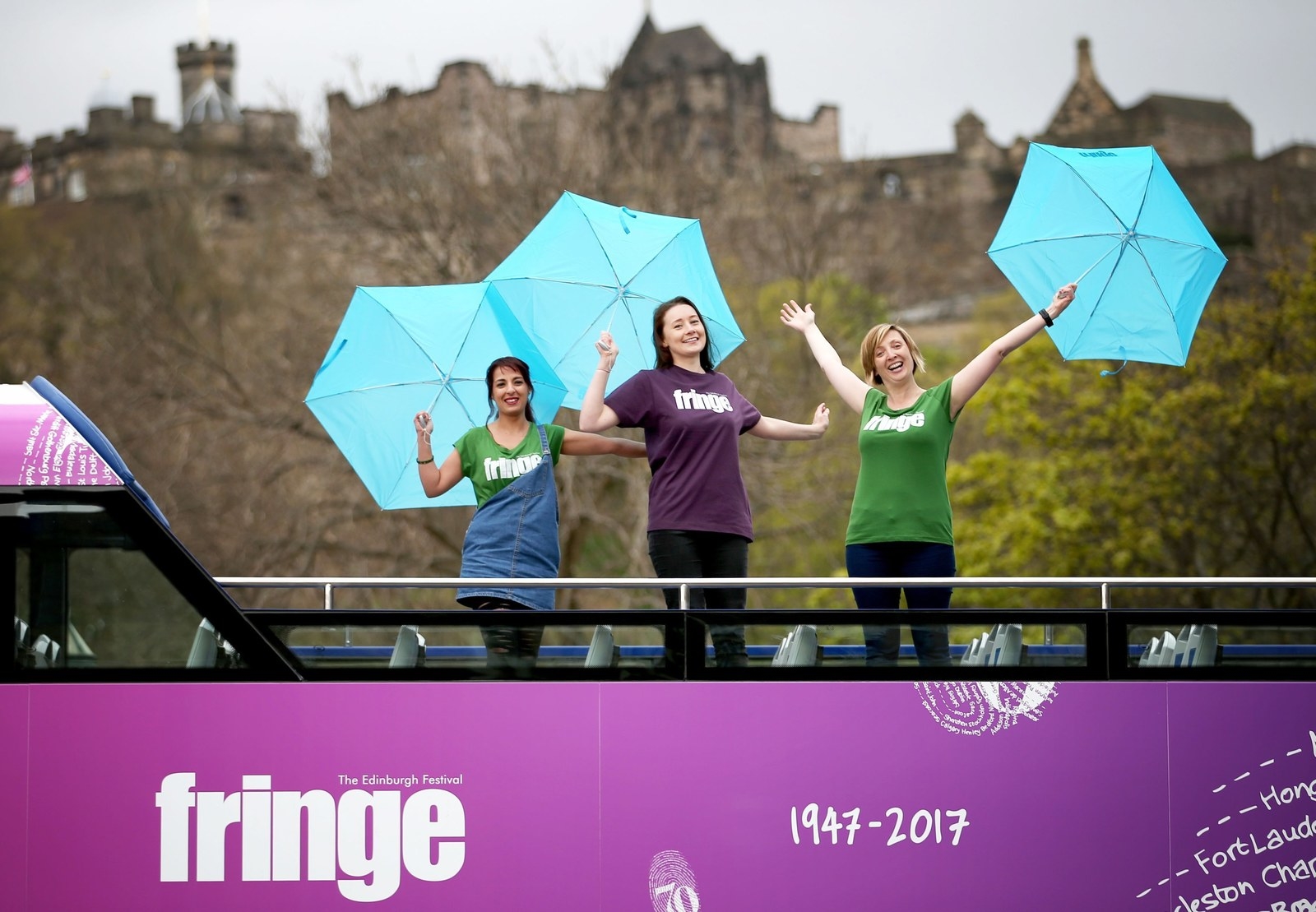 The poet laureate of Edinburgh, Christine De Luca, told BuzzFeed News that she's confident Scottish culture will thrive regardless of Brexit but is concerned about what the debate is doing to the UK.
"In some ways, culture has a tendency to flourish in times of adversity or apparent voicelessness: For example, there was a flowering of Scottish culture – fiction, drama, poetry, art, and music – in the years leading up to the establishment of the Scottish parliament," she said.
"Culture will most likely ride the storm and create art out of the maelstrom. Dislocation is always difficult but artists have a subversive streak that keeps them going despite catastrophes and general mayhem."
However, De Luca added: "It's the tearing apart I don't like, the lack of willingness to work together to achieve positive outcomes for all. We live in difficult times globally and it would be in everyone's interests if our energies could be better used collaboratively.
"It sounds naïve, but politics as we know it seems to be failing us. There's too much posturing on all sides and a lack of concise, dependable information."