Last August, Scottish Conservative councillor David Meikle put an Israeli flag through a balustrade at Glasgow City Council's headquarters.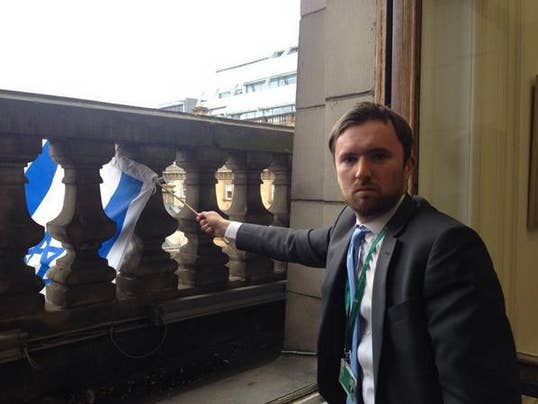 Meikle was protesting against the Palestinian flag being raised over the building. After his protest, a couple of thousand people signed a petition calling for his resignation.
With most people more concerned about Scotland's upcoming independence referendum, the petition – and the story – fizzled out. But the story of the photo had only begun.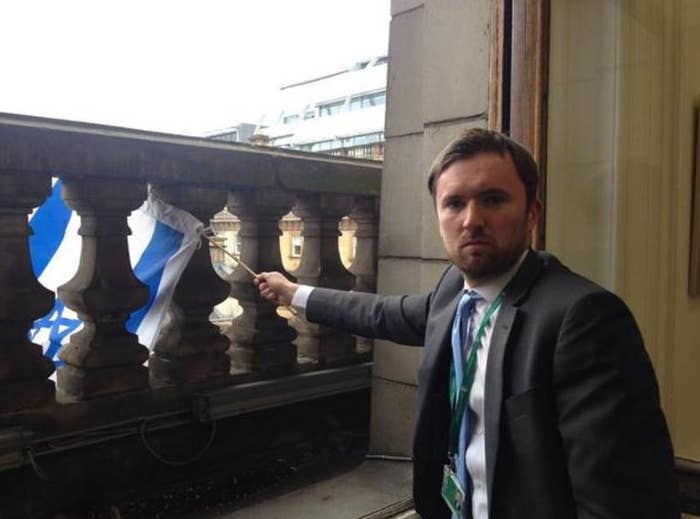 After Meikle posted the picture on his Twitter account, Scottish social media oddity @loveandgarbage noted that he had used his official council lanyard to storm the balustrade.
He then suggested that the name "Balustrade Lanyard" sounded like it belonged to a character from a 1960s radio drama.
One thing led to another, and "Balustrade Lanyard" became Meikle's online nickname – and a kind of alter-ego which he transformed himself into when he needed to express himself.
People started to enjoy imagining Balustrade Lanyard's adventures, like when he was included on the honours list.
By the end of 2014, Balustrade Lanyard was an in-joke which amused about four people, but confused many more.
However, one person who was not amused was Meikle himself, who spent his days blocking anyone who mentioned the words "balustrade" or "lanyard".
This was a definite blocking.
As the new year began, Balustrade Lanyard became detached from David Meikle. He became an independent, inspirational character who could be whoever you wanted him to be.
Balustrade Lanyard could become Eleanor Rigby.
Balustrade Lanyard could become a Big Brother contestant.
Balustrade Lanyard could even be the successor to Vladimir Putin.
The inevitable @BLanyard Twitter account was set up, which sent inspiring messages – attached to the photo – to get us through our days. Messages such as:
"Try to be a rainbow in someone's cloud" – Balustrade Lanyard.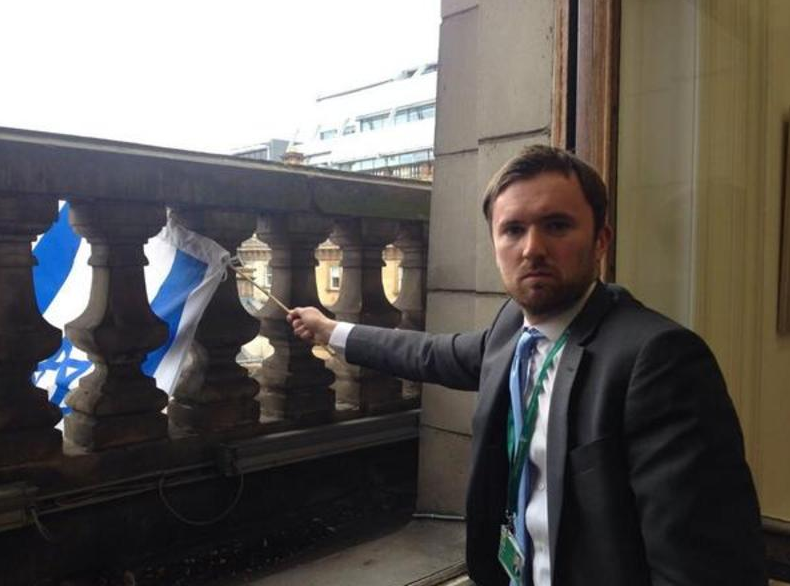 "Anger is just sad's bodyguard" – Balustrade Lanyard.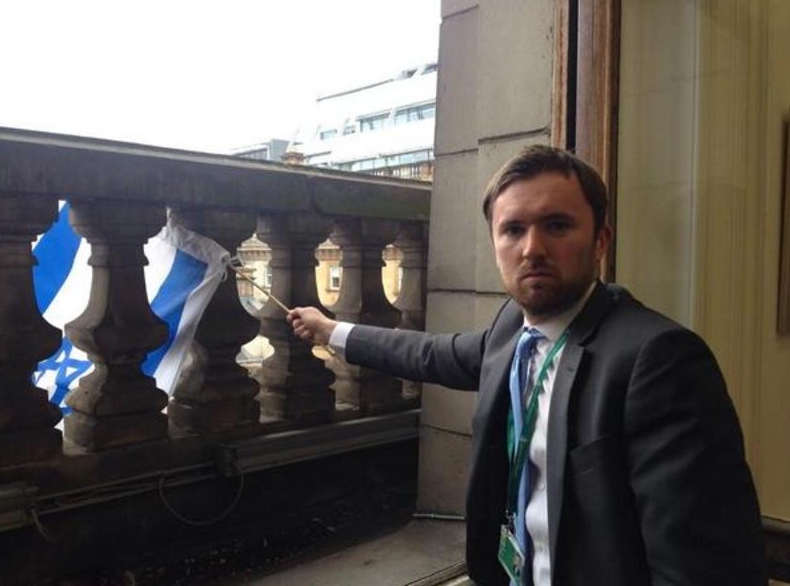 "I am always available to wave flags for people who are otherwise engaged" – Balustrade Lanyard.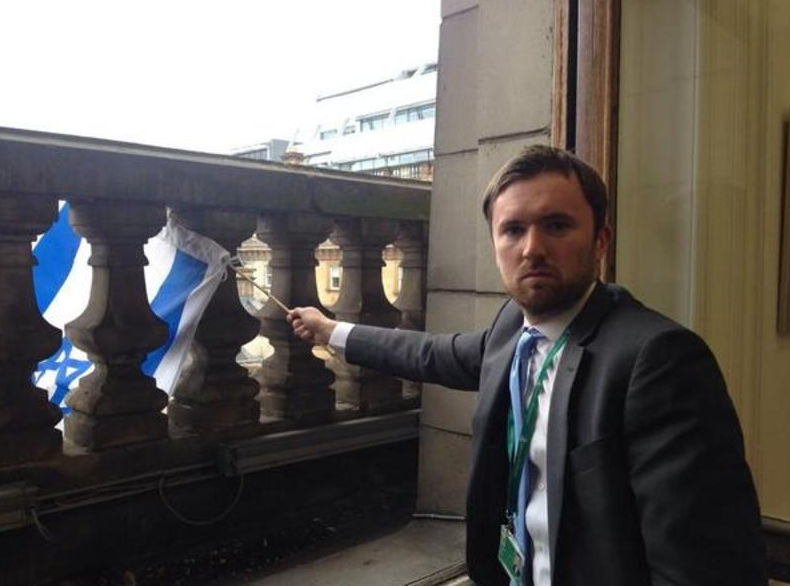 A highlight was when those of us in on the Balustrade Lanyard joke insisted that "Balustrade Lanyard" was the name of the new royal princess.
People who didn't know what Balustrade Lanyard was believed the royal princess was actually called Balustrade Lanyard.
Princess Balustrade Lanyard was introduced to the world.
Commemorative plates were made.
The Guardian reacted to the birth of Princess Balustrade Lanyard.
Even The Daily Telegraph got in on the action – really.
Suddenly, Balustrade Lanyard became the name on everyone's lips.
Soon after the royal baby, the election came – and Balustrade Lanyard won by a landslide.
Scotland turned into a Balustrade Lanyard heartland.
He replaced the Queen on bank-notes.
Everything was truly coming up Lanyard. But then, something terrible happened.
For reasons yet unknown, Twitter suspended the @blanyard account.
A nation cried out in anguish and anger.
Tears were shed.
Diplomatic tensions reached fever pitch.
Although our self-interested parliamentarians didn't seem to care.
But in death, Balustrade Lanyard became more popular than any of us could have imagined.
And the memory – the power – of Balustrade Lanyard remained alive.
We all have our favourite Balustrade Lanyard moments.
But this is how Balustrade Lanyard would want to be remembered.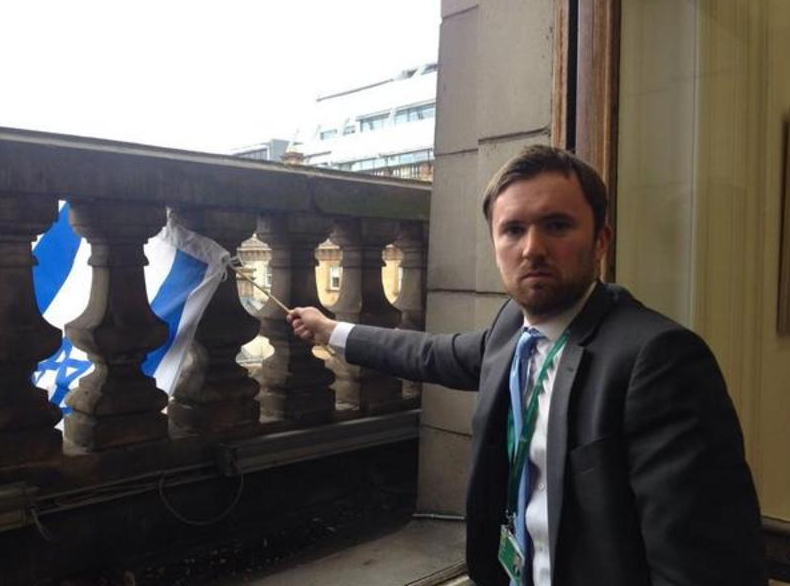 God bless you, Balustrade Lanyard. We will not forget you.