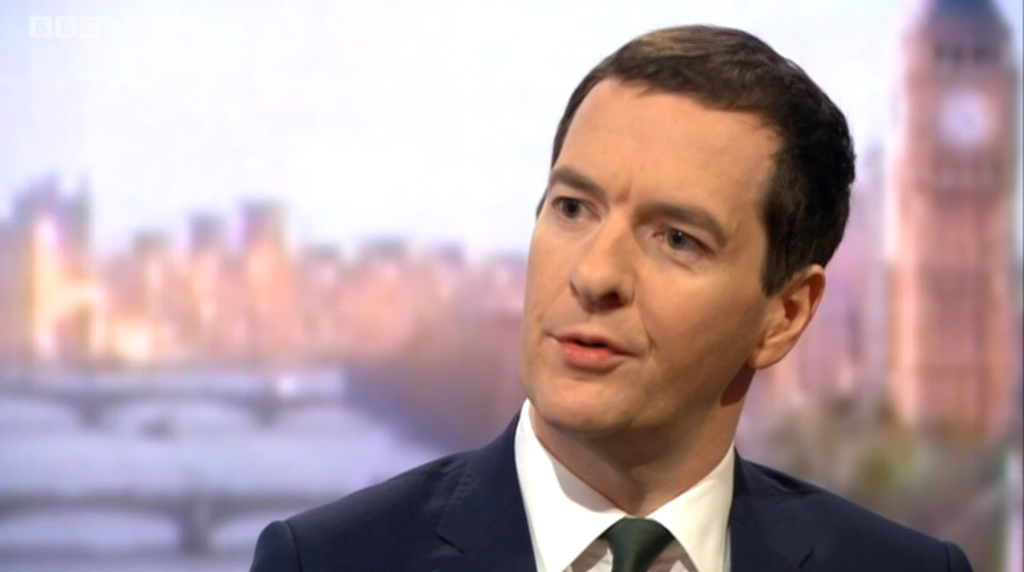 The government will set out its case for bombing Syria within the next few days, George Osborne has confirmed.
Speaking on BBC One's Andrew Marr Show on Sunday morning, the chancellor said the UK will step up its response to ISIS in the wake of the the attacks in Paris both at home and abroad, and said that "Britain is not a country that allows others to do its work for it".
"In the week ahead, the prime minister will come to the House of Commons and he will respond to the House of Commons foreign affairs select committee," said Osborne. "He'll make the case, we'll make the case as a government, we'll allow MPs to digest that response, and then we'll see where we'll stand."
Osborne hinted that another vote on military intervention on Syria will be held in the next few weeks, saying that the events in Paris are "changing the views" of MPs who were against direct action against ISIS, but that the government will not hold a vote on the issue until it is confident it will win.
Cameron was defeated in the Commons in 2013 when MPs voted down military action in Syria against the Assad regime, and Osborne said a repeat of that defeat would be a hugely damaging "PR coup" for ISIS.
"We will call the vote when we are confident we have the numbers to win it," said Osborne. "In 2013, the House of Commons voted against military intervention in Syria and I think that was a terrible vote myself. It sent a very bad message about Britain and our willingness to confront our opponents around the world, but that happened.
"We're not going to to go to the House of Commons and lose again – that would be a publicity coup for ISIL, that would send a terrible message about Britain's role in the world – so we're only going to call a vote when we're confident we're going to win that vote.
"I suspect [the Paris attacks are] changing the views of those who have previously opposed Britain getting involved and British airstrikes in Syria, but let's see."
The chancellor also confirmed there will be a 30% increase in the UK's counter-terrorism budget set out in next week's autumn statement to help prevent a Paris-style attack in the UK.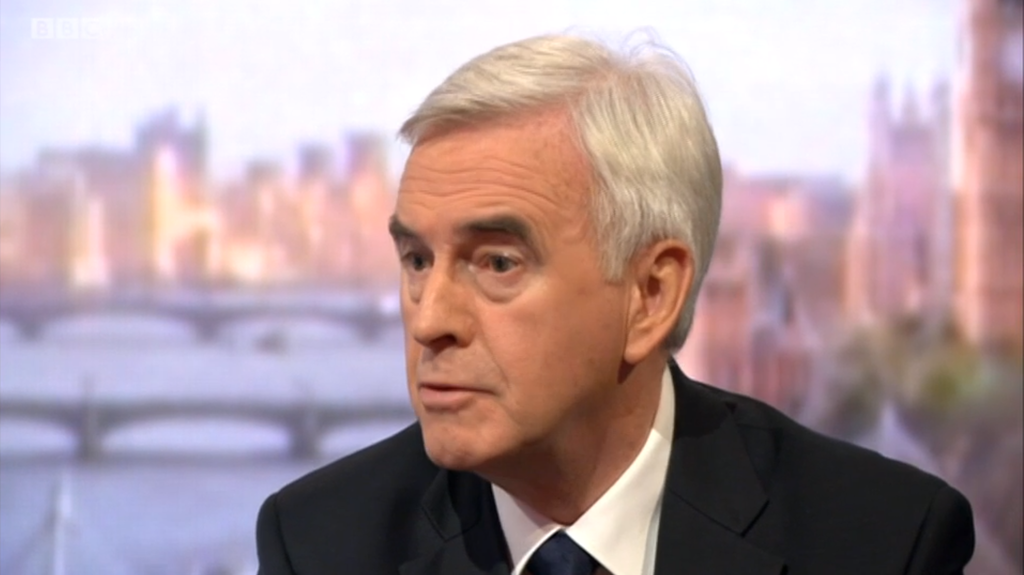 Meanwhile, Labour's shadow chancellor, John McDonnell, has said Labour is willing to listen to the prime minister's plan for military intervention in Syria, and hopes that parliament can "act as one" in the best interests of the UK. He also denied that Labour leader Jeremy Corbyn is going to deny Labour MPs a free vote on military intervention.
"We'll see what the plan is when the prime minister [sets it out], and we're expecting that this week and we'll consider that of course," said McDonnell. "What will happen is we will consider this in shadow cabinet then we'll go to the parliamentary Labour party, most of those MPs as well will be consulting their local constituency parties … and then we'll come to a considered view."
However, he urged the prime minister to learn from "mistakes" which were made during the invasion of Iraq in 2003, and said that any troops on the ground must come from the Middle East or UK and US intervention risks looking like a "crusader invasion".
"[Tackling ISIS in Syria] will require troops on the ground, and I listened very carefully to the Conservative chair of the defence select committee yesterday Julian Lewis," said McDonnell.
"His view, and I share it, is that if there are going to be troops on the ground they have to come from that region itself, then we end that narrative that this is some crusader invasion by the UK, US, or others, it's got to be responded to within the region itself.
"That's the most effective long-term security."