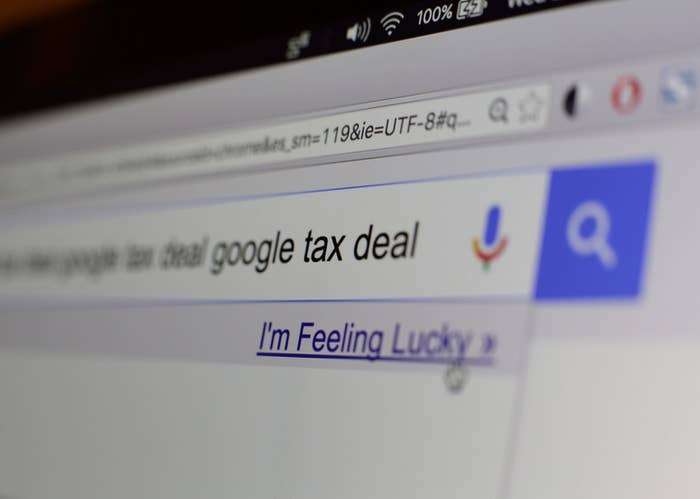 Google has defended its controversial tax settlement with the UK government, saying it's "difficult" to work out exactly how much the company should be paying in UK corporation tax.
An agreement between the US technology firm and the UK government to pay £130m in so-called "back tax" was dismissed a "derisory" by shadow chancellor John McDonnell, who argued that Google should pay "at least 10 times" the agreed amount.
Speaking on The Andrew Marr Show on Sunday morning, Google's vice president for communications and public affairs said it was hard to work out exactly what the "added value" on the UK branch of Google is and, therefore, how much tax the company should pay in UK taxes.
"We have great teams [in the UK] who are making a contribution to the overall profits of Google, but identifying what the economic activity, what the added value in the UK is, is a difficult business and that is what we have been working out with HMRC over the years," said Peter Barron.
Barron said Google UK is "a subsidiary" of Google's European headquarters in Dublin and, therefore, much of the economic activity within Europe, such as advertising sales within Europe, leads to corporation tax being levied in Ireland rather than countries like the UK.
"It was all very simple when just Google existed in California and people around the world who were buying advertising from Google would contract with Google and the tax would be paid in the United States," said Barron.
"When we took the business international in the early 2000s we then decided to set up our European headquarters in Dublin for all sorts of reasons including an attractive corporation tax."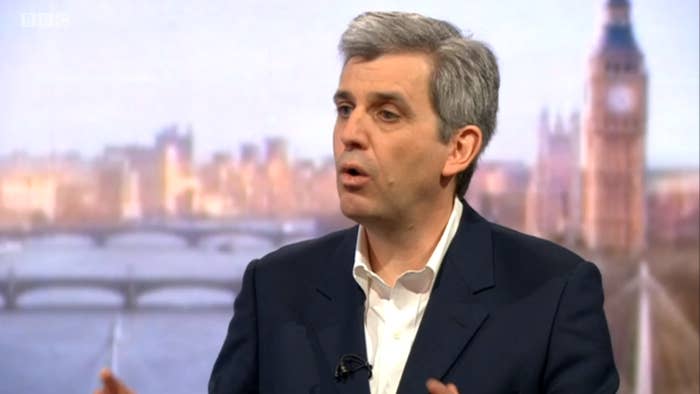 Barron added that he would like to see corporation tax reform in the UK and internationally to make it easier to work out how much tax the company should be paying, and said that Google "always try to do the right thing".
"We think the international tax system which has been around for a long time, since the 1920s, could do with reform and we would like to see more simplicity and more clarity not least so we can pay the right amount and be seen to be paying the right amount," said Barron.
Business secretary Sajid Javid, who also appeared on The Andrew Marr Show, defended the government's tax settlement with Google but accepted that there was "a sense of unfairness" among smaller business who feel large international corporations get preferential treatment when it comes to taxation.
"This wasn't a glorious moment when people look at these issues, but I think it is important to talk about what the government is doing," said Javid. "You had earlier on Google itself, and I'm not privy to its tax affairs, that's for HMRC. These matters are complex and confidential, but the government has taken a huge amount of action to deal with just this kind of problem.
He denied that the government was "in awe" of technology giant Google, saying: "Look at the action the government has taken. Since 2010, we've closed 40 tax loopholes which in themselves have raised over £12b over the last five years.
"We've led the way at the G20 and the OECD to have more international tax transparency ... by signing information exchange agreements with our international tax partners. These are measures that are going to bring results."