A father from Glasgow who faced deportation due to an apparent admin error has been given a temporary reprieve, according to those leading the campaign to help him.
Lord Apetsi, who studies counselling at the University of Strathclyde and is the primary carer of two young children, was due to be deported to his home country of Ghana on Tuesday after his "leave to remain" form wasn't submitted on time.
It is understood the error was made by his lawyer.
However, following a campaign by the Scottish government, SNP MPs, and the National Union of Students (NUS), it is understood Apetsi was not put on the flight on Tuesday night and has now secured legal help to fight the deportation ruling.
The campaign to help Apetsi, who was recently elected as the refugee officer for NUS Scotland, was led by the group's vice president, who told BuzzFeed News on Wednesday that Apetsi was "extremely relieved" by the postponement.
"We phoned Lord last night [Tuesday] after he was bunked in for the night and he was extremely relieved – he has been blown away by the support but overall his main concern is seeing his kids and getting out of the prison-like environment where he is staying," said NUS Scotland vice president Gary Paterson.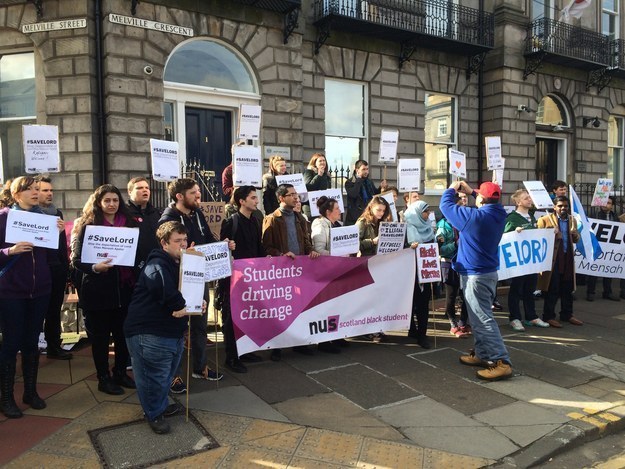 "We only found out on Saturday that this had happened. We were in shock and disbelief, but we felt that we had to bring light to this issue and couldn't sit by while our student was alone and facing the challenge of his life," he continued.
"We are so thankful for the massive amounts of people supporting our campaign including an surprising amount of parliamentarians. We're pleased to have seen off the immediate threat and to have helped Lord get a fighting chance, now with expert legal advice."
The NUS is encouraging people to continue writing to their MPs and the UK government in support of Apetsi, who remains in detention, and they await the final decision on whether the student will be allowed to remain in the UK.
NUS Scotland president Vonnie Sandlan said: "It's fair to say that without the phenomenal support the campaign received, Lord would be on that flight. This doesn't mean that the campaign is over by any measure, but it does give us extra time.
"Lord will now go through the legal processes to allow him to stay in the UK and to be returned back to Scotland. We'll keep fighting until Lord is back in Glasgow, studying on his course, and reunited with his two young children."
A Scottish government spokesman said: "The Scottish government has expressed its concern that Mr Apetsi is going to be removed from the UK as a result of the failure of his lawyer to act in time. We therefore welcome the opportunity for this case to be given the consideration it deserves."
The Home Office was asked for a comment on the case and said in a statement to BuzzFeed News: "All asylum applications are carefully considered on their individual merits, in line with the UK immigration rules."