An SNP MP has been criticised after saying football hooliganism is only a problem in England, and that fans from Scotland, Wales, and Northern Ireland "know how to behave themselves".
Joanna Cherry, the MP for Edinburgh South West, made her point during an urgent question in the House of Commons about the violence that erupted between English and Russian fans over the weekend at the European Championship in France.
To jeers from the other benches, Cherry said Scotland had solved its football hooliganism problem in the 1970s, even though last month the Scottish Cup Final between Hibs and Rangers was marred by violence during a large-scale pitch invasion.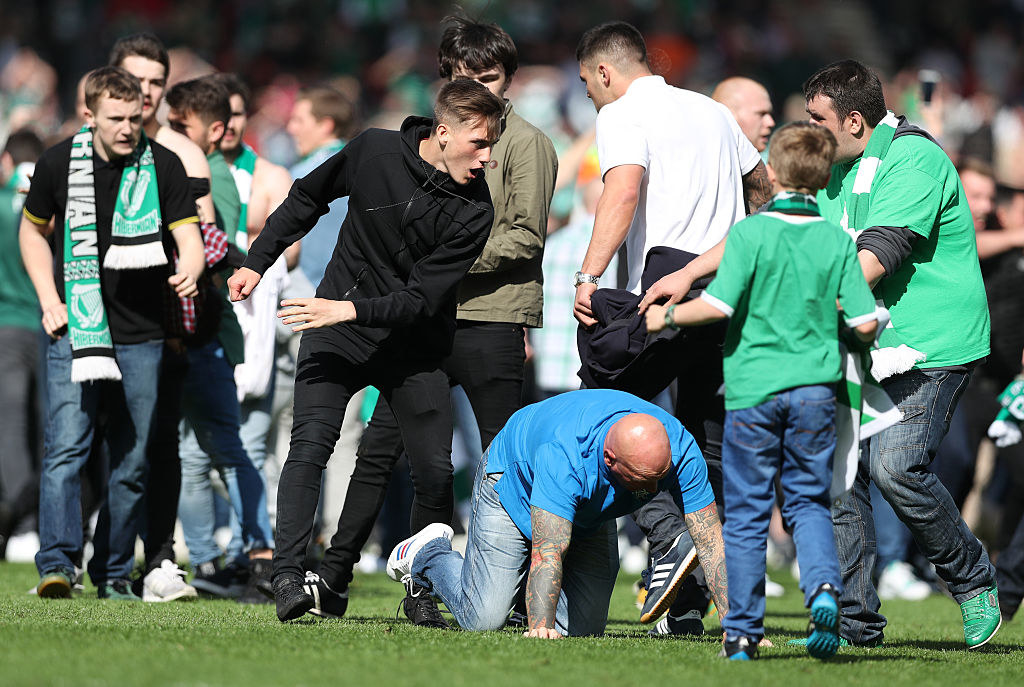 "Does the home secretary agree that we must also address the appalling behavior of some of the English fans?" asked Cherry in the Commons. "In the 1970s we had a serious problem with football hooliganism in Scotland – we managed to address it, and now the Tartan Army wins awards for their good behaviour and their charitable work.
"Scotland may not have a world-class football team yet, but we do have world-class fans who know how to behave themselves as, it appears, do the Welsh and the Northern Irish. My point, Mr Speaker, is that the problem of reoccurring football hooliganism is not unsolvable.
"But what's most worrying about it is that there's an undercurrent of racism to this football hooliganism, and if it's allowed to continue unchecked then English fans won't be welcome abroad."
Cherry was immediately criticised by home secretary Theresa May for the tone of her comments – May told the SNP MP that football hooliganism can erupt among any group of fans – not just English ones.
"I have to say to the honourable and learned lady that I think the tone of the remarks that she's made was somewhat unfortunate," said May. "Yes, there were England supporters who were involved in this violence and … those people will be considering for banning orders when they return to the United Kingdom."
She added: "Football hooliganism can erupt anywhere with any group of fans. We have experience here in the UK of dealing with football hooliganism in the past and we have arrangements in place which do work well."
After the exchange, comedian Matt Forde pointed out to Cherry that football hooliganism may not be 100% solved in Scotland.
Labour MP Toby Perkins dismissed Cherry's remarks as "complacent and stupid".
But Cherry stood by her points and urged the UK government to fix the problem of English fan violence.
Looks like there are no comments yet.
Be the first to comment!