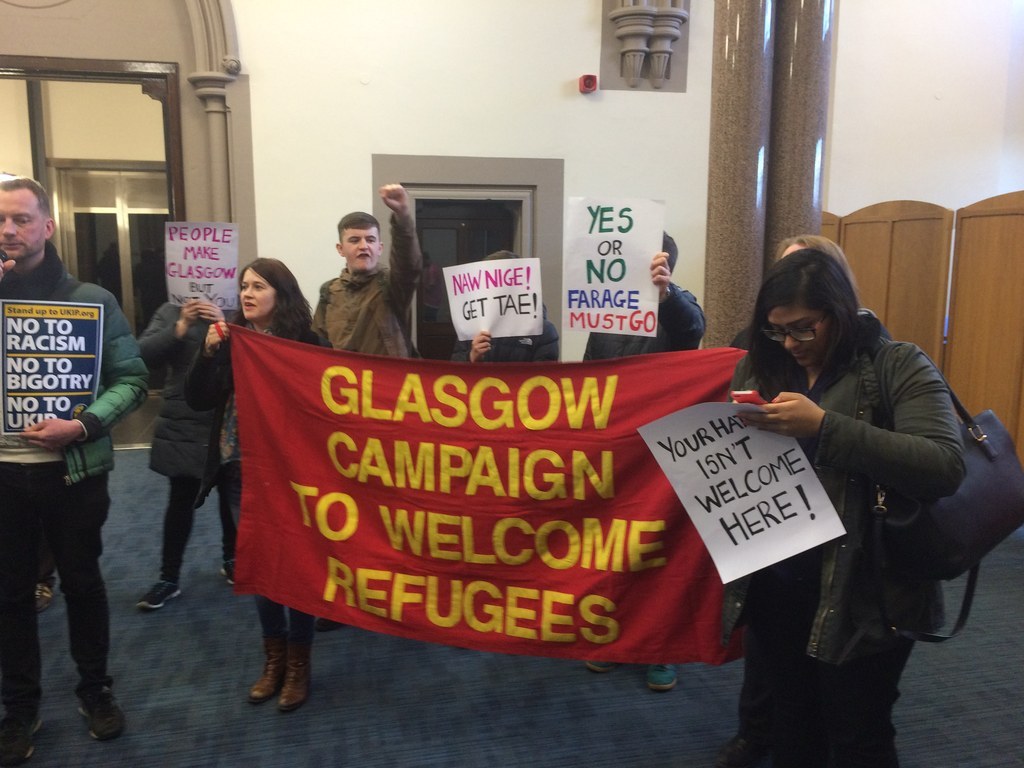 UKIP leader Nigel Farage blamed the Scottish National Party for protests that interrupted a Grassroots Out meeting in Glasgow.
Farage – who spoke at the rally alongside six other speakers who want to leave the European Union – said Nicola Sturgeon's SNP is trying to to "close down genuine, open, proper, political debate" in the country.
Around 30 protesters appeared before the rally at the University of Glasgow. Organisers, who had expected protests, arranged tight security and told journalists they would not be allowed back in if they spoke to the protesters.
Speaking to BuzzFeed News, protest leader Joshua Brown said: "We're here because UKIP is an insult to the kind of progressive society we're trying to build in Scotland. It doesn't matter what political party you're from, you should reject racism, xenophobia and misogyny, which is what UKIP represents.
"We're here from Glasgow Campaign to Welcome Refugees, Stand Up To Racism Scotland, and [left-wing alliance] RISE. Basically, we're anti-racist campaigners – it's not about the European referendum."
Security ushered them out of the hall while pro-Leave activists booed and swore at them. Coburn then urged the crowd to cheer the protesters as they would guarantee newspaper coverage the following day.
Farage, the first speaker, opened his speech by saying: "It's great to be here in Scotland, and it's great to see the usual welcoming committee outside, but it's important to understand why.
"It's important to understand what's been going on in Scottish politics. It's a deliberate attempt by the so-called nationalists to close down genuine, open proper political debate in this country."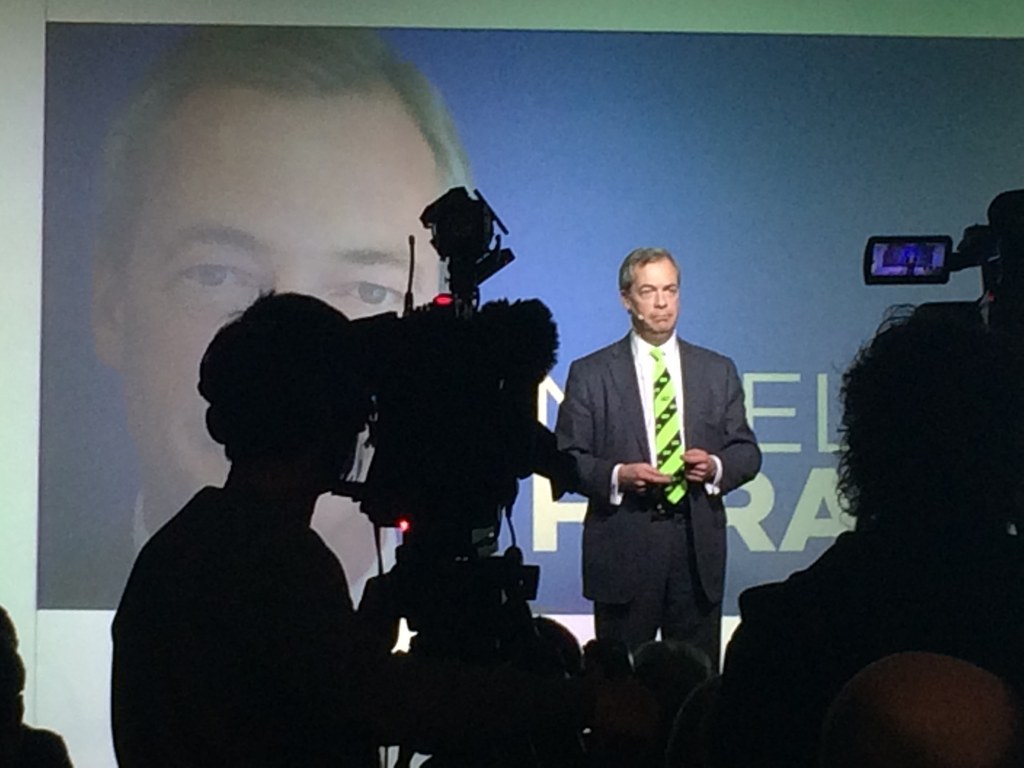 The protesters gave no indication that they were supporters of the SNP, but Farage went on to slam the party, repeatedly calling them "so-called nationalists" for being in favour of staying within the European Union.
"It's a complete and utter myth that the SNP stand for independence," Farage said. "What the SNP, what Scottish nationalism, as it dares to call itself, what they stand for and what they want to do is to separate from the United Kingdom but to be a full member of the European Union.
"They are not Scottish nationalists, they are not for independence – they are little more than European regionalists and that must be exposed."
The rally saw speeches from seven panellists – including Coburn and Conservative MPs Peter Bone and Liam Fox – who each came on to the theme from The Magnificent Seven.