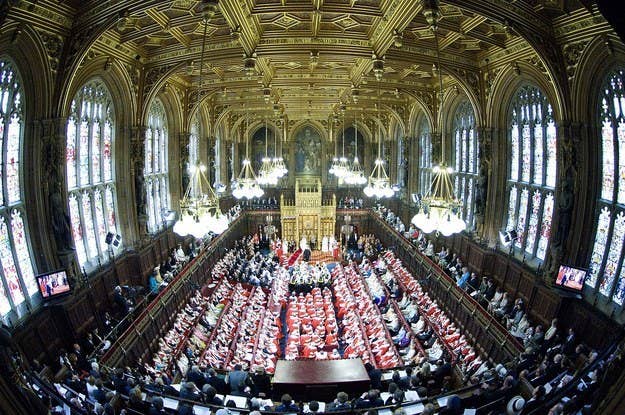 On Tuesday, a bizarre by-election takes place.
Following the death of Lord Methuan, a new hereditary peer is to be elected to the House of Lords. Anyone can stand, as long as they have a hereditary title, and anyone can vote, as long as they're already in the Lords.
There are 92 places remaining for hereditary peers in the parliamentary body. Each time one of them dies, a gaggle of lords and ladies battle it out for a freshly laundered ermine cloak and a place in the prestigious hall.
The Lords is choosing Methuen's replacement from a panel of 15 candidates that includes some people who want to repatriate immigrants, a lord convicted of assaulting his wife, and a man who faithfully celebrates Margaret Thatcher's birthday every year.
The candidates tend to be very old, very white, and very conservative. Each has written a 75-word pitch to voters, with the exception of Lords Biddulph and Cadman, who are so confident they have boldly opted to say nothing, and Lord Harlech, who seems to have misread the instructions and gone over the word limit so he's been cut off.
The most colourful character is perhaps Lord Sudeley, otherwise known as Merlin Charles Sainthill Hanbury-Tracy. Yes, he's actually called Merlin.
He wants to be elected to avenge an ancestor – the fourth Lord Sudeley – who became bankrupt and lost his seat in the Lords. So far, so chivalrous.
However, Merlin also has a murky political past. He was chairman of the Conservative Monday Club, an ultra right-wing group in favour of the repatriation of immigrants and white minority rule in South Africa, and against decolonisation. In 2001, any official links between the Conservative Party and the Monday Club were severed because of its uglier policies.
Sudeley was also vice-president of the Western Goals Institute, which opposed non-white immigration into Europe, and vice chancellor of the International Monarchist Club, whose members go around the world telling people how great monarchies are and that everyone should have one.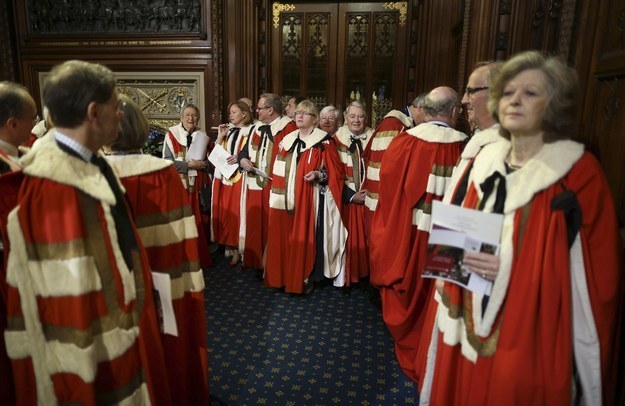 Then there's Viscount Massereene, otherwise known as John David Clotworthy Whyte-Melville Foster Skeffington.
His pitch stresses that he would be a crossbencher, unaffiliated to any particular party, but he's also a strong supporter of UKIP and "recovering political autonomy from the EU". Like Sudebury, he's a prominent member of the controversial Monday Club, and, in 2001, he genuinely attempted to use the Magna Carta, signed in 1215, to make the Queen reject the Nice Treaty on Europe.
He's a member of the Freedom Association, a Conservative pressure group which, delightfully, has an annual Magna Carta Day Pimm's & Politics Boat Trip down the Thames from Windsor to Runnymede and gathers at a hotel every year to celebrate Margaret Thatcher's birthday.
However, it's not all Euroscepticism, jolly traditions, and funny names. (Although, having said that, Lord Calverley's real name is Charles Rodney Muff.)
Another of the candidates, Lord Rowallan, was convicted of hitting his former wife at a horse show. She was treated at hospital for whiplash injuries. Rowallan claimed the assault allegations were part of a revenge plot against him, saying: "It is unfortunate that wives, whether they are chucked out or leave of their own accord, do very nicely under the British legal system.''
He also said of the incident: "At no time did I clench my fist and wallop anybody. It was more of a hand flick.''
Some candidates don't fit entirely in to the old conservative mould. Lord Somerlayton, for example, is interested in animal welfare and forestry, and runs a restaurant in Norwich called Hot Chip with an undeniably impressive four-star rating on TripAdvisor. The restaurant has done so well that he's been able to afford (read inherit) this house.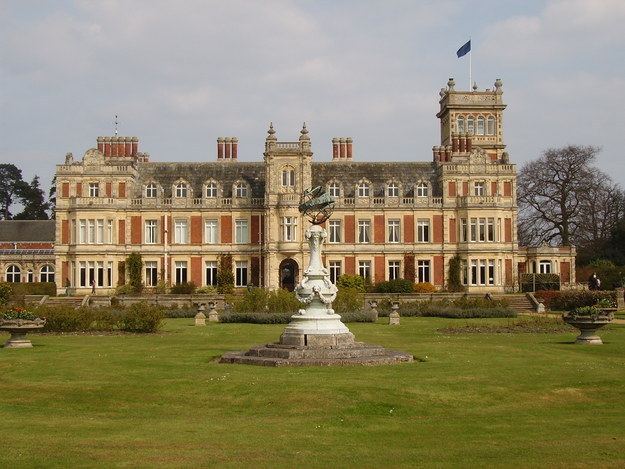 In 1999, when the number of hereditary lords was reduced to 92, it was said their presence would be a temporary measure until "second stage" proposals were agreed that would abolish them altogether.
Fifteen years later, two ex-Monday Club members and a man convicted of assault on his ex-wife are among those who could be elected to parliament simply because of their titles.
Welcome to the UK's most ridiculous election.
UPDATE: The winner was the Earl of Oxford & Asquith, who is descended from prime minister, Herbert Asquith.