Here's St John's Church in Edinburgh. Looks like any ordinary church, right?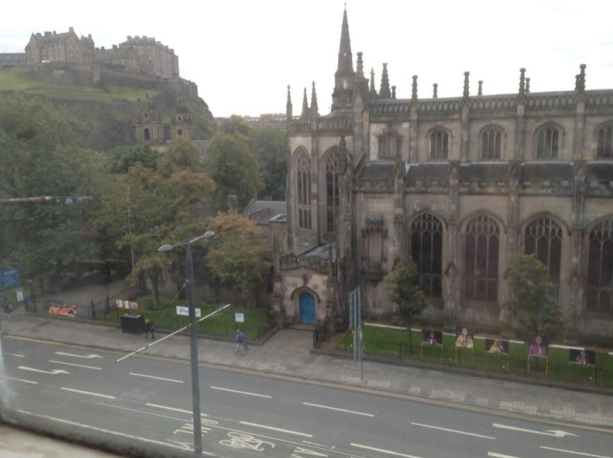 WRONG. There's a bloody bench on the roof.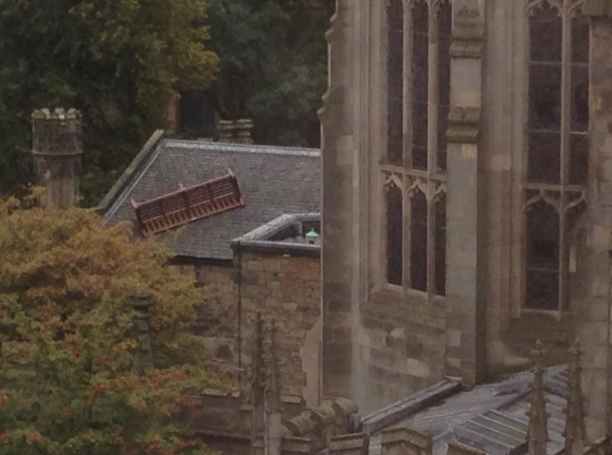 Look at it. There's a bench, on the roof of the church, about 30 feet off the ground. How?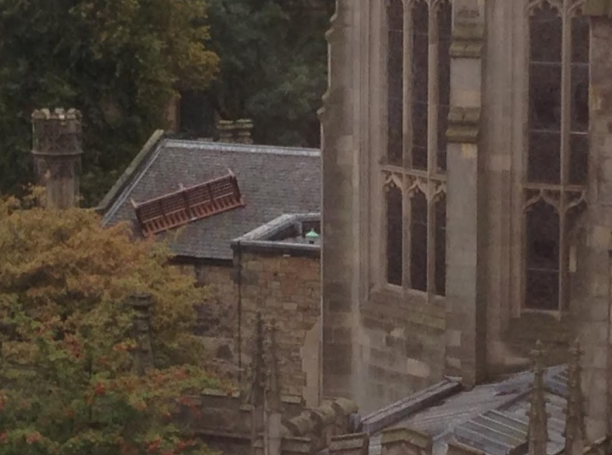 The bench was spotted by Graeme Sneddon and he sent photos to the Edinburgh Evening News. They reported: "Somehow, and we're not quite sure how, a bench has ended up on the roof of St John's Church at the west end of Princes Street."
Well, Edinburgh Evening News, that doesn't quite cut the mustard. We had to find out exactly why a bench was on the roof of the church.
A BuzzFeed News investigation began immediately.
In an investigation of this nature, clarity is key.
But every person who could possibly provide answers was staying quiet. Too quiet.
Photographer Graeme Sneddon appeared to have fled the country. The man who knew too much?

People rushed to rule themselves out of the act.
While others declared it a miracle.
All of a sudden, we managed to get hold of photographer Sneddon from his Edinburgh hideout, where he took this photo.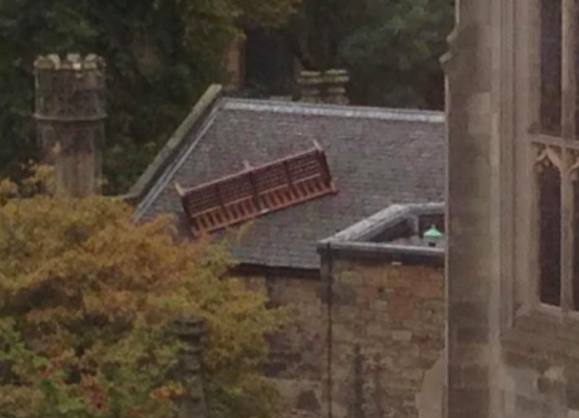 Sounding confused, he told BuzzFeed News: "I saw it from the window opposite. I have no idea how it happened, it's unbelievable. It's about 30 feet up, and it's obviously not fallen or anything because it would have gone through the tiles."
We asked Sneddon to look out his window to check the current status of the bench. "It's still there," he said. "It's still there."
Then, after a short investigation, the Scottish Episcopalian Church press office provided us with this statement: "We believe this is an act of vandalism or a prank which is being investigated."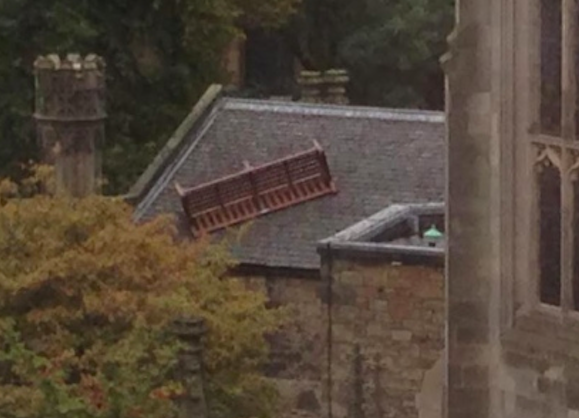 However, so far, no one has managed to offer a coherent theory as to how and why the bench managed to get on top of a 30-foot-high roof.
How is there a bench on this roof?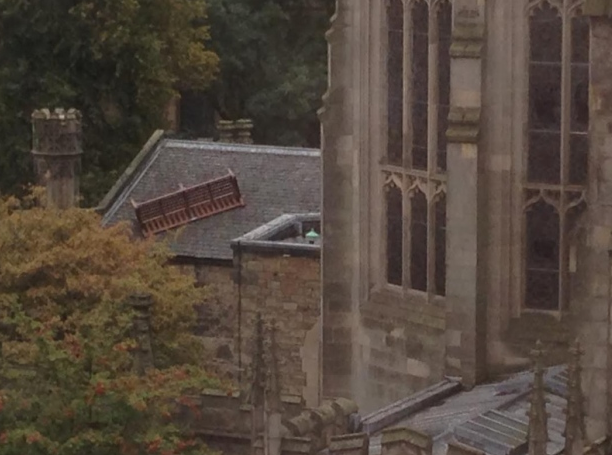 Why is there a bench on this roof?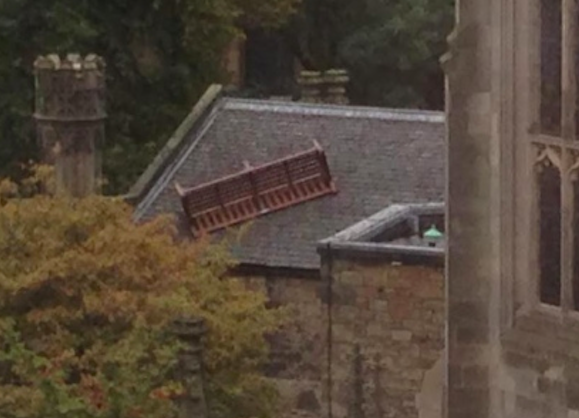 We demand answers.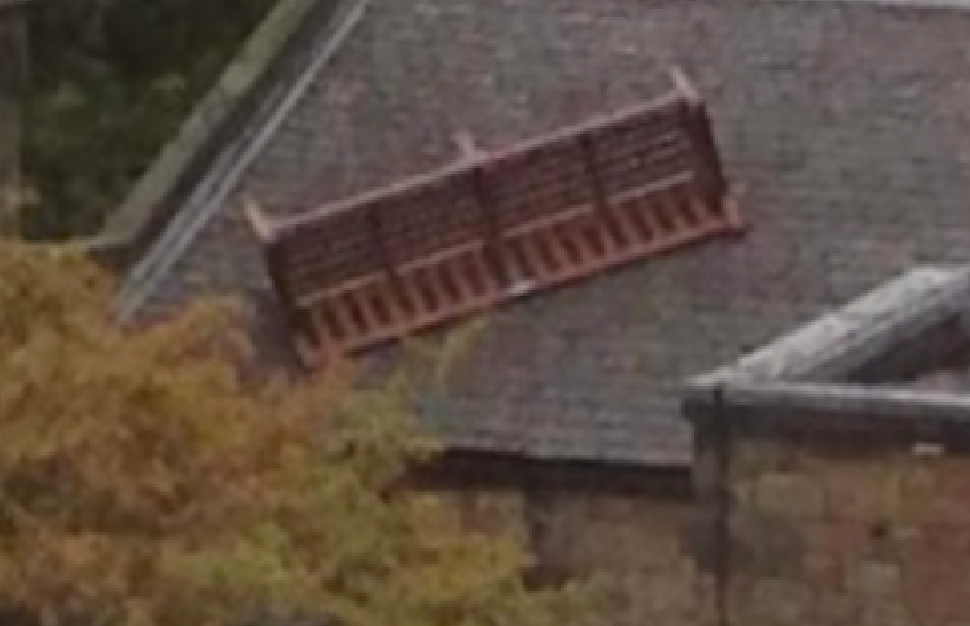 UPDATE: According to the church choir, there are now "at least TWO benches" on the roof of St John's.
Despite my increasingly desperate pleas, the choir insist they have no idea how the benches got there.
The mystery of the Edinburgh bench-planter continues.
Looks like there are no comments yet.
Be the first to comment!