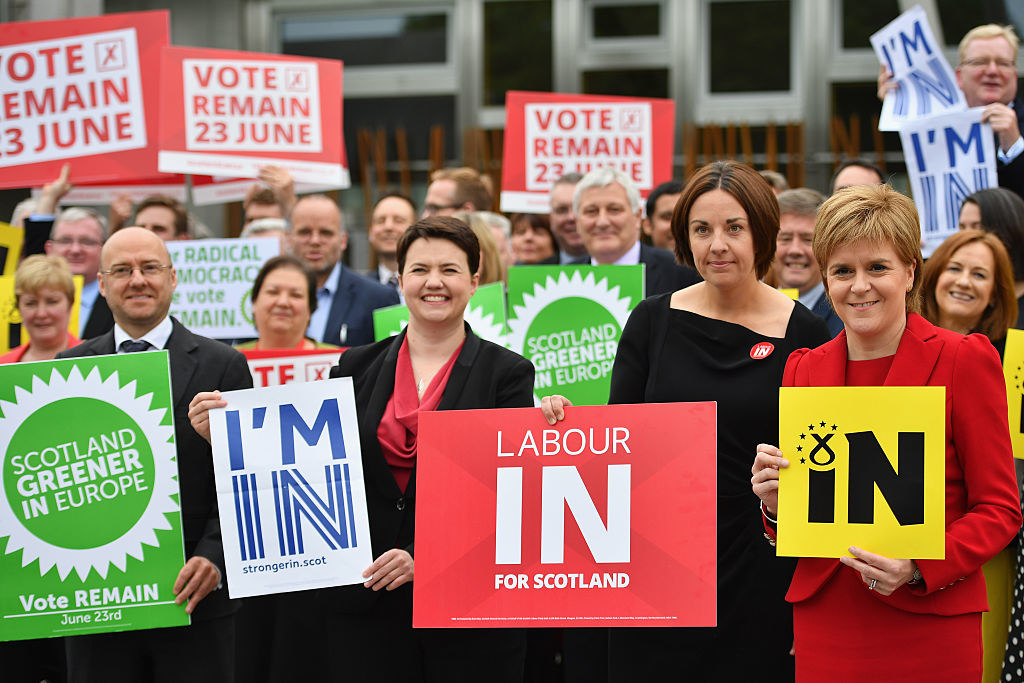 Scotland's five main party leaders have issued a joint statement urging voters to back Remain in Thursday's referendum on EU membership.
The statement – signed by Nicola Sturgeon, Kezia Dugdale, Ruth Davidson, Willie Rennie, and Patrick Harvie – reminds voters in Scotland of their "ancient links" to Europe and the benefits of the EU such as free movement, environmental protections, and workers' rights.
In an echo of the infamous "Vow" issued by the three UK party leaders in the days leading up to the Scottish referendum in 2014, which outlined why Scotland should remain in the UK, Wednesday's statement was splashed on the front page of the Daily Record.
Unlike in England and Wales, polls suggest Scottish voters are decisively pro-Remain and as many as two-thirds of them could back staying in the EU in tomorrow's referendum. Polling experts have told BuzzFeed News that Scottish votes could even keep England in the EU against its will.
"We disagree on much, but this issue transcends party politics – staying in Europe and its single market of over 500 million people is vital for jobs, investment, and opportunities for the people of Scotland," read the statement.
"Scotland has ancient trading and educational links with our European neighbours. In the aftermath of World War II, the EU was established as 'Project Peace', to turn swords into ploughshares."
The leaders concede that the EU "isn't perfect", but that coming out of it would be "all pain for no gain". They claim that a Leave vote would damage the economy, as well as the NHS and "other vital services", while staying in the EU would protect freedom of movement, jobs, and workers' rights.
"We continue to hold different opinions on Scotland's future," the statement continued. "Some of us strongly believe the country's future is best served with independence, while others strongly believe we should remain as part of the UK.
"But we can speak with one voice on the need to stay in the European Union. Please vote for your family and your future on Thursday – vote Remain."
First minister Sturgeon was previously reluctant to do any joint campaigning with the other parties, but a Labour source told BuzzFeed News: "I guess she's had to change her stance though, as she was getting too much criticism about their [the SNP's] activists doing nothing, and the Remain vote slipping in Scotland."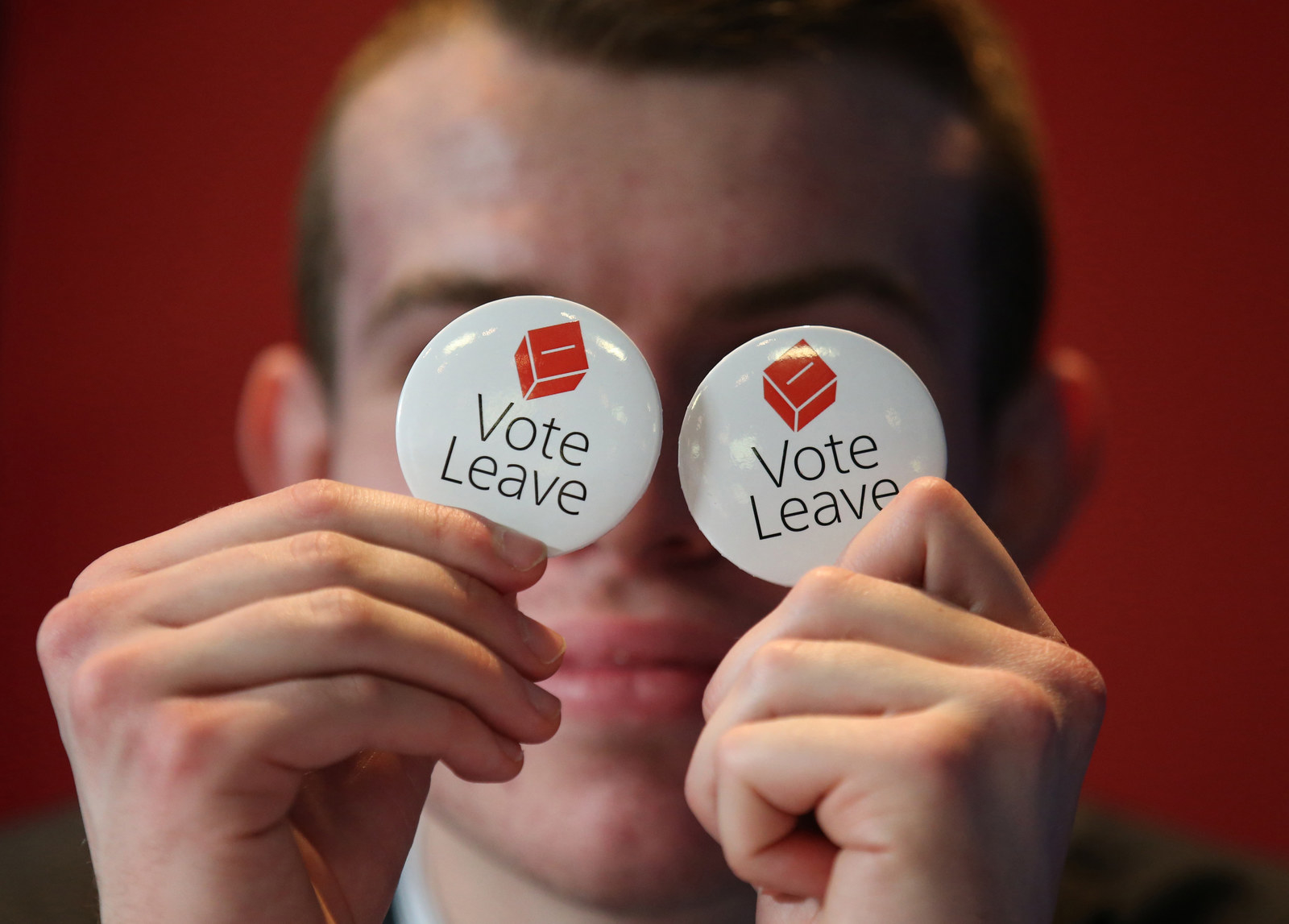 A spokesperson for the Scottish Vote Leave campaign dismissed the joint statement and said Scotland's party leaders live in a "political bubble" where they "don't have to worry about uncontrolled EU migration".
"In this referendum we are being asked to give away our ability to influence decisions and govern our country," said the spokesperson. "Outside the EU we will have control over our borders, we will have more powers for our parliament and more money to spend on our public services.

"It's a shame the party leaders have come out to argue for continued unlimited EU migration. It's also a shame they are arguing for fewer powers for our parliament.
"I think a lot of people in Scotland will decide to tell the establishment where to go, and vote to take back control over our borders."