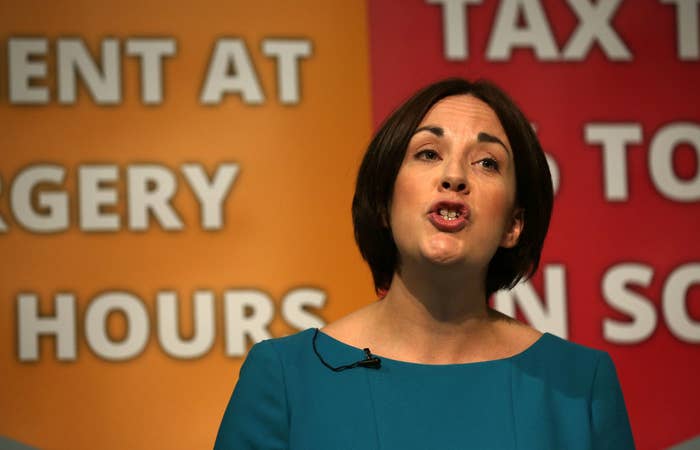 Kezia Dugdale won't back another independence referendum during the next Scottish parliament, and has said she doesn't "ever" want to take part in another one.
The Scottish Labour leader's comments came as she launched her party's Holyrood election manifesto on Wednesday morning, which pledges to use the Scottish parliament's new tax powers to raise £1.2 billion a year to invest in public services.
The party also vowed to scrap council tax, introduce a 50p rate of income tax for Scots who earn over £150,000 a year, and bring in an outright ban on fracking within Scotland.
On independence, the manifesto vows to "rule out a second referendum" for the next five years until the next Scottish election. Asked why it doesn't rule one out for "a generation", the phrase previously used by the SNP, Dugdale went further and said she doesn't ever want to see another independence vote.
"Our manifesto is a platform and a prospectus for government over five years of the parliament, so that's what it represents," she said. "We are ruling out a referendum for the lifetime of the next parliament, but I don't want ever to have to participate in another referendum."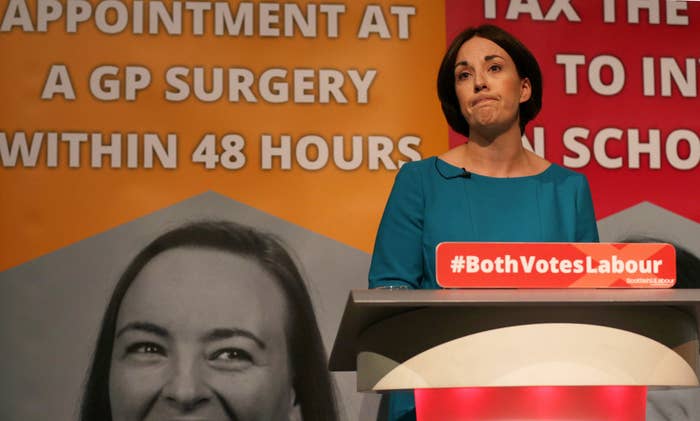 Labour has been caught between the vehemently pro-independence SNP and staunchly unionist Conservatives during this election campaign. Both parties have pledged to launch pro- and anti-independence campaigns this summer respectively, while Dugdale has been accused of being weak on the issue.
However, during the manifesto launch, the Scottish Labour leader said her opposition to independence was "unequivocal" and warned that Ruth Davidson's Conservative party are in fact "a risk" to the case of keeping Scotland in the UK.
"There is an absolute, unequivocal statement in the manifesto opposing a second referendum on independence," said Dugdale. "I believe the vast majority of people, both Yes and No, want to see those arguments behind us and move on to talking about how we use the new powers of the parliament to make a difference."
She added: "I feel just as strongly about that [being in the UK] today as I did during the referendum. The recent GERS [Government Expenditure and Revenue Scotland] figures have shown that the case for independence has fallen apart. But I take real umbrage at any suggestion you can trust the Tories with the union. The Tories are a risk to the union."
The manifesto was launched shortly before a poll was released that predicted Scottish Labour is on course to come a humiliating third place in the May 5 election, behind the Conservative party.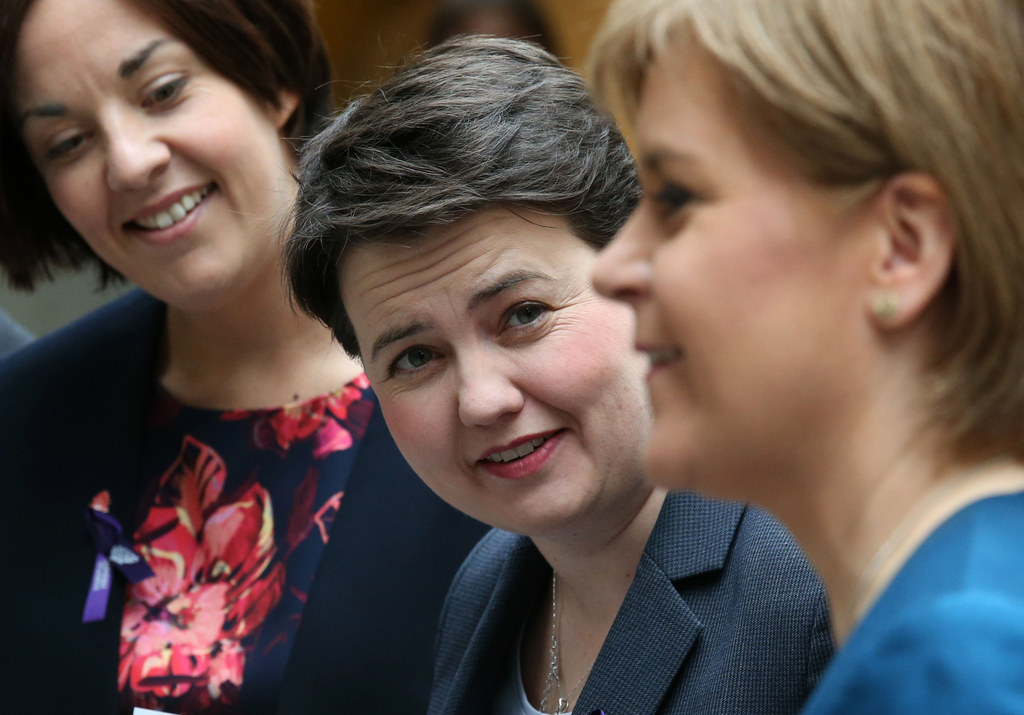 Dugdale was asked why, if her policies were popular, the SNP is still so popular compared to her party.
"I said the problems within the Labour party didn't happen overnight and wouldn't be fixed overnight," said Dugdale. "I said when I stood for leadership of the party that I had a plan to turn things around and I believe I've delivered on that plan."
She added: "I said I was going to renew the focus of the party and bring forward new candidates and new ideas and that has happened. I said I was going to renew the Labour family itself. I lead an autonomous Scottish Labour party, I'm in charge, the decision we take are made by me.
"It's that platform for change which is driving this party forward, and morale is good in this party."
Dudgdale said the main difference between her and the SNP is that she wants to make full use of the new powers of the Scottish parliament to "end austerity" and that she disagreed independence is needed to change people's lives in Scotland.
"People believed Nicola Sturgeon when she said [the referendum] was a once-in-a-lifetime event," she said.
"There was a myth in the referendum that independence was the only way to change things – at the heart of this manifesto is a prospectus, a platform, and a plan to stop austerity, and I'm appalled the SNP can't find it within themselves to offer a plan to use the powers themselves."