Since the start of August, new driving licences have come with a little union flag on them – and it's fair to say Scottish nationalists aren't very happy about it.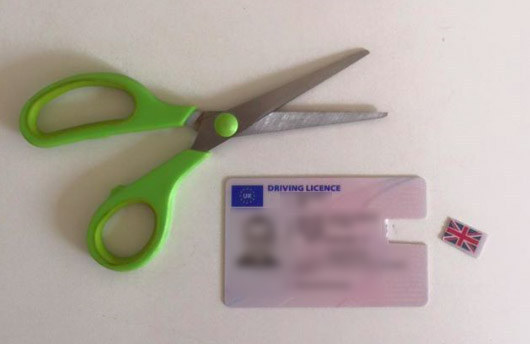 In fact, #The45 aren't very happy at all.
This man is so angry he might erect a Scottish flag in his garden in protest.
This person thinks it's "a sleekit way of brainwashing us".
#NotHappy
"There's a massive fucking Union Jack on it."
This man informed the DVLA he'd be covering up the union flag with "a nice wee Satire".
In fact the DVLA keep getting tweeted about it.
Quite a lot.
But there's nothing they can do.
Never fear though, #The45, because the "Bonny Badge Company" is selling these tiny saltire stickers to cover up the union flag on your licences.
So people can either buy some of those, or take Graeme Buchan's advice.