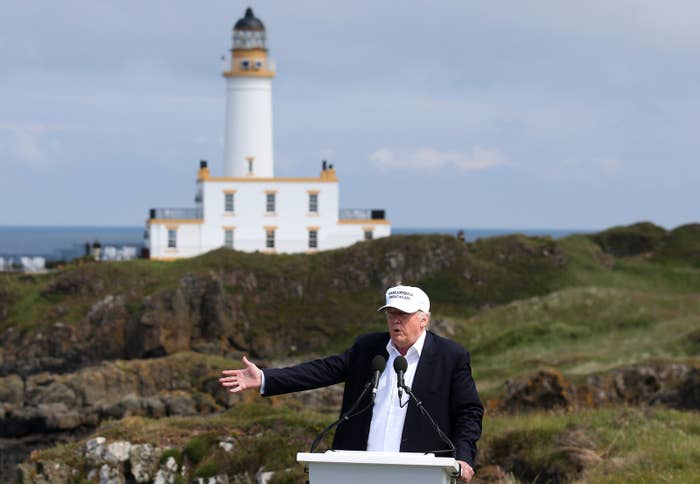 Donald Trump swore at his staff, boasted about destroying people's homes, and stuffed cash into a worker's pocket during a trip to Scotland in 2010, footage obtained by BuzzFeed News reveals.
In an episode of the short-lived Golf Channel show Donald Trump's Fabulous World of Golf, which the channel refused to release before the US election, Trump talked about getting rid of the "ugly" homes surrounding his golf course and told a member of staff to "use [his] fucking brain" or he'd be fired.
Only one episode of this show is available online: The clips below come from another, initially broadcast in December 2010. In the episode passed to BuzzFeed News, Trump visits his golf course in the north of Scotland as it begins its construction phase.
In this first clip, Trump is seen using abusive language to golf course landscaper Paul O'Connor.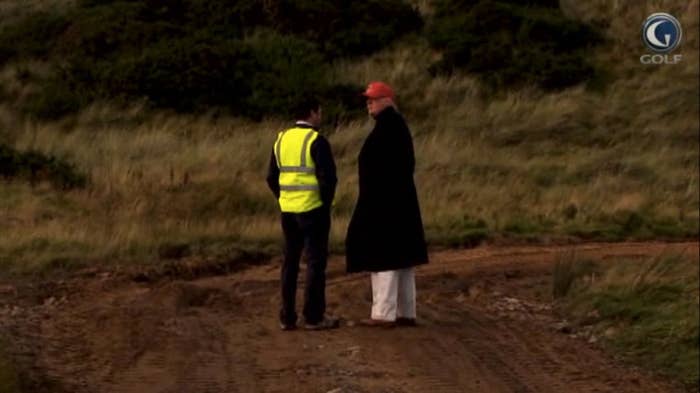 The now president-elect takes O'Connor to one side to strongly criticise his work performance. Trump says O'Connor is driving the rest of the team "fucking crazy" and "I don't know what the fuck the problem is." Trump adds that he'll have to "make a change" if O'Connor doesn't improve his behaviour, and later in the episode it is revealed Trump fired him.
Trump is also seen stuffing what appears to be a wad of cash into another staff member's pocket.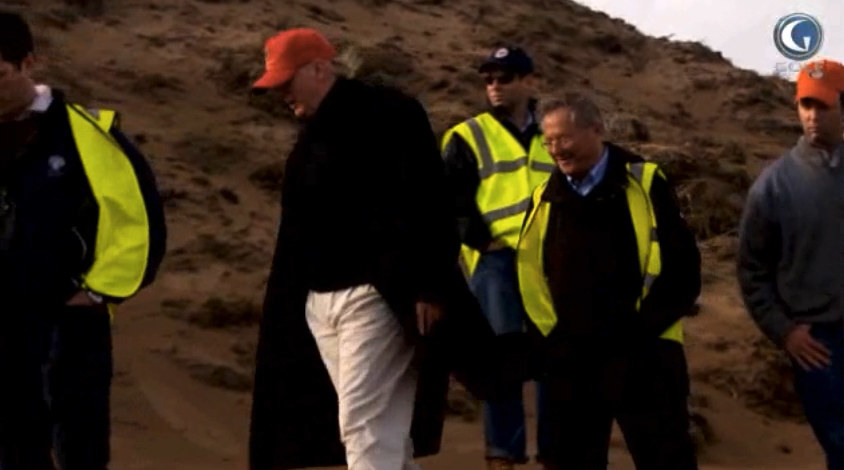 A crowd of staff near Trump and chief architect Martin Hawtree appear uncomfortable as Trump stuffs money into his coat pocket. "Put this in your pocket, that's for you guys, for you and for you know, your growth," says Trump. "For whoever you want, or for you, I don't give a shit. It can also be exclusively for you, alright?"
Trump boasts about getting rid of someone's home next to the course.
"I want to get rid of that house," says Trump, who is told that doing so could "create a bit of a stir". "Who cares? Who cares? You know what, who cares, it's our property, we can do what we want," replies Trump. "We're trying to build the greatest course in the world; this house is ugly."
Trump goes on to say they will "berm" the houses, a golfing term that means they will build mounds of earth around the house to block the view of it. "Nobody has a problem with it... I guess maybe the people that live in the houses have."
Later in the episode, Trump points at a house and says it's "going to be gone".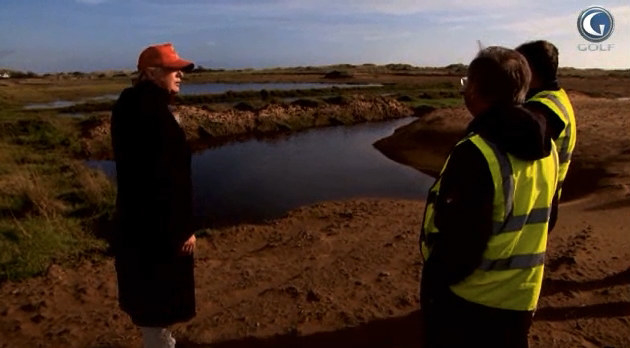 "That house is going to be gone because you're putting a big dune right there," says Trump. "This is fantastic."
The Trump Organization did not respond to a request for comment.