At some point in the past, Alex Salmond fed a Solero to a woman next to a lake on a sunny afternoon.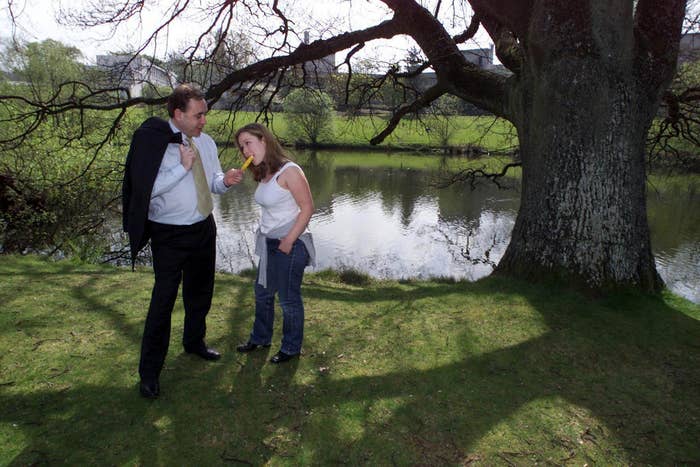 Years later, I stumbled across the image and was immediately captivated.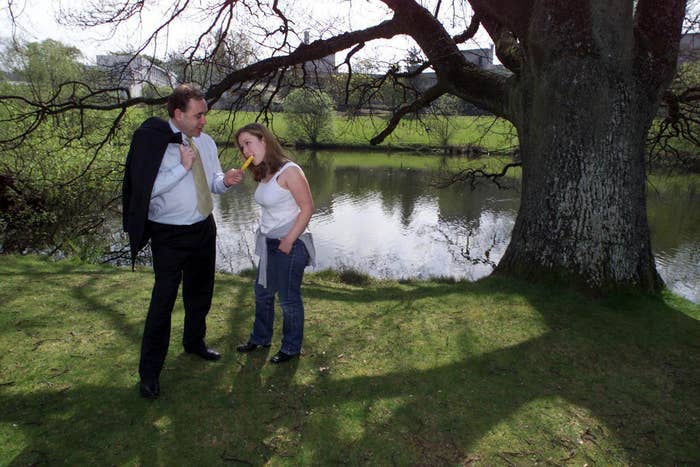 I had so many questions. Principally, why did Alex Salmond feed a Solero to a woman in what appeared to be the late 1990s?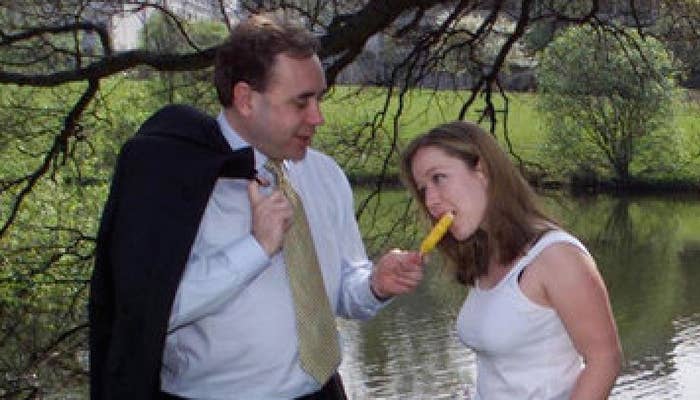 I had to find out more. I set out on a quest to find Alex Salmond's Solero Lady and ask her how this inexplicable scenario came to be.
This was all the information I had: Alex Salmond fed a fruit-based iced lollipop to a woman, and, having visited almost every Scottish student union in a previous life as a wastrel, I knew the feeding took place at Stirling University.
This is a rough estimated location.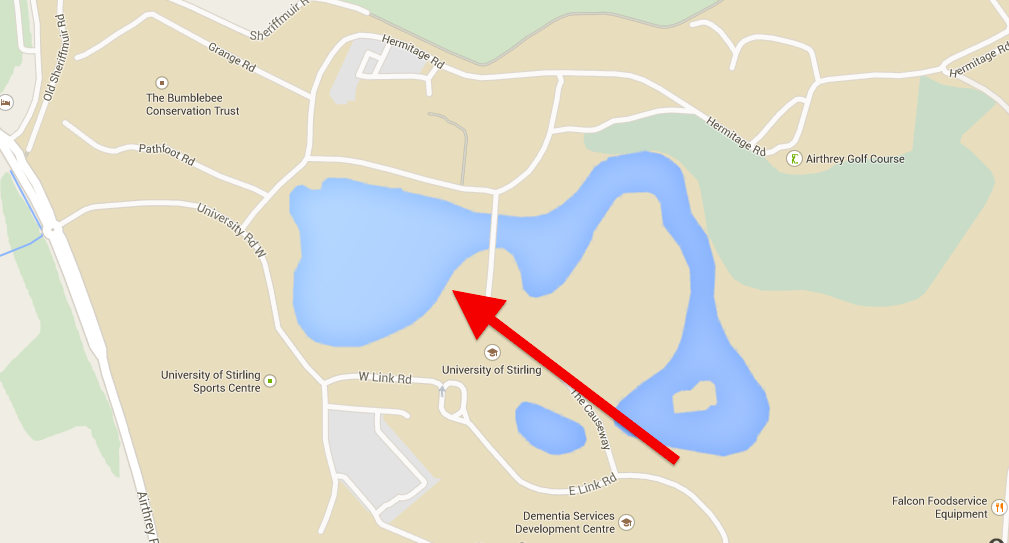 With this information as my starting point, I googled.



Nothing – I had to change my strategy.
I noticed there was a faint watermark on the photograph naming the photographer, Donald MacLeod. Could Donald help me?

I changed strategy again and enlisted the help of my colleagues.
Within 12 minutes, a Twitter user had succeeded where I had been failing for months.
The Daily Record named her as Kate Adamson, aged 17 in 1999. (Note: I am sceptical about it being a "chocolate lolly" – in the photo it is clearly fruit-based.)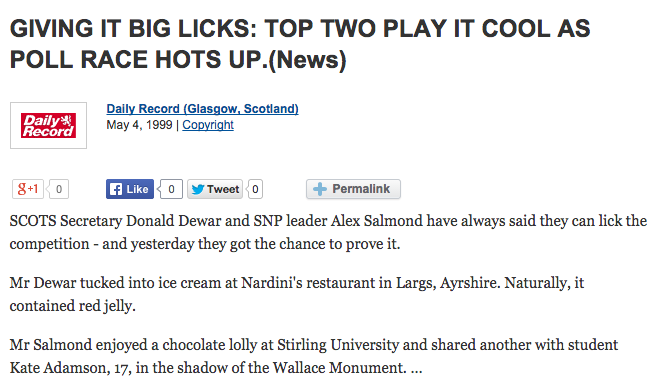 But this was a major breakthrough. Alex Salmond's Solero Lady was finally within my grasp.
I turned to Facebook and contacted every Kate Adamson I could find who could feasibly have been fed a Solero by Alex Salmond in Stirling in 1999.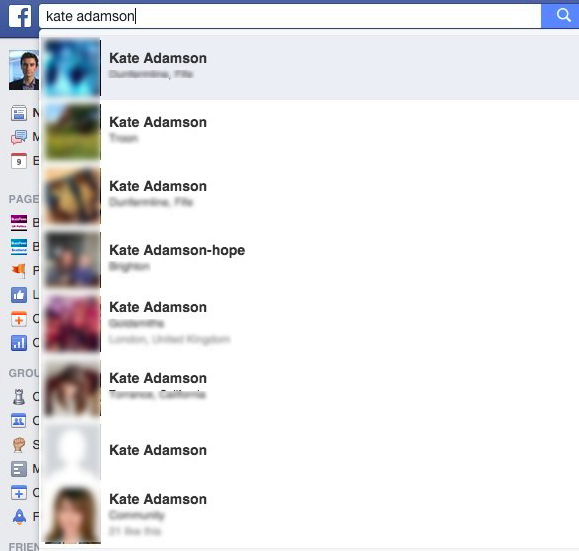 Only one Kate Adamson fitted the bill. I contacted her on Facebook, Twitter, and, finally, her work email. She replied with this.

Bollocks. I had to change strategy again.
I went back over my evidence and realised there was one more option available to me: Stirling University's alumni group. I asked if they knew a Kate Adamson who was at the university in 1999.

As far as I could tell, Alex Salmond's Solero Lady had disappeared off the face of the earth.
Utterly disheartened after one particularly long day of searching, I gave up and tried to forget about Alex Salmond's Solero Lady.
There she was again. The angel of my nightmares – Alex Salmond's Solero Lady.
I couldn't get her off my mind.
So now, for the sake of my sanity, I ask all of you – do you know Alex Salmond's Solero Lady?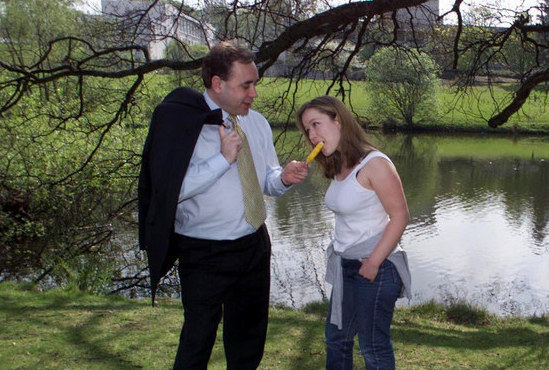 Please email me at jamie.ross@buzzfeed.com. Please.