The leader of UKIP Scotland, David Coburn, was trolled into silence during his Periscope commentary of Tuesday night's Scottish leaders' TV debate.
The controversial MEP got in a huff because he wasn't invited to the debate in Edinburgh. As debate preparations were taking place at the Assembly Rooms, rumours swirled around the hall that he had attempted to gatecrash the event but Coburn insisted to BuzzFeed News that he was just passing the hall on the way to have a Chinese meal on the same street.
Instead of gatecrashing, Coburn took to Periscope and attempted to livestream his thoughts to the nation, but the plans hit a snag when there was initially no sound.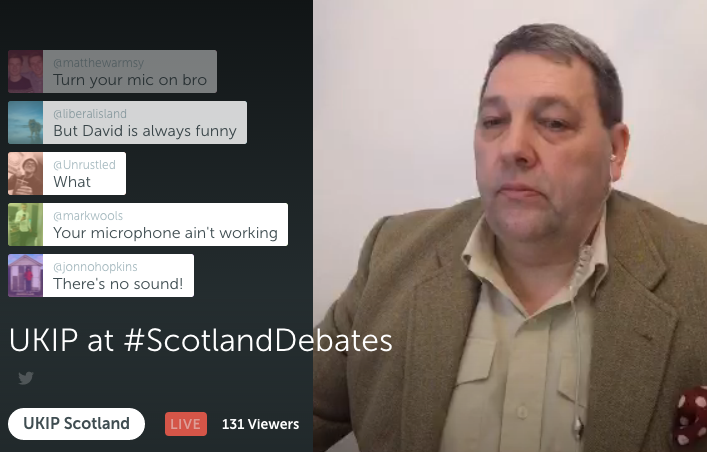 Then things got even worse when people started posting inappropriate comments to the bewildered MEP.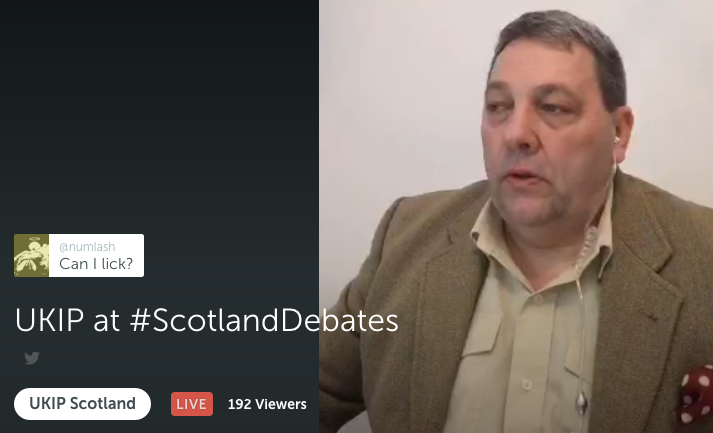 The vast majority of the initial broadcast was just Coburn in silence making exasperated faces like this.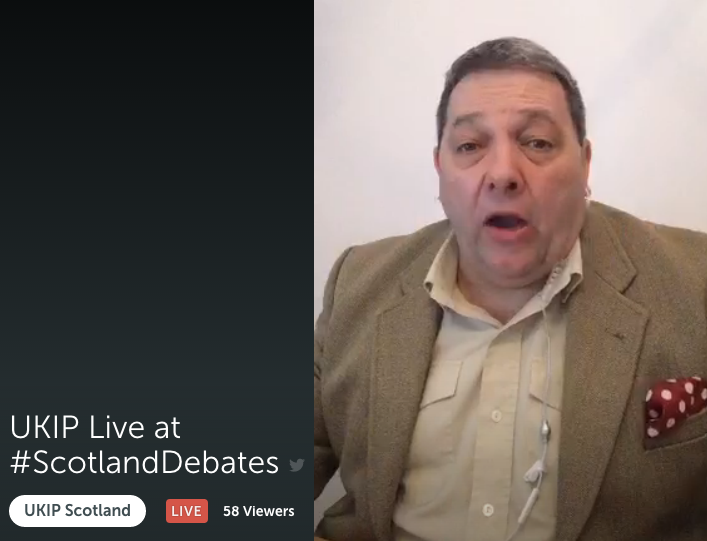 Then Coburn's team managed to fix the sound but people pretended they still couldn't hear him. At one point he asked if people could hear and someone replied "no".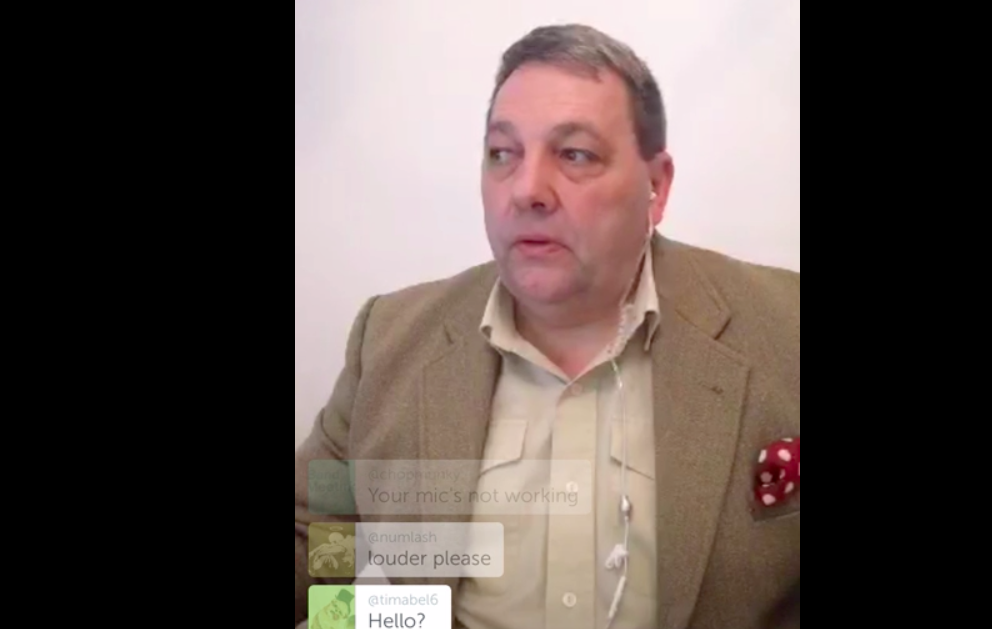 After the two-hour broadcast had finished, BuzzFeed News texted Coburn to ask what had gone wrong. He replied: "It got bent !!!! Up periscope ... they don't like it up 'em !!!! Dive...dive....dive !!!!".
He elaborated on Wednesday, saying he thought the broadcast went quite well. "I don't think it went too badly, it was quite funny actually," said Coburn. "I had my team running all over the place pulling wires and so on. We're not a technical bunch, but I've actually had former BBC producers on the phone saying they'll help out next time if we want them to.
"We'll definitely do it again, I got more publicity than the other lot. I got the point across, I was pretty sure it wasn't going to work first time anyway. I see [Scottish Greens co-convener] Patrick Harvie was on it today so where Coburn goes the others follow. I'm sure our glorious first minister will be at it soon."