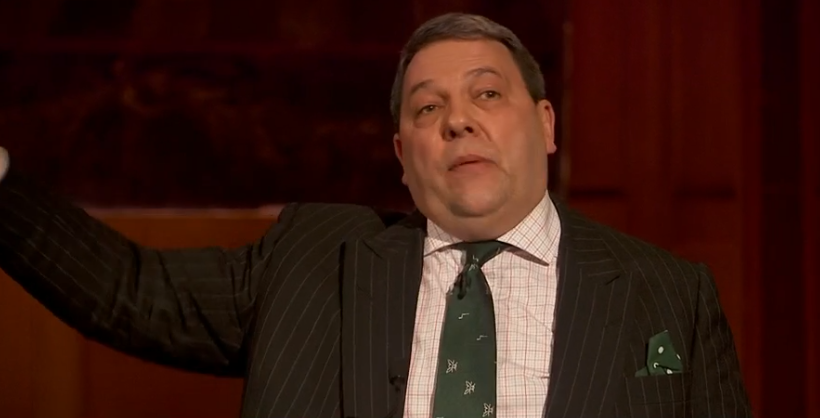 UKIP MEP David Coburn has been branded "absolutely disgusting" by Scotland's first minister Nicola Sturgeon.
At a BBC leaders debate in Aberdeen – which featured six Scottish party leaders – Coburn was repeatedly criticised for what Sturgeon called Coburn's "narrow-minded xenophobic attitude".
During the debate, Coburn was jeered by the crowd for criticising the the level of UK foreign aid – claiming that most of it goes to "dictators" – and the previous incident in which he compared SNP MSP Humza Yousaf to a convicted terrorist was raised by Sturgeon.
"It's absolutely, utterly disgusting," said Sturgeon. "This is the guy who compared one of my colleagues to a terrorist simply because he is a Muslim – it's a disgrace."
Sturgeon's comments were echoed by Jim Murphy, Scottish Labour leader, who said UKIP and Coburn made him "furious".
"Stop demonizing immigrants, stop demonizing people," Murphy told Coburn in an angry exchange. "Here we have it folks, the immigrants are to blame for everything – you make me furious."
The other panelists refused to shake Coburn's hand following the debate and he told BuzzFeed News he found it difficult to get a word in during the debate, and he felt he was treated unfairly.
"I would like to have had more of a say," said the MEP. "I think Sturgeon and Murphy had already had a fair crack of the whip, and that [Greens leader] Patrick Harvie was just way off base – what is it he believes in, Leninism, Maoism? I can't keep up."
He said he was not disheartened by the frosty reception he received, and will plug on.
"I'll keep going, we know people are always going to be trying to get at us," said Coburn. "I'll keep going like General Custer at the Battle of Little Bighorn."
The Times gave Coburn one star for his performance, but the Record and the Mail opted for zero.
Looks like there are no comments yet.
Be the first to comment!