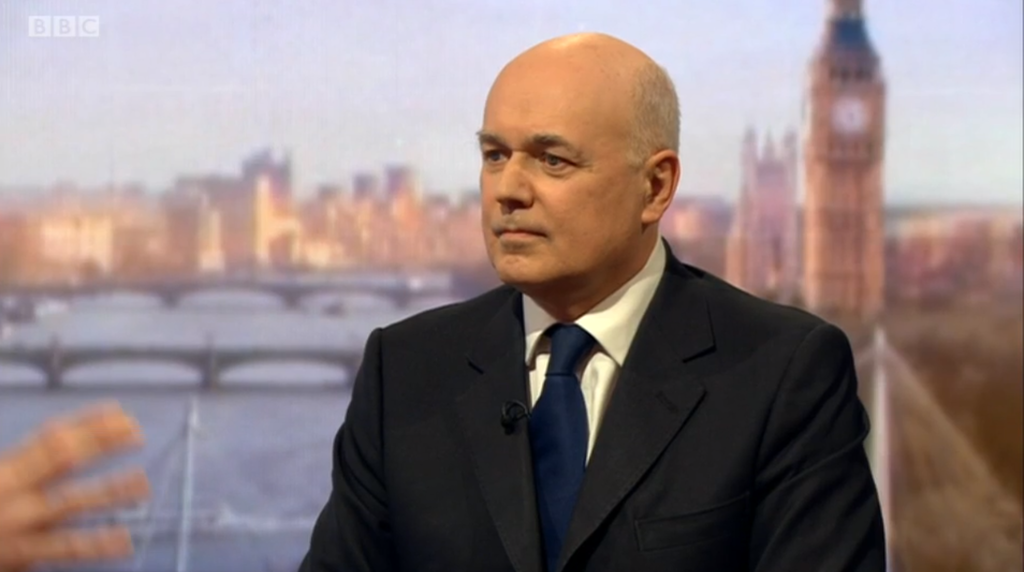 David Cameron has a "low opinion" of British people, work and pensions secretary Iain Duncan Smith has said.
In an attack on what he sees as the "pessimistic downsizing" message from those backing a Remain vote ahead of June's EU referendum, Duncan Smith said the prime minister's argument amounts to "we're too small, we're too little, we're too inconsequential".
Duncan Smith is one of six of Cameron's cabinet ministers who will campaign for a Leave vote in 23 June's referendum on European Union membership.
Speaking on The Andrew Marr Show on Sunday morning, Duncan Smith said: "Britain is a phenomenal country, the fifth-largest in the world. It has stood alone and fought for freedom, it has traded, it has been a global trader, it can yet again be a global trader."
"Why would we have such a low opinion of the British people that we go out and talk about leaping into the dark, we talk about profound shocks, we talk about them not being capable, that we're too small?
"I have a different view: My view is Britain is a great country, the people here are inventive, innovative, and they will find a way with us to actually have a real deal that gives Britain access to the world and access to Europe."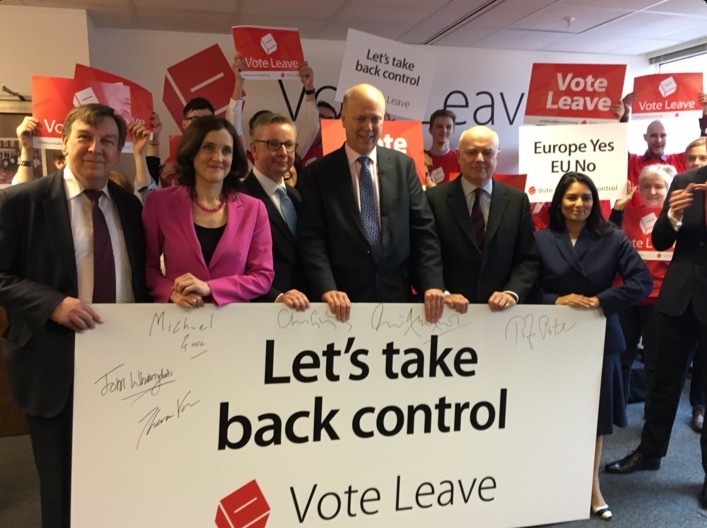 Last week Cameron warned Boris Johnson against joining the Leave side of the referendum debate, saying it would be "a leap in the dark". On Friday, George Osborne warned that the UK leaving the EU would cause a "profound economic shock".
Duncan Smith said those arguments were "pessimistic downsizing of Britain's aspect" and he plans to offer an optimistic vision of what the UK could be like outside of the EU.
"The In campaign's whole strategy seems to be about 'Ooh it's terrible, hang on to nurse for fear of something worse,'" he continued. "It's been about saying basically we're too small, we're too little, we're too inconsequential, we can't do what we want. I don't know why anyone would want to run a country like this.
"This country is the greatest on Earth; not because it's the biggest and it's the strongest, but because it has the most brilliant people. It's the free market designed by a Scotsman. I'm a Scot and I have to say I'm proud of being British and Scots and being able to trade with the rest of the world."