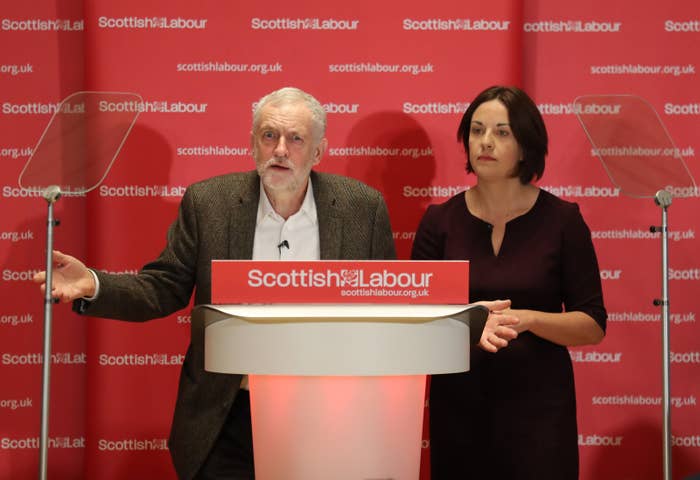 Labour leader Jeremy Corbyn has delivered a blow to Nicola Sturgeon's plan to keep Scotland in the European single market when the rest of the UK leaves by saying that exiting the market must be "a UK-wide decision".
Scotland's first minister has threatened to hold another independence referendum should the UK government ignore her plea to find a way to retain Scotland's membership of the European trading bloc.
However, at a Scottish Labour event in Glasgow on Friday morning, Corbyn said he will not support a special Scottish deal when it comes to single market membership and will instead argue for "market access" for the whole of the UK.
Asked by BuzzFeed News if he thinks Scotland remaining a member of the single market was possible, Corbyn said: "I think the question of single market access is and has to be a UK decision.
"We are determined to make sure there is market access to Europe where 50% of UK-wide trade is with Europe, it varies from region to region. In the northeast of England, for example, the manufacturing industry is heavily dependent on Europe, as are a lot of industries across Scotland. It has to be a UK-wide decision and we will be pushing very hard for that."
The Labour leader was also damning of the SNP government in Scotland, saying it had more in common with the Conservatives than with Labour, and warned that a fresh push for Scottish independence would lead to "turbo-charged austerity".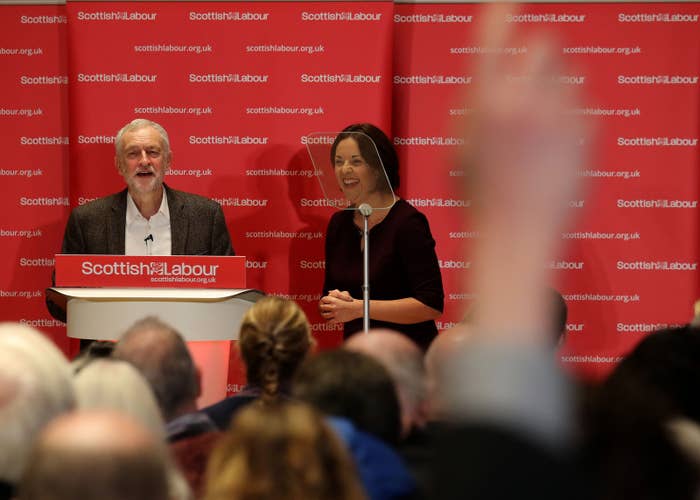 "I know that many Scots believe that the best pathway to redress the current situation is via independence," said the Labour leader. "Perhaps this isn't surprising when problems of unemployment, industrial decline, and exploitation seem so persistent.
"Yet these are exactly the issues of the north of England, the Midlands and other English regions," he said, adding that supporting independence "ignores the reality" of political and business power being controlled by "the establishment" in both England and Scotland.
Moments after Corbyn had said these lines, Scotland's first minister tweeted that what he was saying was "rubbish" and blamed Corbyn's leadership for allowing the Conservatives to pursue a so-called hard Brexit.
When told about Sturgeon's response on Twitter, Corbyn said she had failed to answer how an independent Scotland would deal with a £15 billion deficit if it didn't increase taxes or cut public services.
"She needs to answer the question of the levels of austerity that would be necessary with the fall in tax income and the continuing austerity imposed of Scottish local government," said Corbyn.

During the question and answer session with the media, Corbyn also confirmed he would be instructing Labour MPs to vote for the triggering of Article 50 – formally beginning the Brexit process – regardless of how their constituents voted.
"We've made it clear that the referendum result must be respected, it was a UK-wide referendum," said the Labour leader. "We won't block Article 50, because we have to respect the result of the referendum.
"But we will also use the opportunity of the initial bill to implement Article 50 and the Great Repeal Act to put forward the case for access to European markets, social justice across Britain, and greater democracy across our society."
He added: "Labour MPs are being asked to respect the result of the referendum, however difficult they might find that in different place and different circumstances."