Tesco has caused upset among Scottish nationalists after the supermarket admitted it had removed the Scotland flag from fruit packaging after English complaints.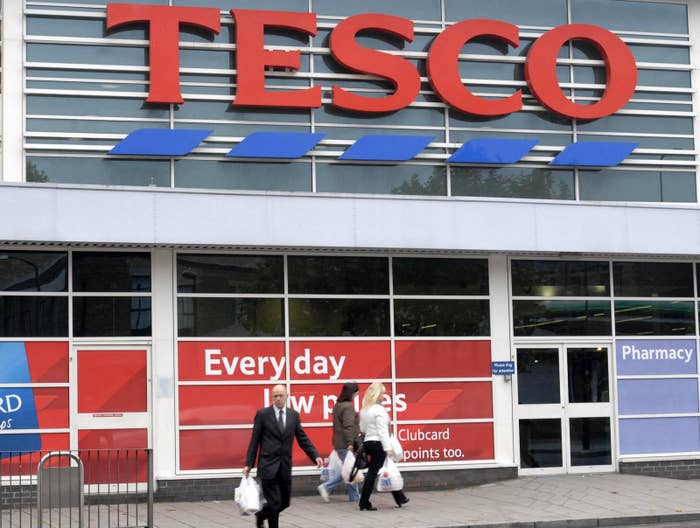 Pro-independence voter Eileen Brown tweeted Tesco to ask why the saltire had gone missing from her raspberries, and she suspected anti-Scottish racism.
After a few hours, Tesco offered this surprising explanation over the space of five tweets.
The Scottish flag has disappeared, it explained, because people in England were unhappy about it.
It has instead been replaced by the union flag, which isn't much consolation for pro-independence Scots.
Although the packaging still does say if the fruit came from Scotland or elsewhere.
Satisfied that it had sorted the problem, the Tesco account concluded its chain of tweets.
But that was to underestimate the tenacity of Scottish nationalists on Twitter, who suggested a counter-complaint campaign.
This Yes voter wanted to complain about the use of the union flag as it allegedly represents "xenophobia and genocide".
This woman condemned the actions as "shocking".
While this man, who said he was a Tesco shareholder, placed pressure on the company to reverse its decision.
Morag Kerr was unhappy with Tesco's actions.
And this man described it as a farce.
This guy wants to be sure he's buying Norfolk carrots.
And this one will only accept the finest Scottish mangos.
All things considered, it was another fascinating evening on Scottish Twitter.
UPDATE
BuzzFeed News asked Scotland's first minister Nicola Sturgeon what her response to the Tesco strawberry incident was at her monthly press conference in Edinburgh on Tuesday.
"I've been standing here thinking I can't believe I've got through this with no one asking about flags on punnets of strawberries," the first minister said. "You can tell it's August, with everything else that's going on in the world I'm being asked about flags on punnets of strawberries.
"I am very proud of the saltire, and I tend not to make my purchasing decisions in Tesco on the basis of the flags on the packaging. Of course there's a serious point here in terms of origin of produce, and the saltire on Scotland-produced goods is an important marketing tool for us.
"Perhaps we should reflect and wonder what the response may be if this story was in reverse – if the Union Jack was being removed from packaging because of complaints in Scotland. Hopefully, in whatever way this happens, common sense and prevail and we can all be happy."
The first minister concluded: "Strawberries from Scotland are just the best strawberries, that's why we should eat them – not because of the flag that happens to be on their packaging."