During their weekly Prime Minister's Questions exchange, Cameron ridiculed the Labour leader for comments he'd made over the past week on trade unions and the Falkland Islands, and for visiting two refugee camps in northern France.
Corbyn visited the camps last weekend, where he met refugees and called on the UK government to do more to help children living in "fetid" conditions.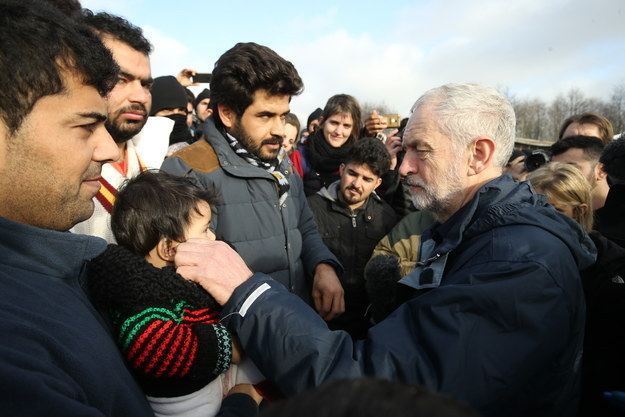 In the House of Commons, Cameron said of the Labour leadership: "Look at their record over the past week. They met with the unions and gave them flying pickets, they met with the Argentinians and gave them the Falkland Islands, they met with a bunch of migrants in Calais and said they could all come to Britain. The only people they never stand up with are the British people and hard-working taxpayers."
The "bunch of migrants" comment sparked immediate anger in the Commons, with Labour MP Yvette Cooper calling on the speaker to make Cameron apologise.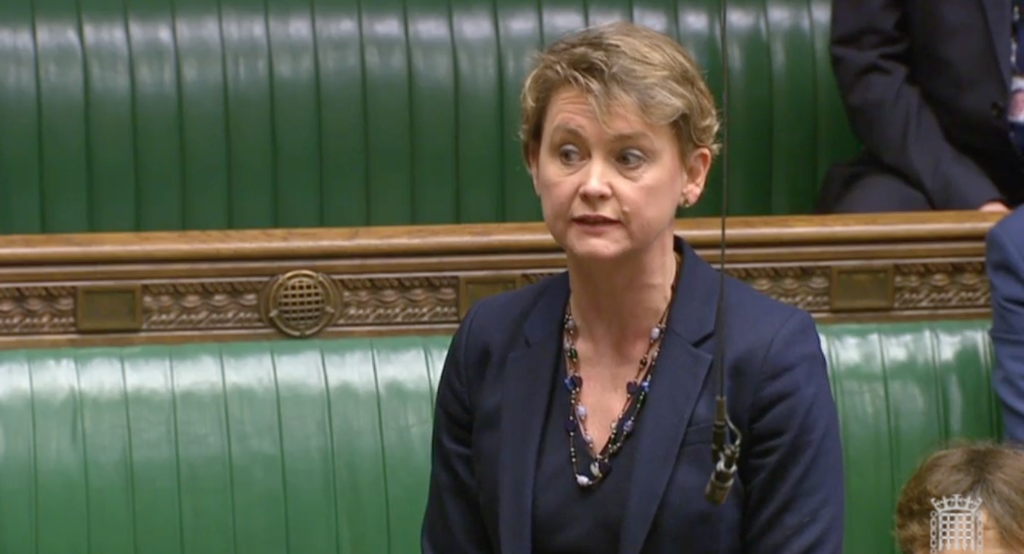 Noting that Wednesday is Holocaust Memorial Day, Cooper said: "In that light, does [the Speaker] think it was inappropriate for the prime minister to use language referring to the refugee crisis in Europe and talk about 'a bunch of migrants'?
"Does he think it would be appropriate for the house to ask the prime minister to withdraw that language and to use much more statesmanlike language on the need to build a cross-party consensus on such a complex and sensitive issue?"
The Speaker replied that the comment was "not unparliamentary" and said he was "not entitled" to force the prime minister to apologise for his language.
Labour MPs tweeted their anger from the chamber, with Chuka Umunna describing Cameron's comments as "shameful".
Shadow Scotland secretary Ian Murray said the prime minister was "dispassionate".
"So much for compassionate conservatism," wrote Jonathan Ashworth.
After PMQs, Cameron's spokesperson fended off claims that the "bunch of migrants" phrase was offensive. "You describe it as a pejorative phrase," the spokesperson told journalists. "The prime minister thinks the key thing here is getting the policies right. I think that's what the people of Britain are really concerned about."
A spokesperson for Corbyn said: "I think it identifies a kind of attitude. The people we saw in Calais and Dunkirk at the weekend – families, kids, babies – I don't think it's right to refer them as a bunch of refugees."