British politicians are reacting with disbelief at Donald Trump's shock victory over Hillary Clinton in the US presidential election.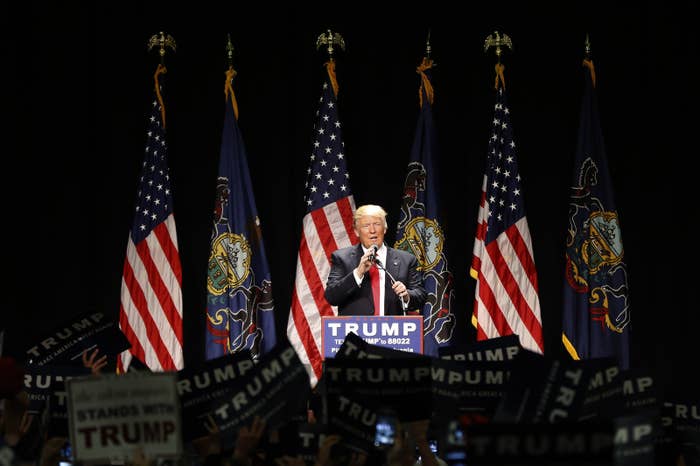 The Republican candidate is an almost universally unpopular figure among members of the UK parliament, with only a handful having offered their support to him before he pulled off his victory in the early hours of Wednesday morning.
As Trump's win became clear over the course of the night in the UK, Westminster MPs tweeted about their confusion, anger, and fear about what happens over the next four years of Trump's presidency.
Concern was expressed across the political spectrum. Liberal Democrat MP Tom Brake said that after the Brexit vote in June, Trump's victory feels like "the end of the world".
One Conservative MP described the victory as the United States' "Brexit moment".
Nadine Dorries MP had a simple message for her followers.
Sarah Wollaston said it would be a "different world" under Trump.
Labour MPs also expressed their concern. Mike Gapes said it was "much worse" than the Brexit vote.
Jamie Reed described Trump as a "racist, sexist, misogynistic billionaire".
David Lammy said 2016 has been a "dark year" and he believes things will get worse under Trump.
Jonathan Reynolds said the future is now "deeply uncertain".
Former Labour leadership challenger Owen Smith said the result was a "disaster".
Paula Sherriff reacted with disbelief as the result became clear.
Labour's John Woodcock said the result was "terrifying" and that foreign-policy experts he knows don't know if they can work with Trump.
While Labour's Jess Phillips said she will reassure her children in the morning that "things get better".
Stewart McDonald from the Scottish National Party said the next four years will have a huge impact on LGBT Americans.
The SNP's Ian Blackford said the world had become "a dangerous place" as a result of the vote.
Stuart Donaldson, another SNP MP, noted that Trump is the first "orange president" of the US.
And Callum McCaig MP said he was frightened by the result.