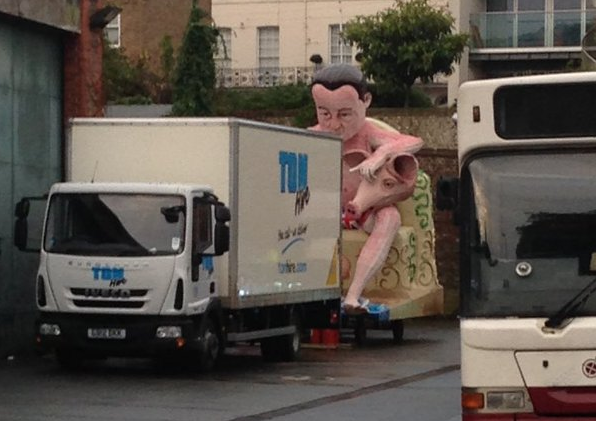 An enormous effigy of David Cameron holding a pig's head is due to be burned on Thursday to celebrate Guy Fawkes Night.
The effigy, which references the dubious story published last month that claimed the prime minister put "a private part of his anatomy" into a dead pig's mouth while he was a student, has been created for the bonfire night celebrations in Lewes, Sussex.
The effigy also features a small fox climbing up Cameron's leg while he sits on some kind of golden throne in union flag underpants.
Lewes has a long history of burning controversial effigies: Last year a model of former first minister of Scotland Alex Salmond was "detonated", to the outrage of some SNP supporters.
Enjoy your night, Lewes residents.