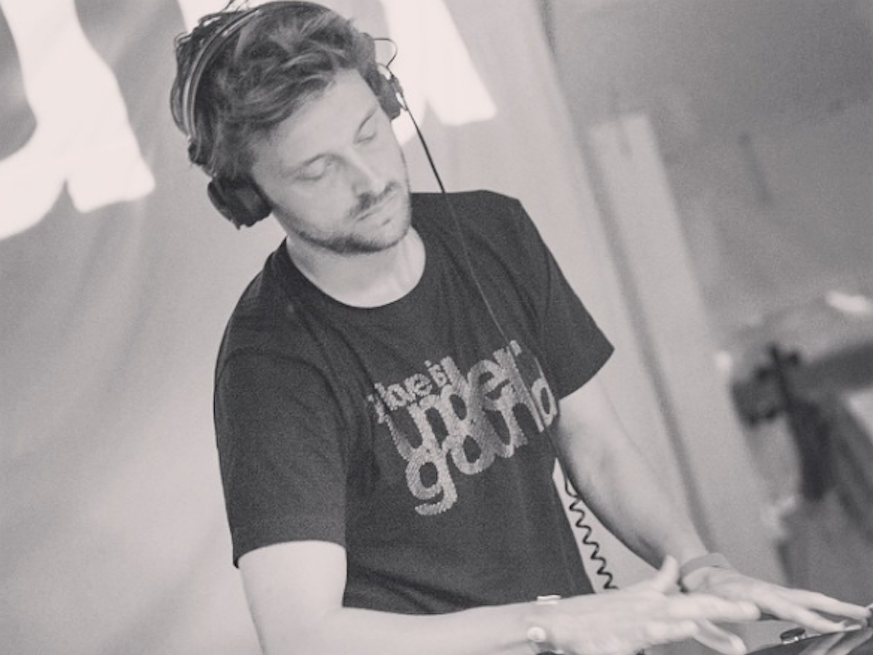 A music agency has been forced to apologise after one of its employees threatened to bite a club promoter because his client's show was cancelled over "ridiculous demands" for a five-star hotel with a sauna.
DJ Jeremy Underground was due to launch the Absrakt club night in Edinburgh on Friday but, according to organisers, the DJ's agent made a series of increasingly expensive demands for accommodation, which ended up with them wasting £1,000 on unused hotel rooms.
According to a post on Absrakt's Facebook page, Underground's agent initially requested one night at a four-star hotel in Edinburgh but, after a non-refundable booking was made by the promoters, upgraded the request to three nights in a five-star hotel "with a sauna and a gym".
Having lost £150 on the first booking, the promoter booked three nights at another Edinburgh hotel for a total cost of £790. However, the promoter then said Jeremy Underground would only stay at the Sheraton Grand – at a cost of £614 a night – but that the artist would pay for two of the three nights himself.
Instead of spending a total of £1,500 on hotels, the promoters informed Jeremy Underground's agent that they would cancel the event, telling him: "We've agreed that this is simply not worthwhile and that it's best we just cut our losses.
"I find this so disappointing. It's against everything the underground scene / house music is meant to stand for and is exactly the type of behaviour that is making so many promoters stop promoting parties – especially in small cities like Edinburgh where we do it because of our passion for the music and not to make money."

However, Abstrakt's cancellation of the event provoked a furious reaction from the agent, named as Lionel Marciano from the Real Tone Agency, who threatened to "bite" and "fuck" the promoters of the cancelled show.
One message read: "You are fucking us! I am going to bite you! I swear I am going to put all my energy on you. I am telling you! You have no idea!!! I am on your case. I am telling you I am on your case."
Another read: "I consider you as fucker now. You [owe] the artist this money. I will let everyone know. I am going to bite you. And believe me you are going to loose [sic] some blood!"
A final text message said: "You want to fuck us? I am on your case. Make the payment ASAP. I'm going to fuck you man."
Abstrakt's Facebook post with screengrabs of the messages, which has since been shared over 1,000 times, described the texts as "threats of a physically intimidating nature" and claimed the organisers had fully intended to pay Jeremy Underground's fee until the agent had sent the threatening messages.
"Having paid the full booking fee and 50% artist fee on time, as well as very expensive travel costs, we always planned to pay the remaining 50% artist fee until we received the threatening messages demanding such payment," said the post.

In a since-deleted Facebook post, Jeremy Underground apologised on behalf of both himself and his agent for the threatening messages, saying he was "gonna have a good talk" with the agent, and that "these insults and threats are super wrong".
He explained: "Three nights in Edinburgh, I want a nice hotel with a cool gym and a spa, because it's raining outside, and I wanna relax during those two weeks filled with 7 gigs. Because I love the gym and a good sauna, yes."
The DJ went on to say he had offered to pay for all three nights in the Sheraton himself after he realised it was more expensive than he had originally imagined, but that the promoters refused, provoking the messages from his agent.
"My agent got a bit angry," he admitted. "And yes things got out of control. I know he already apologised to the promoters. I apologise on behalf of him as well. I understand the anger – and I'm the first one in this whole situation to feel fucked – but insults are never a good choice."
He added: "Now, just a reminder that I've been touring non-stop since 2010. What if one of you were traveling abroad every weekend. Wouldn't you wanna stay in nice hotels after seven years?"
The Real Tone Agency also posted a response on Facebook in which it apologised but also accused Abstrakt of using the agent's messages as a "fake pretext" for cancelling the show to save money.
"It was very frustrating to know that the promoters at Abstrakt did not pay the full balance of the show, which is due ahead of time, just hours before the artist's departure. We typically do not let it even get to this point," wrote the agency.
"We offered to amend these issues with the hotel and move forward, but it seemed they had another agenda in canceling. This is in fact a breach in agreement — they left us with no 'real' reason as to cancelation.
"With all that being said, the words used on our end were not justified and for that, we apologise. They do not represent us or artists well — our apologies have since been sent to the promoter as well and we are hoping to move on from this."
UPDATE
In a new Facebook Post, Abstrakt said the agency has refunded all fees and Underground will now play Friday's show for free. Thy have also called on people to stop making threats towards Underground since their original post went viral.
"We'd like to state publicly that Jeremy Underground has reached out to us and apologised for the actions of his agent and what seems to have been a mix up on behalf of the agency with regards to the hotel bookings," said the post. "We have also received an apology from the RT Agency."
They added: "We've stood up for what we believe in, made our point and would now like to move on and put all our focus back into creating great parties. We're also pretty sick of making 'announcements'."