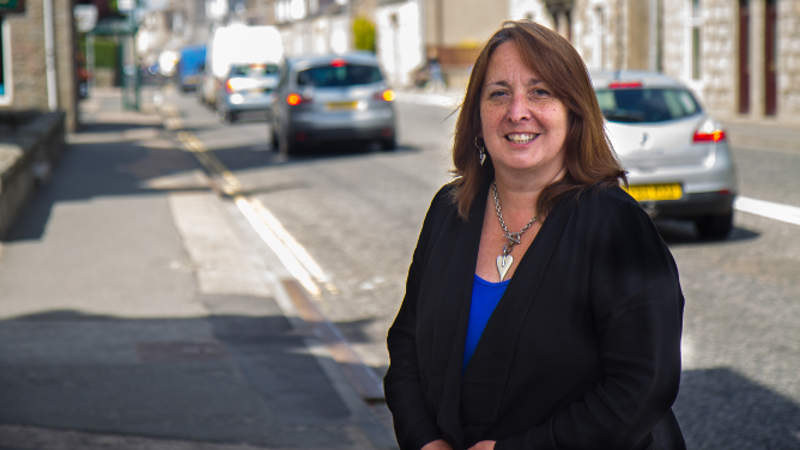 Alex Salmond is facing humiliation at the general election, according to the Liberal Democrat candidate standing against him.
On Sunday, Salmond confirmed he will stand as an MP in the Aberdeenshire constituency of Gordon, in a bid to return to Westminster.
But his opponent, Christine Jardine, told BuzzFeed News that the former SNP leader is disliked in the area, and that the people of Gordon, who voted No in the referendum, will balk at the prospect of "just another SNP MP banging the drum for independence".
"I know we can win the election, in fact we will win the election," said Jardine. "I know from going out and talking to people that the SNP is unpopular. They're past their peak in the northeast and they're on the way down.
"Alex Salmond isn't well liked around here either. He was the leader of an SNP government which has shortchanged the people of Aberdeenshire in each of the seven years they've been in power – they won't forget that."
The Gordon seat has been held by the Lib Dems since 1983. But current MP Malcolm Bruce is retiring at the next election, and Jardine, his replacement, faces a challenge to hold on to it.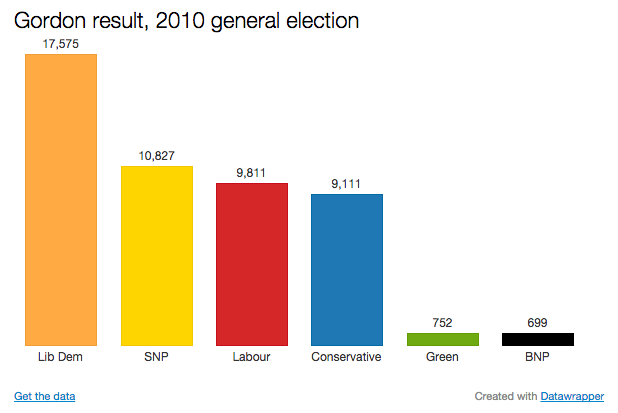 Following Salmond's announcement, Ladbrokes described him as a "red-hot favourite" to win, putting him at seemingly insurmountable odds of 1/7. But Jardine, on odds of 5/1, thinks the smart money is on her.
"I don't know how the bookies have come to those odds," she said. "If they were out on the ground talking to people in Gordon they would change those odds quite significantly."
Her unwavering confidence in victory – at one point she corrected BuzzFeed News for saying "if you win..." instead "when you win..." – has been boosted by the results of the referendum.
Aberdeenshire strongly rejected independence with a No vote of 60%. Jardine believes this is proof that the voters of Gordon will not be wooed by the campaign of the former first minister.
"I've had a lot of people from Conservatives and Labour contact me who said they will give me their support," she said. "It's possible that Alex Salmond standing against me could even boost my campaign. The people of Gordon have said No quite resoundingly – they don't want independence. They won't take kindly to being asked to go through it again."
Jardine thinks Salmond's government failed Aberdeenshire on "every single devolved issue" during his time as first minister, and that he has no interest in representing the people of Gordon.
She said: "My message to the people of Gordon is: Vote for the person who will speak up for you, not the person who had seven years to do it and didn't."
"My message to Alex Salmond is: Bring it on."
An SNP spokesman replied:
The Liberal Democrats said something similar before the 2007 election when people in Gordon elected Alex Salmond as local MSP. That, of course, was before the Liberals' disastrous coalition with the Tories and so it is probably unwise for Christine Jardine to take the support of local people for granted.