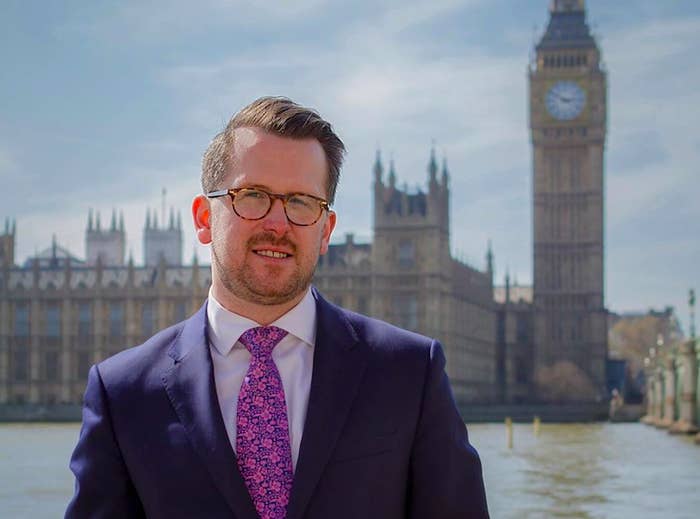 A New York hotel has apologised to a gay member of the UK parliament after a receptionist questioned why he would want to share a bed with his partner.
Stewart McDonald, the SNP MP for Glasgow South, said the receptionist at the Hotel Pennsylvania in Manhattan appeared "uncomfortable" with the idea of two men sharing a bed when he and his partner were checking in to a room.
McDonald told Pink News that, when checking in to the hotel at the end of a holiday to the United States, he and his partner were asked: "Really? Both of you in the same bed?"
The Glasgow South MP added: "I told [the receptionist] Gordon was my partner and he then just stood and stared at us for a few seconds, before proceeding to check us in. He was clearly baffled and uncomfortable with the idea of two men, who are in a relationship, sharing a bed."
Speaking to BuzzFeed News, McDonald said he had a meeting with the hotel's guest services one day after complaining about the receptionist's behaviour on Twitter.
McDonald said the management's response to the incident was "very fair", adding: "I had a meeting with the guest services manager, who very sincerely apologised and talked me through how he is going to ensure it doesn't happen again by initiating some training amongst all staff."

However, the Glasgow South MP added: "Same-sex couples just shouldn't have to go through this sort of stuff in 2016."
Hotel Pennsylvania had not responded to a request for a comment by the time of publication.