The Scottish parliament officially stopped work on Wednesday so the parties can get out and start six weeks of campaigning ahead of May's election.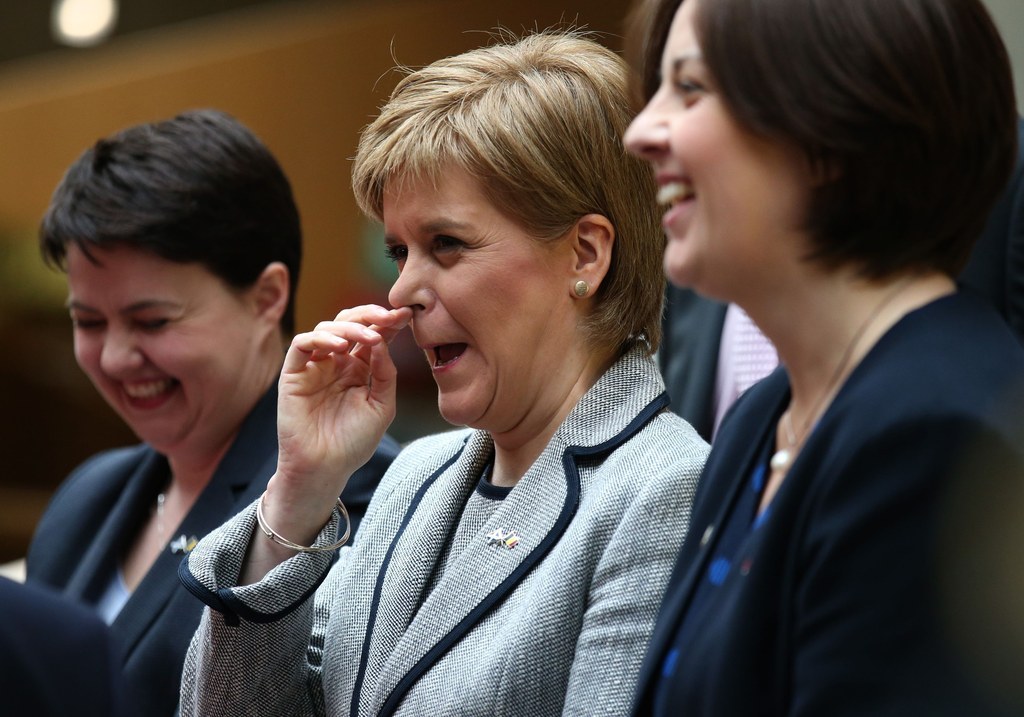 The three main parties – the SNP, Labour, and the Conservatives – immediately hit the streets of Edinburgh to launch their campaigns on Wednesday afternoon, thrusting dozens of leaflets into the hands of a grateful public.
BuzzFeed News schlepped across the city to all three events to ask how each camp was bearing up as they embarked on an election campaign expected to end in a big win for the SNP, while the battle for second place is hotting up.
The first stop was Edinburgh's Dynamic Earth natural history museum at 1:30pm, where SNP leader Nicola Sturgeon spoke to her candidates.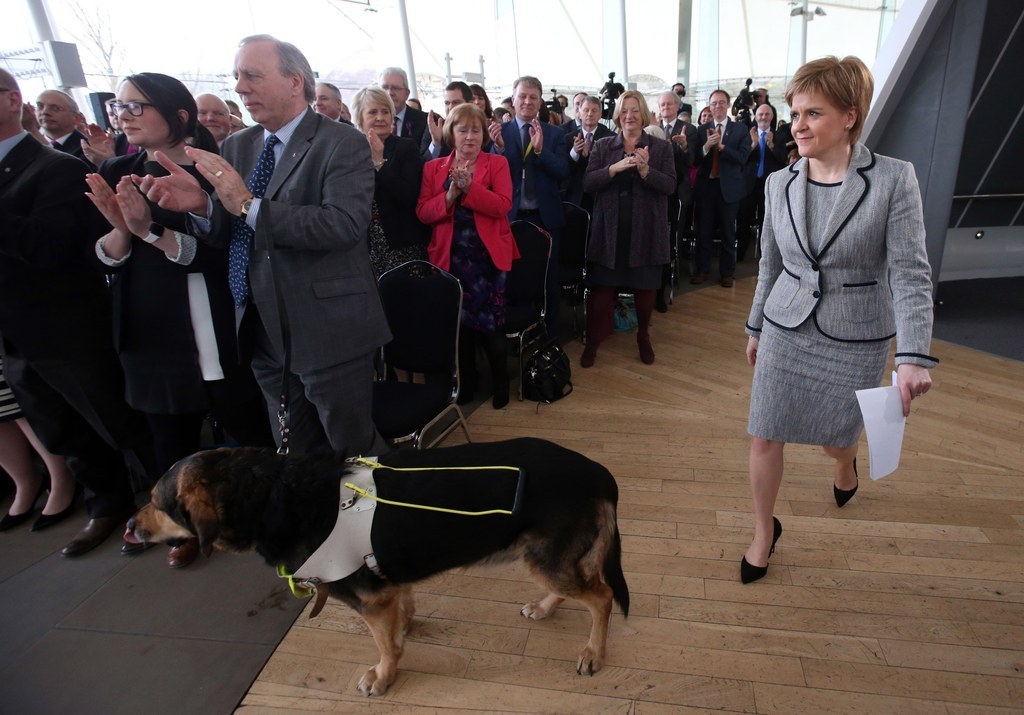 Sturgeon didn't arrive until about quarter past two by which point BuzzFeed News had gone to track down Scottish Conservative leader Ruth Davidson. Instead, we interrupted transport minister Derek Mackay as he enjoyed the complimentary coffee and scones and asked him to assess his party's chances.
BF: What's your optimism rating on a scale of one to ten?
DM: Eight.
BF: What's wrong with the other two?
DM: I always have to leave a bit of space for improvement.
BF: Fair enough. Can you give me a seat prediction?
DM: Off the record?
BF: No.
DM: Then no fewer than we've got at the moment.
BF: Can you sum up your party message in one sentence?
DM: Elect Nicola Sturgeon for first minister.
BF: Solid. What's the best thing about campaigning?
DM: Getting out in the local area, meeting the local people, absolutely love it, looking forward to the next six weeks.
BF: The worst bit?
DM: Um, it's quite hard work, quite tiring day after day, quite a slog, yeah, quite tiring.
BF: What's your best piece of campaigning advice?
DM: Stay positive. Show good leadership.
BF: Can you send a message to your opponents?
DM: Let's have a good fair fight and let the best candidate win.
BF: Tremendous.
Next stop was Davidson, who rejected the glitz and glamour of natural history museums and launched her campaign on Princes Street in the shadow of Edinburgh Castle.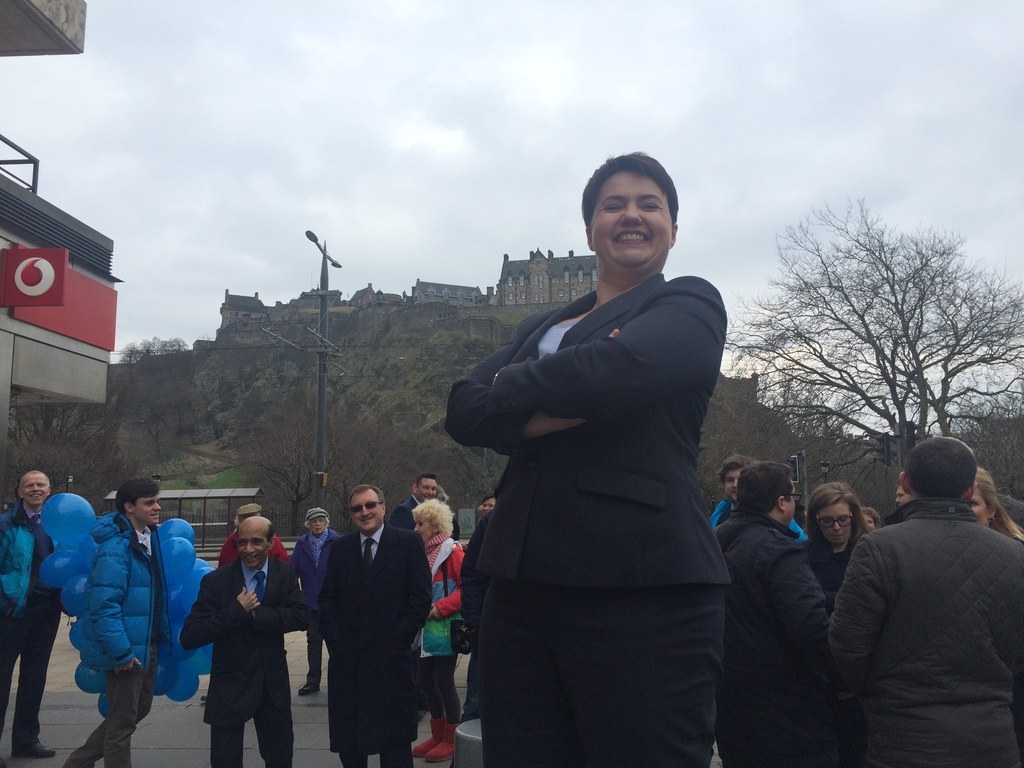 A crowd of around 50 supporters – and one woman in a wheelchair who muttered "Conservative bastards" under her breath – listened to Davidson as she made her pitch to become the official opposition leader in the Scottish parliament.
BF: What's your optimism rating out of ten?
RD: Ten. TEN.
BF: That's more than the SNP, impressive. Can you give me a seat prediction?
RD: No, but I think it will be more than we've ever had before.
BF: Sum up your message in one sentence.
RD: We will be the proper opposition our country needs, leading from the front in areas of taxation – you should keep more of your money – making sure that the government focuses on what matters and not dragging us back to a second independence campaign.

BF: That's quite a long sentence.
RD: It's a very long sentence but there were clauses in there.

BF: What's the best thing about election campaigns?
RD: All of it, I absolutely love election campaigns. I love meeting people, I love getting out talking about politics. If you don't enjoy going round the country talking about politics then don't be a politician because it's brilliant.
BF: What's the worst thing? There must be a bad thing.
RD: No sleep and not seeing my partner very much.
BF: If you were to give some advice for a good campaign, what's the best advice?
RD: Well, I'm going to endeavour to catnap. I've never done it before but I'm going to try to catnap going to and from event. We'll see if it works.
BF: What's your message to your opponents?
RD: Opponents, em...let's conduct this debate in the manner which it should occur, and watch out 'cos the Tories are coming.
Finally, we went over to southwest Edinburgh where Scottish Labour's Kezia Dugdale launched her campaign on a street corner.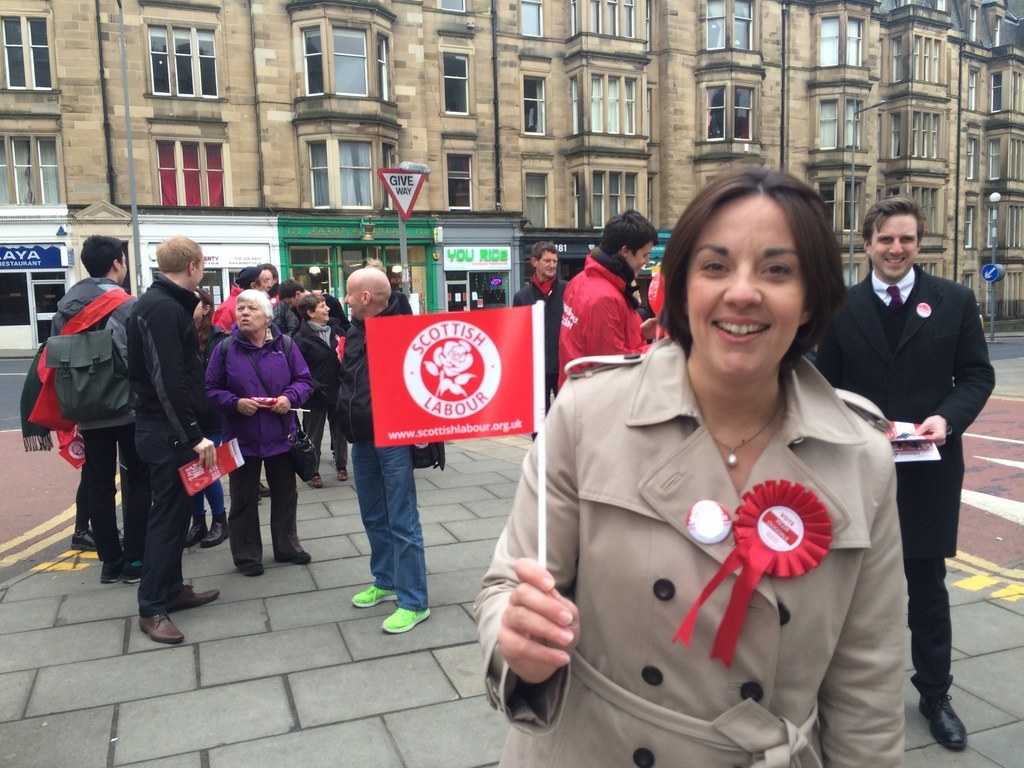 The party, expected to have a tough campaign, may have been alarmed to see the cafe where they asked journalists to meet outside had huge signs saying "closed for refurbishment" in the windows. But Dugdale skillfully avoided being photographed next to them, instead being snapped next to a child holding a "kids not cuts" poster. She told us:
BF: Can you give me your optimism rating between one and ten?
KD: Seven.
BF: Seven?
KD: Seven. If I didn't have a cold I might squeeze out an eight.
BF: Can you give me a seat prediction?
KD: No.
BF: Why not?
KD: Because that's not what success looks like to me. I'm in the business of renewing the Scottish Labour party. I'm here to campaign for Daniel Johnson today, who I think has a really good chance of being an MSP for this constituency, but the job I have to do is far wider and far bigger than a set number of seats.
BF: OK.
KD: I'll tell you whose seat I do want though.
BF: Go on.
KD: The one that's sat behind Nicola Sturgeon's desk in Bute House. [The official residence of the first minister.]
BF: OK. What's your campaign message in one sentence?
KD: Stop the cuts, end austerity, invest in education.
BF: Decent. What's the best thing about campaigning?
KD: Meeting people. Door-knocking. Getting sort of 30-second, 60-second snapshots into other people's lives, you learn a tremendous amount from that. It's fascinating.
BF: What's the worst thing?
KD: Petrol station sandwiches.
BF: What's the worst petrol station sandwich you've ever had?
KD: Use [by] today, white bread, and ham curled up at the edges. A BP number.
BF: Sounds grim. What's your best bit of campaigning advice for people who are hitting the streets?
KD: Wash your hands.
BF: And what is your message to your opponents?
KD: Don't write me off.