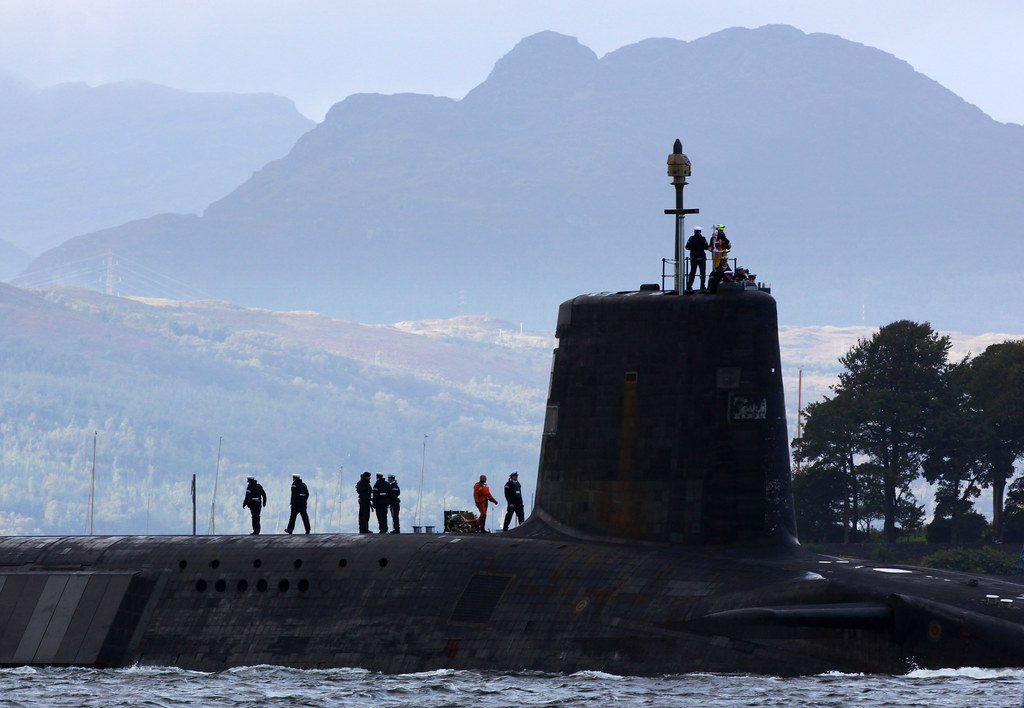 The SNP has condemned Labour's policy on nuclear weapons as an "omnishambles" after 20 Labour MPs defied the orders of leader Jeremy Corbyn to vote on Trident renewal.
Labour's leadership had called on MPs to abstain from the motion put forward by the SNP which argued that the UK's nuclear weapons programme should not be renewed, but 14 Labour MPs voted against the motion and six voted for it.
The SNP motion was defeated by 330 votes to 64 but confusion over Labour's position on Trident with Corbyn at the helm was laid bare in the double-sided rebellion. It is Labour party policy to support the renewal of Trident, but Corbyn is against renewal and urged MPs to abstain on Tuesday's vote as the party's defence policy is under review.
Several Labour MPs took to the floor during the often heated debate to back the official Labour position of renewing Trident, including former leadership candidate Liz Kendall who said the Britain's nuclear deterrent was "vital".
"It is not a choice, if we want to keep Britain safe, between renewing our nuclear deterrent and taking the necessary action against ISIL," said Kendall. "Both are vital, and it would be foolhardy, not to say arrogant, to believe that anyone in this House could predict the risks and threats Britain will face in the next 30 or 40 years."
An animated contribution came from John Woodcock MP, who slammed the SNP's record in government and said the Trident debate was being used as "a parliamentary distraction".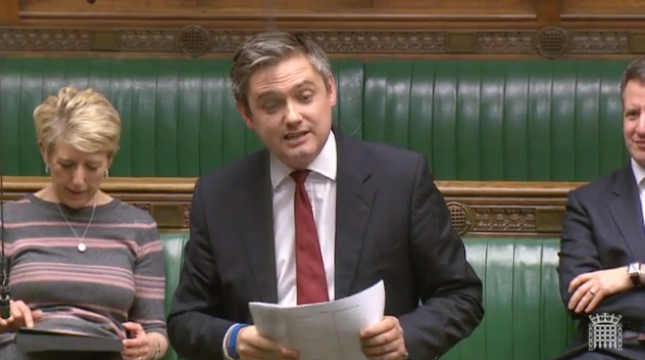 Woodcock, the MP for Barrow and Furness, warned that scrapping Trident would cost "10,000 jobs" from the submarine base in Faslane, along with jobs in his own constituency where the nuclear submarines are built. After SNP MPs criticised him for his comments, Woodcock described them as "robots".
"I would be happy to take every one of you robots, getting your instructions," said Woodcock, as he was criticised from the SNP benches. "But the proposer of the motion refused point blank to take me."
But other Labour MPs got to their feet to support the SNP on Trident being scrapped, including Kelvin Hopkins, MP for Luton North. He said: "Can I assure [SNP MP Brendan O'Hara] that there are some members of the Labour party who support his view? I am one of those, and I intend to vote for this motion."
Following Labour MPs voting for, against, and abstaining on the Trident motion, SNP defence spokesperson Brendan O'Hara described Labour's position on Trident as an "omnishambles".
"For Labour, today was a sign of their moral bankruptcy in the Trident debate," said O'Hara. "Astonishingly for a party that say they want to govern, some of their members abstained, some voted with the SNP and some even voted to support the Tory nuclear folly.
"Labour's solitary Scottish MP Ian Murray abstained – despite voicing his opposition to Trident renewal. His leader Jeremy Corbyn also abstained – although he previously supported an identical SNP motion in January this year. This is just the latest evidence that Jeremy Corbyn isn't changing Labour – Labour is changing him.
"The people of Scotland will be utterly baffled by this Labour omnishambles on an issue that is so important."