It's time we talked about a serious issue that's plagued Britain for the last decade and a half – casting a dark, permanent shadow over the country's once happy citizens.
That's right, I'm talking about the goddamn cost of Freddos.
This is the greatest issue facing modern Britain.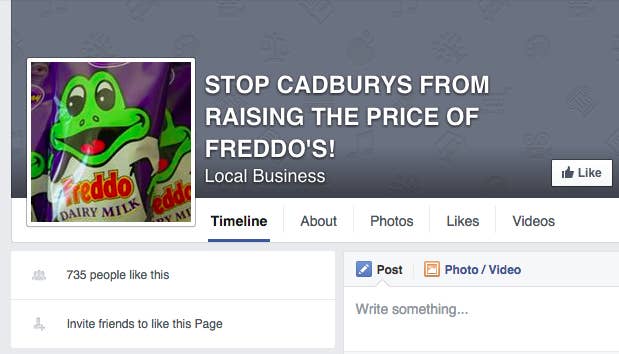 One price hike at a time, the cost has been slowly spiralling out of control.
SOME PLACES ARE EVEN CHARGING 65P.
It's a sensitive subject.

The government refuses to act.
And the anger is reaching boiling point.
The future doesn't look much brighter.
Oops. Something went wrong. Please try again later
Looks like we are having a problem on the server.
Do you think something needs to be done about the cost of Freddos?
YES. GIVE ME MY CHOCOLATE ANTHROPOMORPHIC AMPHIBIANS AT A LOWER PRICE.

Not really bothered, tbh.