24 Tweets That Will Make You Feel More Human
*Video doesn't load within 2 seconds* Well I guess I'll never know.
1.
When your practice comes into use:
2.
When you get put in your place:
3.
When you try to get your shit together:
4.
When you dwell on your self-improvement:
5.
When you reflect on the lives of previous generations:
6.
When you're feeling left out:
7.
When you continue on as usual:
8.
When you put on a fake smile:
9.
When you're unsure of the social norm:
10.
When you've not got full battery:
11.
When your bedtime plans go amiss:
12.
When you just want to be in bed:
13.
When your patience is nonexistent:
14.
When your ambitions have died:
16.
When you deal with your problems:
17.
When you experience life's greatest joy:
18.
When you don't know what you're doing:
19.
When you fuck up in public:
20.
When you share your wisdom:
21.
When there's no way you're choosing that basket:
22.
When your home is a mess:
23.
When you just want to sleep: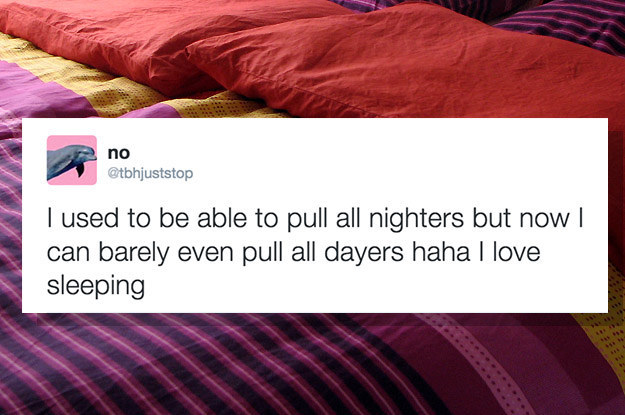 24.
When it all comes to an end: