17 Times Britain Confused The Fuck Out Of America In 2017
2017: The year Americans discovered egg cups.
1.
When Chrissy Teigen discovered Naked Attraction.
2.
When Americans were shocked to learn that we keep our washing machines in the kitchen.
3.
When the whole concept of egg cups became too much for some people to handle.
Seriously, this became ~a whole thing~ where Britain had to explain the idea behind an egg cup to the rest of the world.
4.
And when the way we eat our eggs was also seen as being a little bizarre.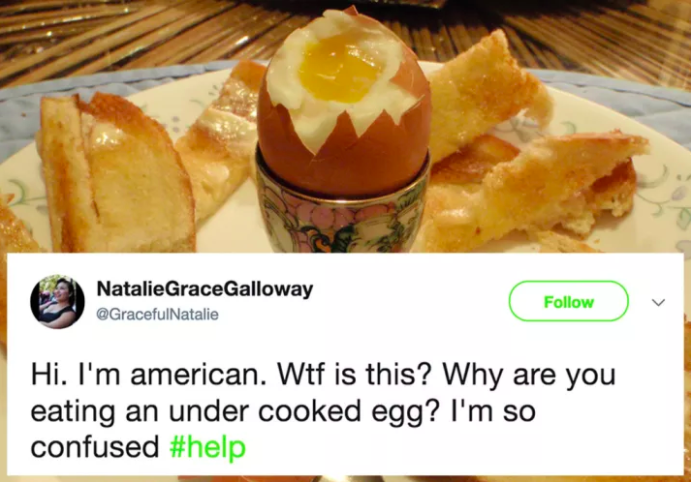 5.
When Embarrassing Bodies was uploaded to Netflix in the US.
7.
When calling ketchup "red sauce" was seen as a little weird.
9.
When we got roasted over our habit of ending messages with an "x".
10.
When Little Mix tweeted about Greggs and confused all of their American fans.
11.
When a good point was made about the number of accents we have for such a small country.
12.
When the idea of a Yorkshire pudding went over some people's heads.
14.
When spotted dick continued to make over nations laugh.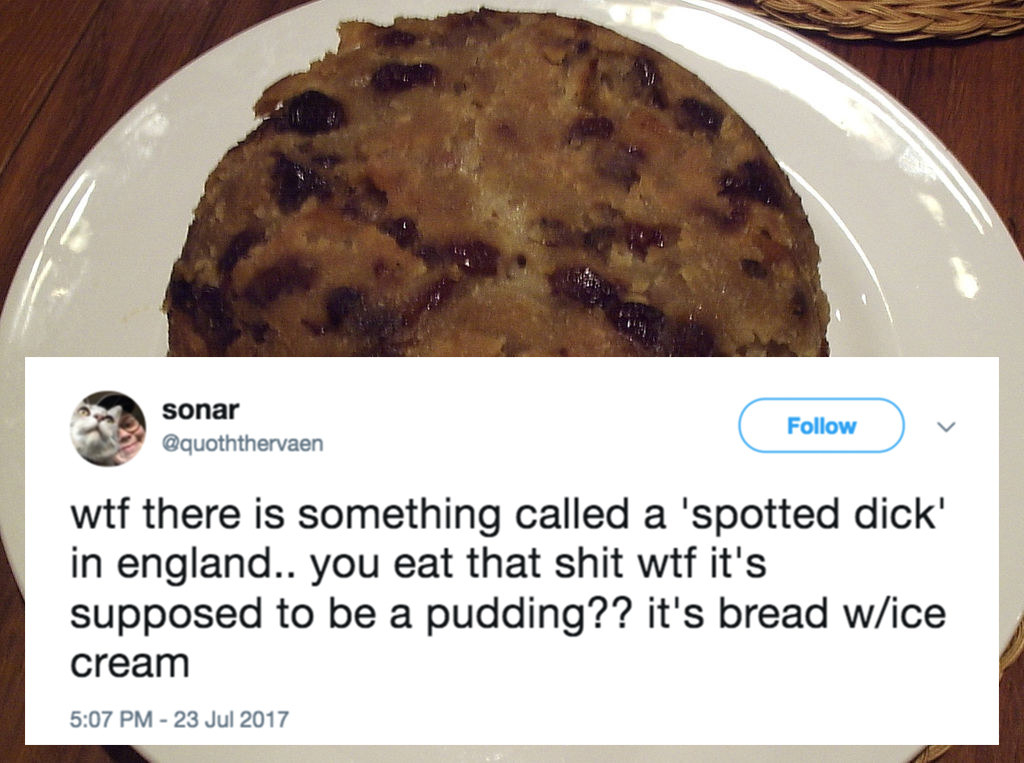 16.
When a very good point was made about the way we wash our dishes.