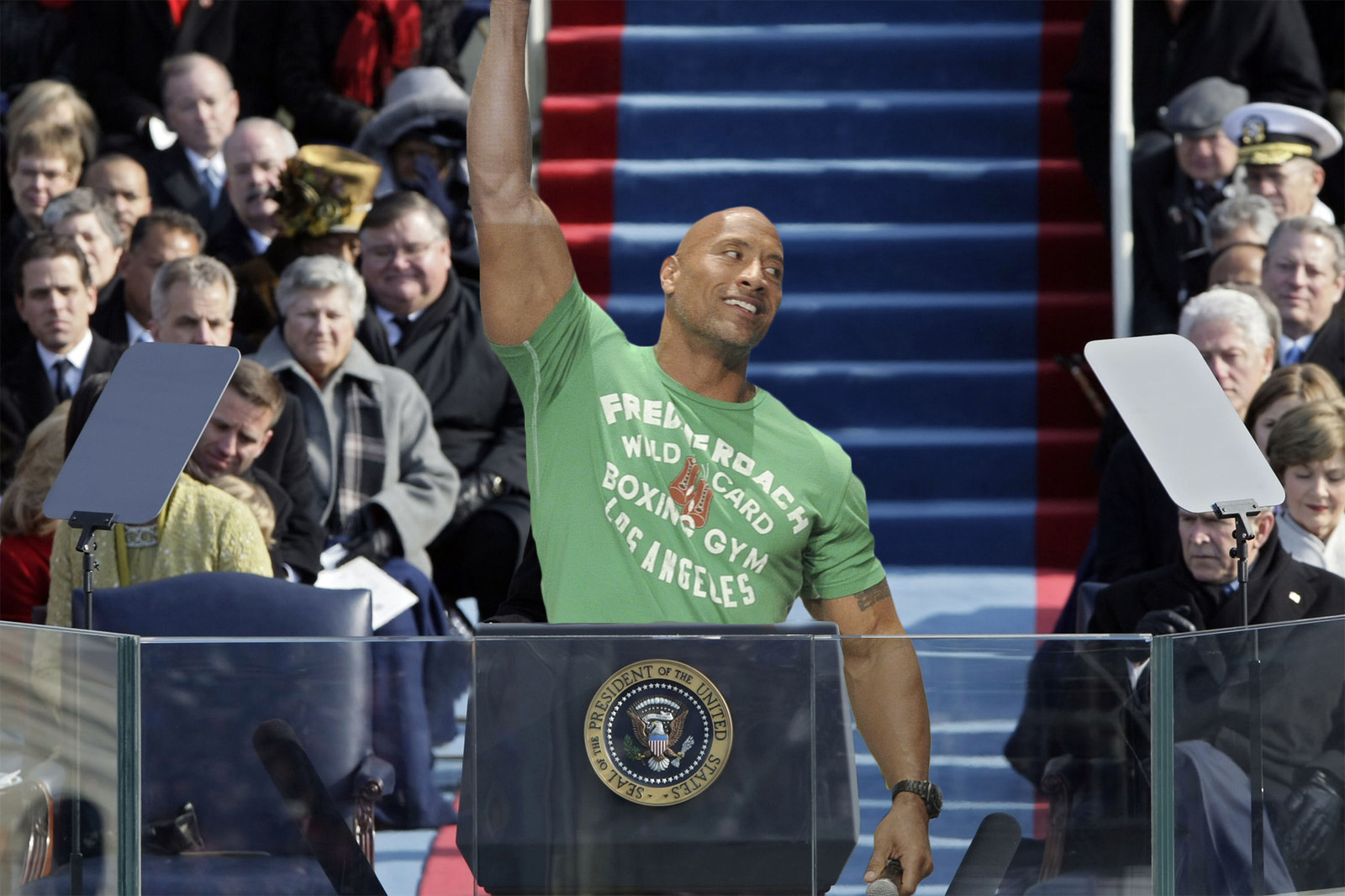 1. If Dwayne "The Rock" Johnson were president, he'd give the greatest inauguration speech of all time.
2. It would be so beautiful, that doves would cry.
3. Gone would be the day of boring political speeches; a new era of comedic insults and charismatic catchphrases would be ushered in.
4. His first act would be to redecorate the Oval Office by installing a weight set.
5. Everyone in his cabinet would be given cool nicknames.
6. Like "The Axe" for the head of the Department of Agriculture or "The Body" for the head of the Department of Health.
7. No one would fuck with America.
8. Because seriously, look at his guns.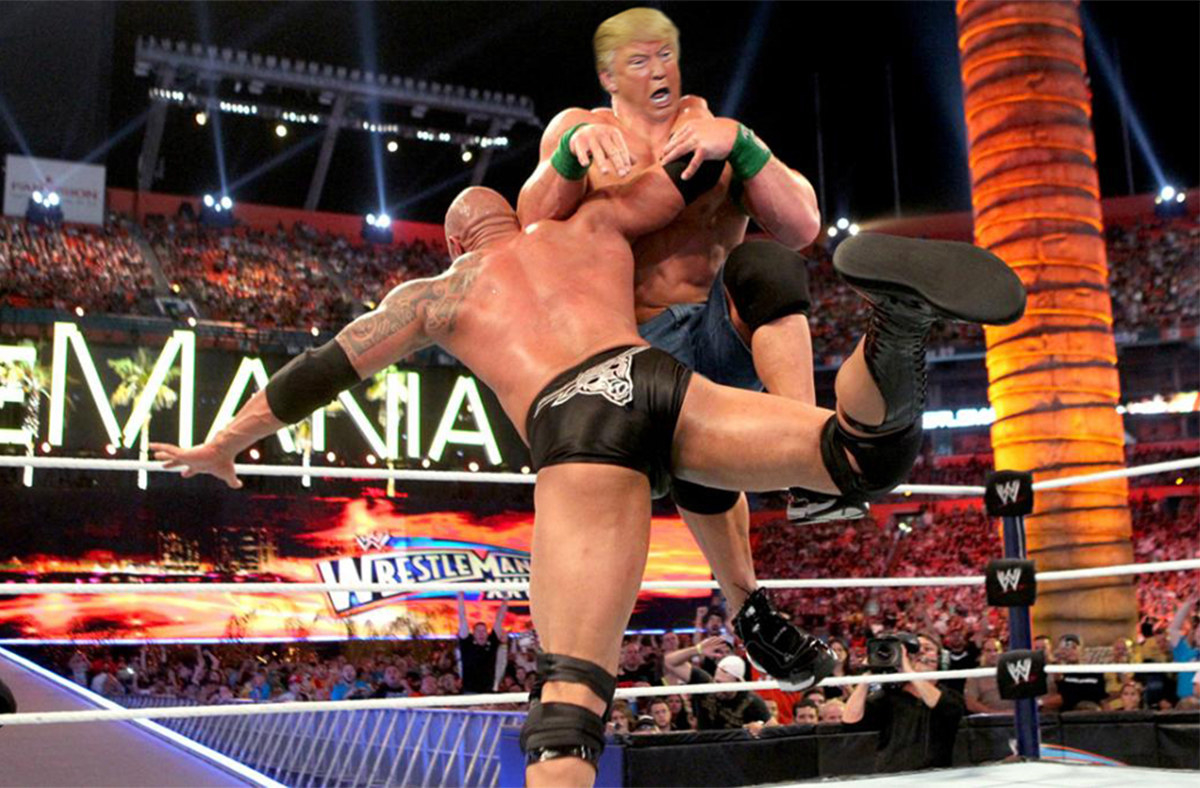 9. He'd be shirtless in his presidential portrait.
10. Which would be enough to motivate everyone to get in shape.
11. And they'd be helped immensely by his "clanging and banging" programme, that would provide everyone with free weights.
12. Cheat days would be declared national holidays, and they'd be legendary.
13. His presidential merchandise would completely sell out.
14. Especially his range of presidential action figures.
15. He'd be the first president to compete in a Royal Rumble.
16. Where he'd throw everyone out of the ring, before stepping over the top-rope himself, claiming "I've got a country to run. I'll leave this to the young guys."
17. Which would help to inspire a new generation to get involved in politics. A better generation.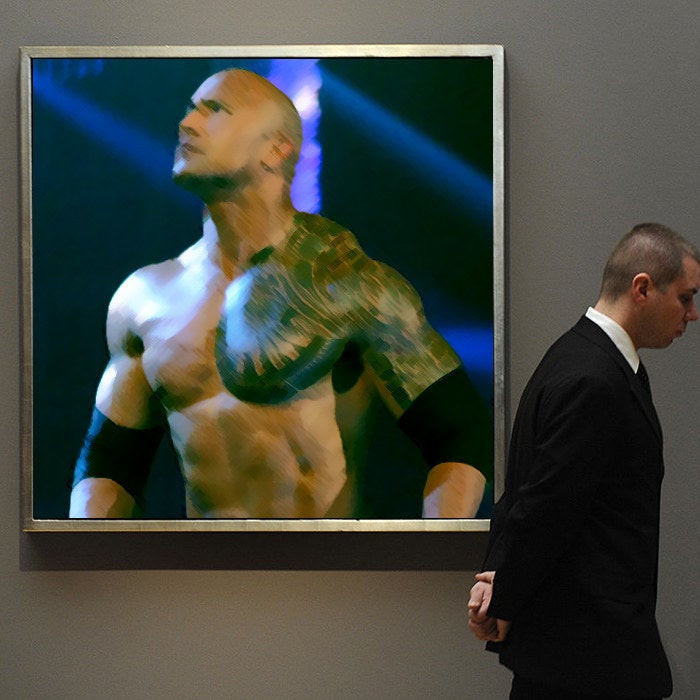 18. At the end of his first term, he'd be re-elected by a landslide.
19. Political commentators would point to the defining moment of his re-election campaign as the time he called his opponents "jabronis" during a debate.
20. After which he went on to deliver a devastating rock bottom to one of them.
21. Within months of his second term in office, he'd destroy the national debt simply by dropping an elbow on it.
22. In fact, all problems could and would be solved with an effective elbow drop: illiteracy, global warming, childhood obesity etc.
23. All important meeting would have to be arranged around his five meals a day. But no one would mind, because he's the goddamn Rock.
24. The Rock would reintroduce the fanny pack as a serious style choice.
25. Finally, a place to conveniently carry your keys and Tic-Tacs.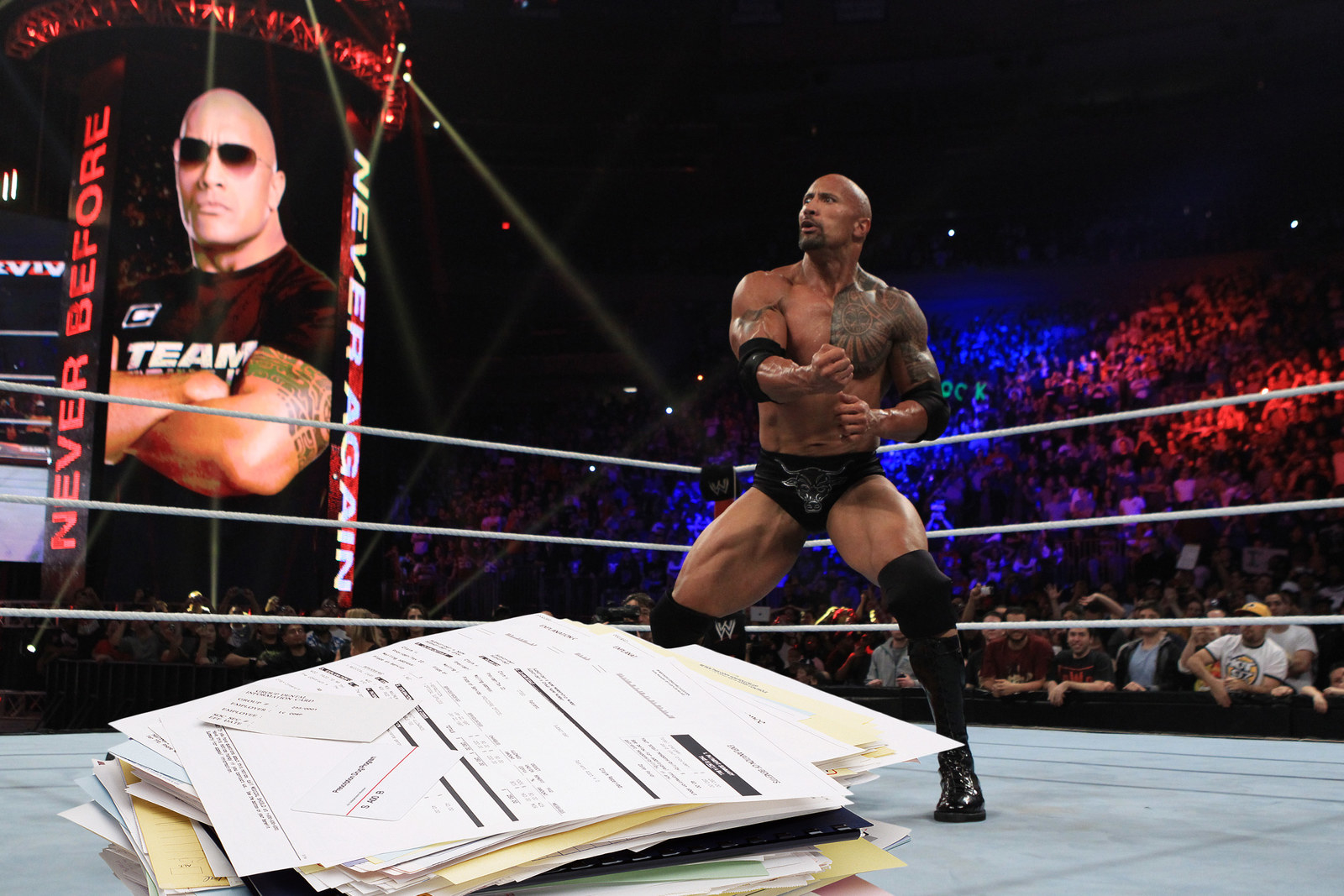 26. He'd be the first president to come out to entrance music.
27. And on special occasions, like global summits, he'd even show up with an impressive pyro display.
28. Putin would be insanely jealous.
29. Every nation would want to befriend America, just so they could have The Rock as an ally and ask him questions about the Fast and the Furious franchise.
30. World peace would then shortly be achieved.
31. And at the end of his second term, there'd be calls to change legislation so that he could serve a third.
32. The Rock would end these discussions, insisting it's not what's best for democracy.
33. The Rock respects democracy.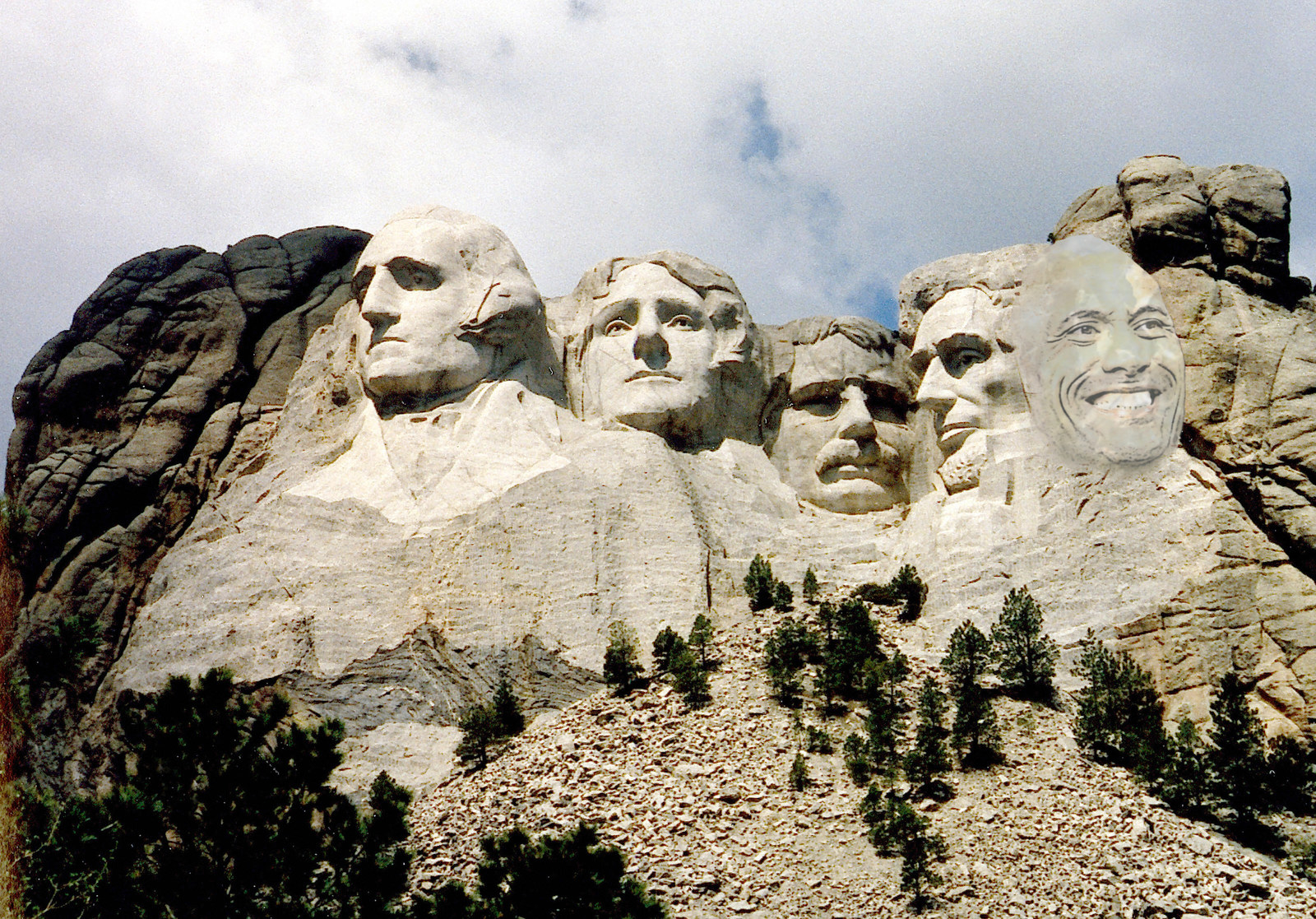 34. But he'd still show up every now and again to help, when he's most needed.
35. And sometime in the near future, Mount Rushmore would gain a new, more chiseled face.
36. History will have a new icon. A kind icon. A rocky icon.
37. Centuries from now, children the world over would still be learning the immortal words: "If you smell… what The Rock… is cooking!"
🇺🇸 💪🏾🇺🇸💪🏾 🇺🇸