1.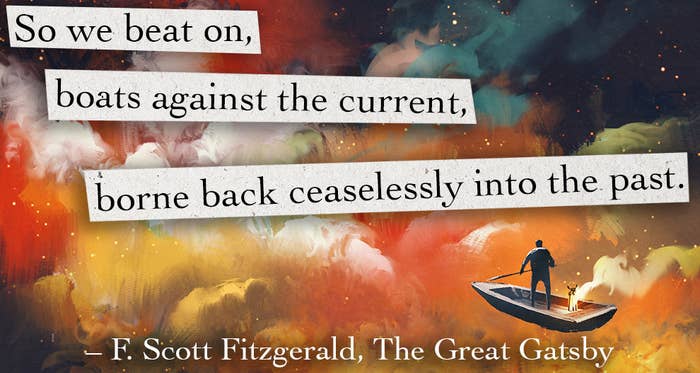 2. "We accept the love we think we deserve."
– Stephen Chbosky, The Perks of Being a Wallflower
Submitted by Carly Black, Facebook
3. "Till I die and after I die, and when I find my way out of the land of the dead, I'll drift about forever, all my atoms, till I find you again..."
– Philip Pullman, The Amber Spyglass
Submitted by lucykatherinep
4. "All children have to be deceived if they are to grow up without trauma."
― Kazuo Ishiguro, Never Let Me Go
Submitted by vickiz2
5.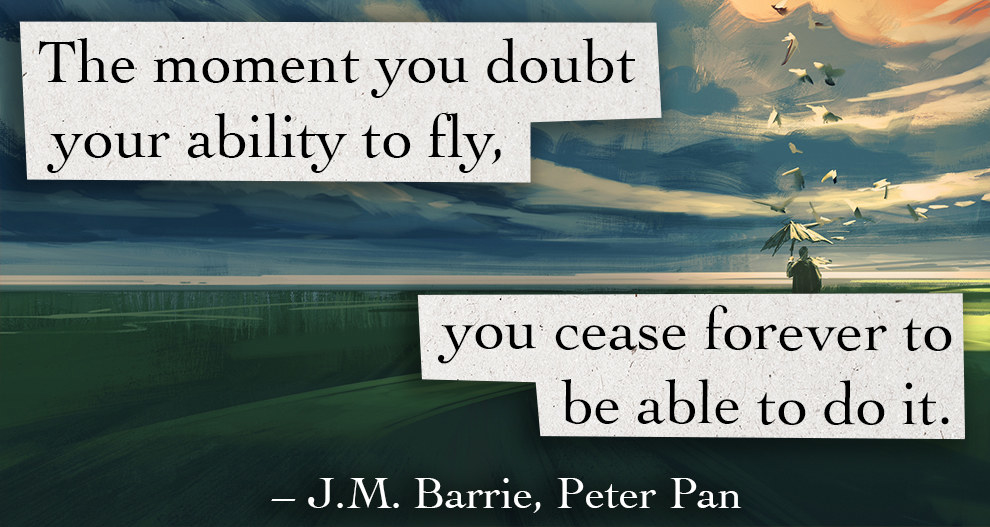 6. "And I'd choose you; in a hundred lifetimes, in a hundred worlds, in any version of reality, I'd find you and I'd choose you."
― Kiersten White, The Chaos of Stars
Submitted by gsb1996
7. "Everything was beautiful and nothing hurt."
– Kurt Vonnegut, Slaughterhouse-Five
Submitted by Josh Bailey, Facebook
8. "Only the sky above us do we hold in common."
– Alice Walker, The Color Purple
Submitted by edaughterman
9.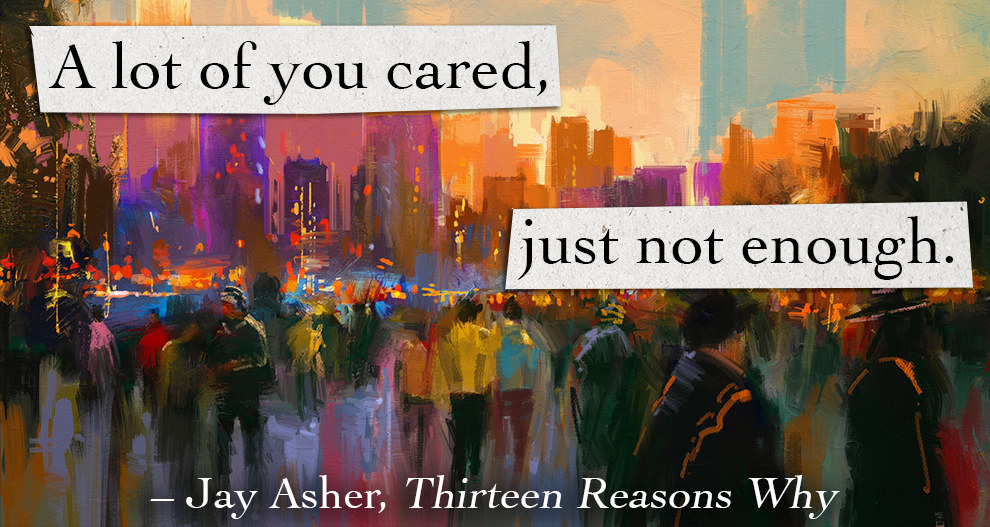 10. "The heart dies a slow death, shedding each hope like leaves until one day there are none. No hopes. Nothing remains."
– Arthur Golden, Memoirs Of A Geisha
Submitted by Kari Helmick, Facebook
11. "I don't want you to miss all the things that someone else can give you."
– Jojo Moyes, Me Before You
Submitted by Karen Ha, Facebook
12. "Now I am quietly waiting for the catastrophe of my personality to seem beautiful again, and interesting, and modern."
– Frank O'Hara, Meditations in an Emergency
Submitted by christinar40c427443
13.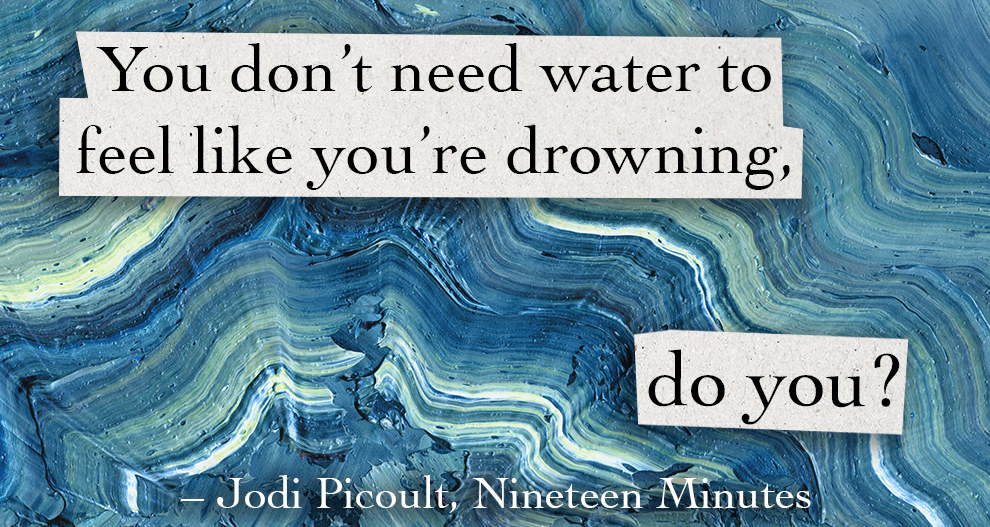 14. "You know how you let yourself think that everything will be all right if you can only get to a certain place or do a certain thing. But when you get there you find it's not that simple."
― Richard Adams, Watership Down
Submitted by Ericka Condon-Ericson, Facebook
15. "If you expect nothing from somebody you are never disappointed."
— Sylvia Plath, The Bell Jar
Submitted by Alexandra Danielle, Facebook
16. "Just... isn't giving up allowed sometimes? Isn't it okay to say, 'This really hurts, so I'm going to stop trying'?"
– Rainbow Rowell, Fangirl
Submitted by Emma Neishloss, Facebook
17.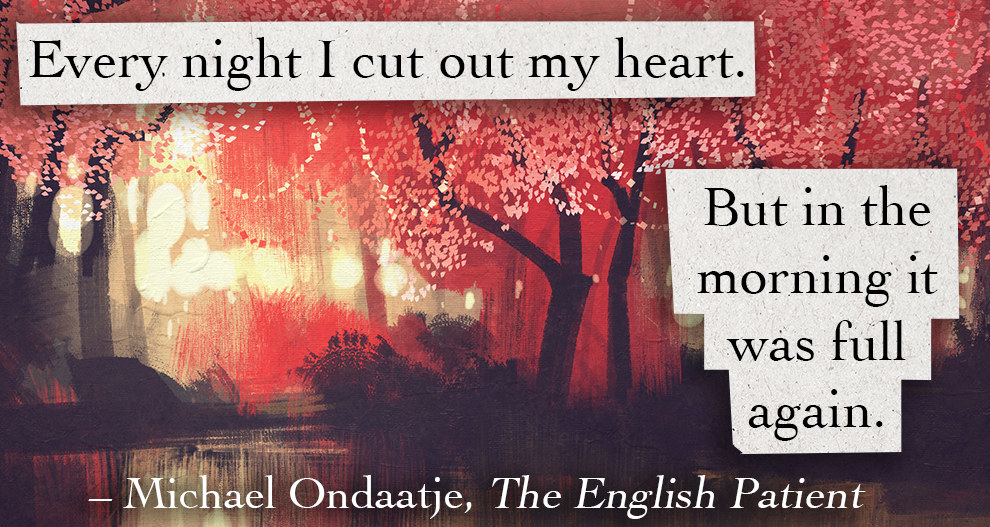 18. "I drag myself out of nightmares each morning and find there's no relief in waking."
– Suzanne Collins, The Hunger Games: Mockingjay – Part 1
Submitted by emmaw54
19. "Life, although it may only be an accumulation of anguish, is dear to me, and I will defend it."
– Mary Shelley, Frankenstein
Submitted by Kathy Wall, Facebook
20. "'No,' said George. 'No, Lennie, I ain't mad. I never been mad, and I ain' now. That's a thing I want ya to know.'"
– John Steinbeck, Of Mice And Men
Submitted by ntielen
21.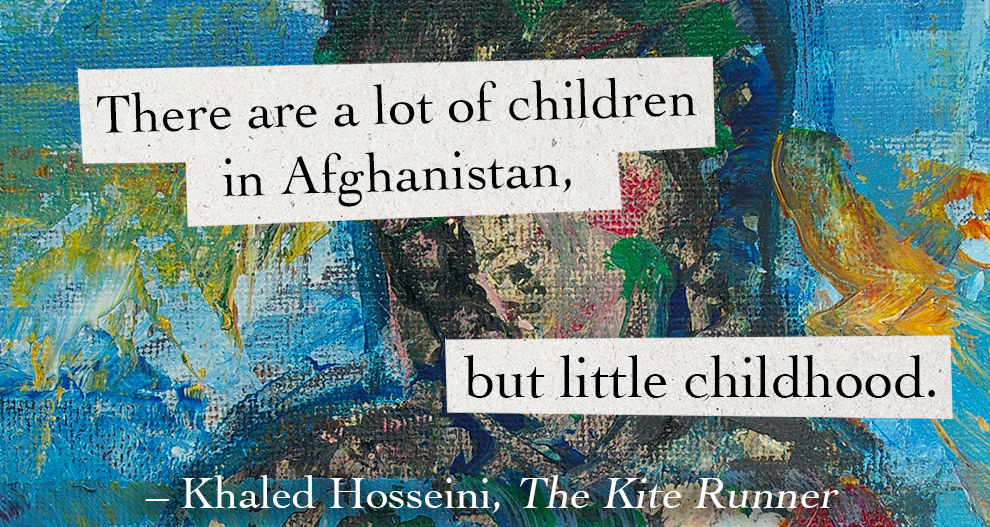 22. "Sometimes I can hear my bones straining under the weight of all the lives I'm not living."
– Jonathan Safran Foer, Extremely Loud and Incredibly Close
Submitted by Lou Ritenour, Facebook
23. "It didn't matter in the end how old they had been, or that they were girls, but only that we had loved them, and they hadn't heard us calling, still do not hear us, calling them out of those rooms where they went to be alone for all time, alone in suicide, which is deeper than death, and where we will never find the pieces to put them back together."
– Jeffrey Eugenides, The Virgin Suicides
Submitted by Tasha Beans, Facebook
24. "I was weeping again, drunk on the impossible past."
– Vladimir Nabokov, Lolita
Submitted by juliem4c21db5b6
25.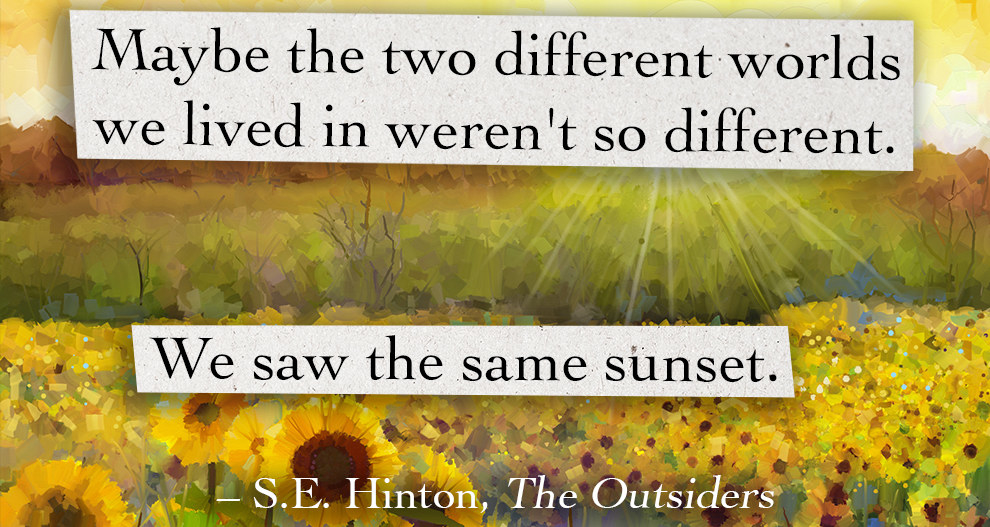 26. "May your eye go to the Sun, to the wind your soul.… You are all the colors in one, at full brightness."
– Jennifer Niven, All the Bright Places
Submitted by Jennifer Rodarte, Facebook
27. "I was always hungry for love. Just once, I wanted to know what it was like to get my fill of it – to be fed so much love I couldn't take any more. Just once."
– Haruki Murakami, Norwegian Wood
Submitted by tyfine
28. "It's easy to make friends if you let people laugh at you."
– Daniel Keyes, Flowers for Algernon
Submitted by tbrock
29.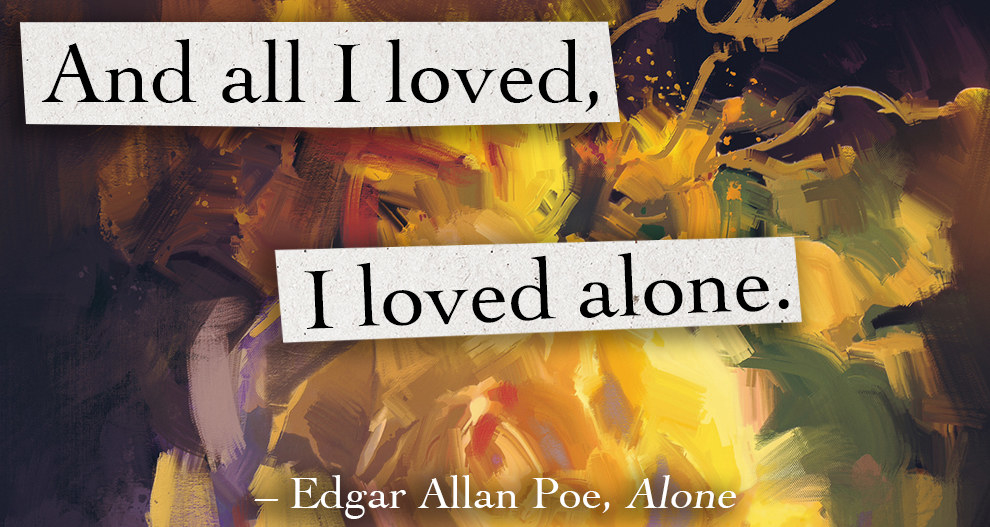 30. "If you have a sister and she dies, do you stop saying you have one? Or are you always a sister, even when the other half of the equation is gone?"
– Jodi Picoult, My Sister's Keeper
Submitted by Libby Rose Louise Packham, Facebook
31. "I always did what someone else wanted me to do. I've always been someone's daughter or mother or wife. I've never just been me."
– Cheryl Strayed, Wild
Submitted by Brian Hammell, Facebook
32. "You're beautiful, but you're empty. No one could die for you."
– Antoine de Saint Exupéry, The Little Prince
Submitted by lunivers
33.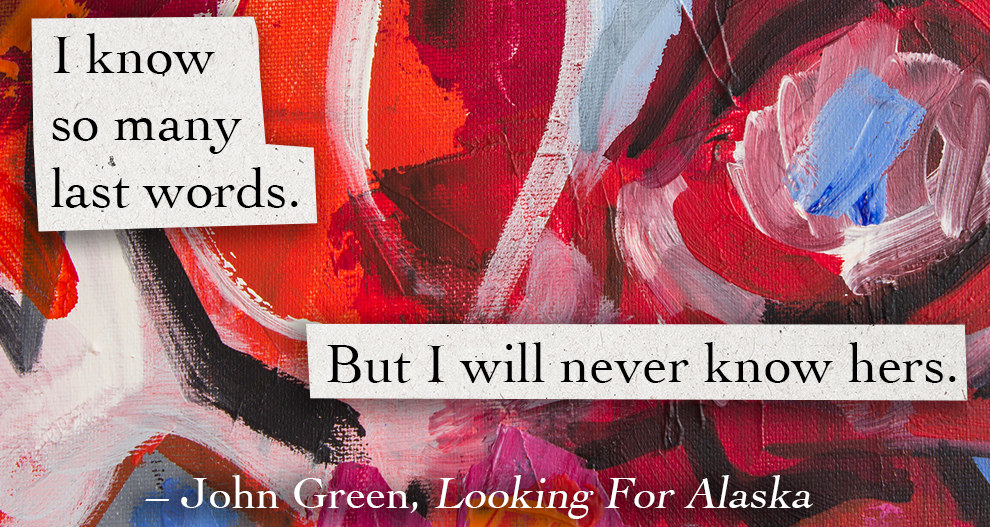 34. "I never wanted to go away, and the hard part now is the leaving you all. I'm not afraid, but it seems as if I should be homesick for you even in heaven."
– Louisa May Alcott, Little Women
Submitted by Kara Schmid, Facebook
35. "I'm just so thankful for our little infinity."
– John Green, The Fault in Our Stars
Submitted by gurlean
36. "It's hard to let go anything we love. We live in a world which teaches us to clutch. But when we clutch we're left with a fistful of ashes."
– Madeleine L'Engle, A Ring of Endless Light
Submitted by Sarah Bonse, Facebook
37.