27 Times Britain Out-Cringed The Rest Of The World
*Wipes away patriotic tear*
1.
When someone was kicked off of jury service.
2.
When a face painter misunderstood the question.
3.
When a learner driver really fucked up.
4.
And when this guy failed his driving test.
7.
When autocorrect made a birthday a little less fun.
9.
When this visit to the doctor's went awkwardly.
10.
When someone tried to discreetly shoplift some blinds.
11.
And when this clubgoer was caught in the act.
12.
When a surprise party was completely ruined.
13.
When this guy ruined Christmas.
15.
When this girl bought the wrong wrapping paper.
16.
When a nan did her best to help.
17.
And when a nan sent this text.
18.
When this 10/10 pun went ignored.
20.
When this customer interaction occurred.
21.
When this guy committed the ultimate fuckup by accidentally replying to his boss.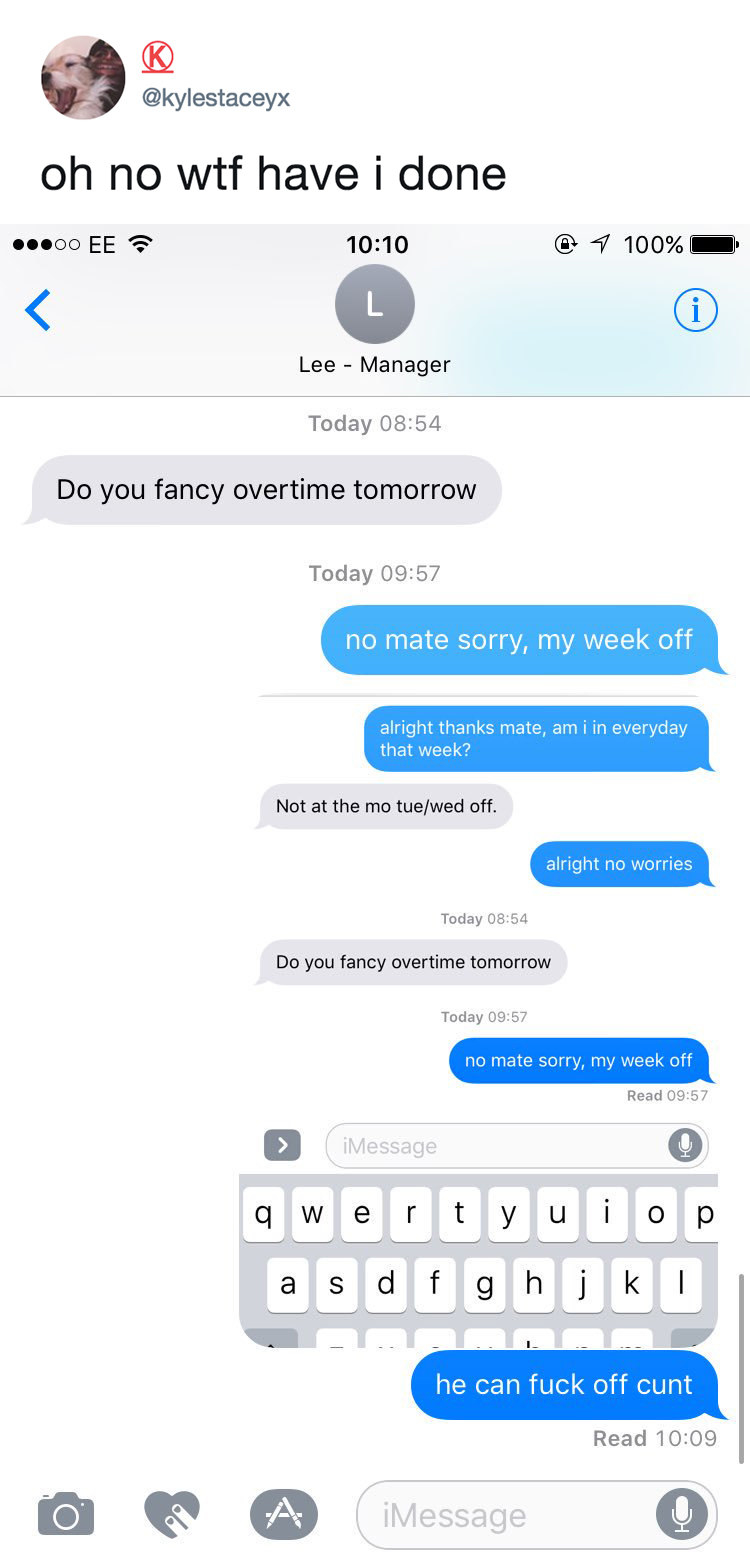 23.
When a baby was born weighing £3.10.
25.
When this response to a pick-up line abruptly ended the conversation.
26.
When someone in the cinema was shocked at a plot development.
27.
And when this text exchange happened.