A man from Doncaster went to a tattoo artist with a bizarre request: To have the phrase "Gary Lineker shags crisps" inked on his left butt cheek.
The phrase was first made popular when a flag adorning the words popped up at Glastonbury in 2014.
The "massive fan" posted a photo on Twitter to share his unique love with the former footballer, current sports broadcaster, and famous pedlar of crisps.
However It didn't taken long for regret to sink in.
And it seems that not everyone is a fan.
Life lesson: Never get a tattoo accusing a retired footballer of having sex with potato based snacks – your mother probably won't like it.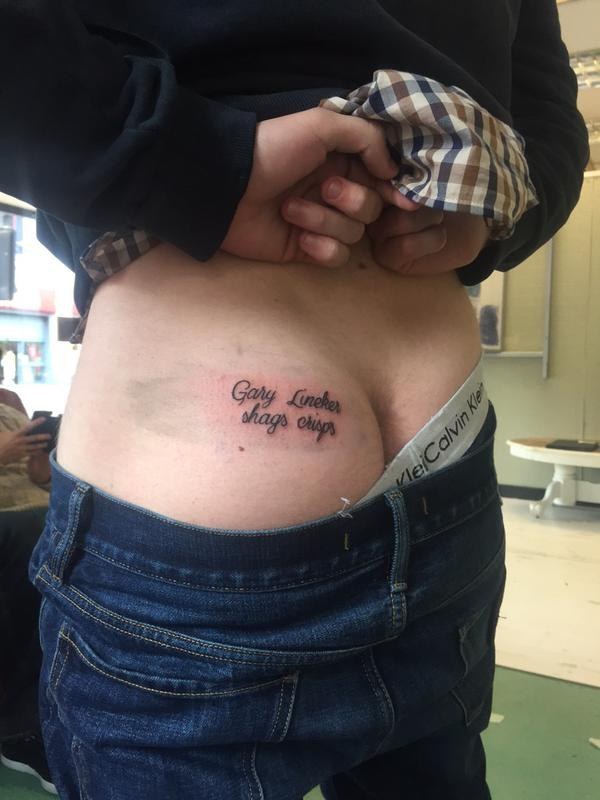 There's been no response from Gary yet.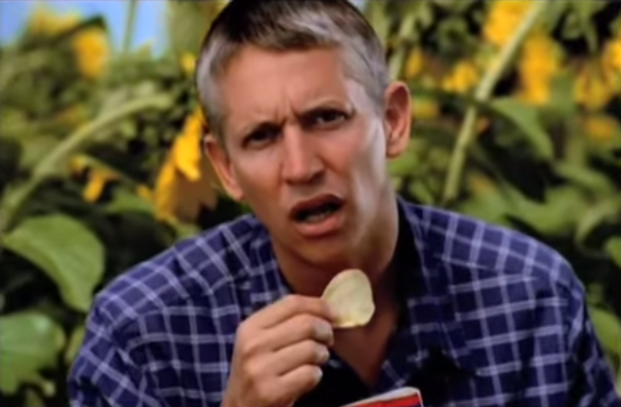 BuzzFeed News has reached out to the man for comment.