1.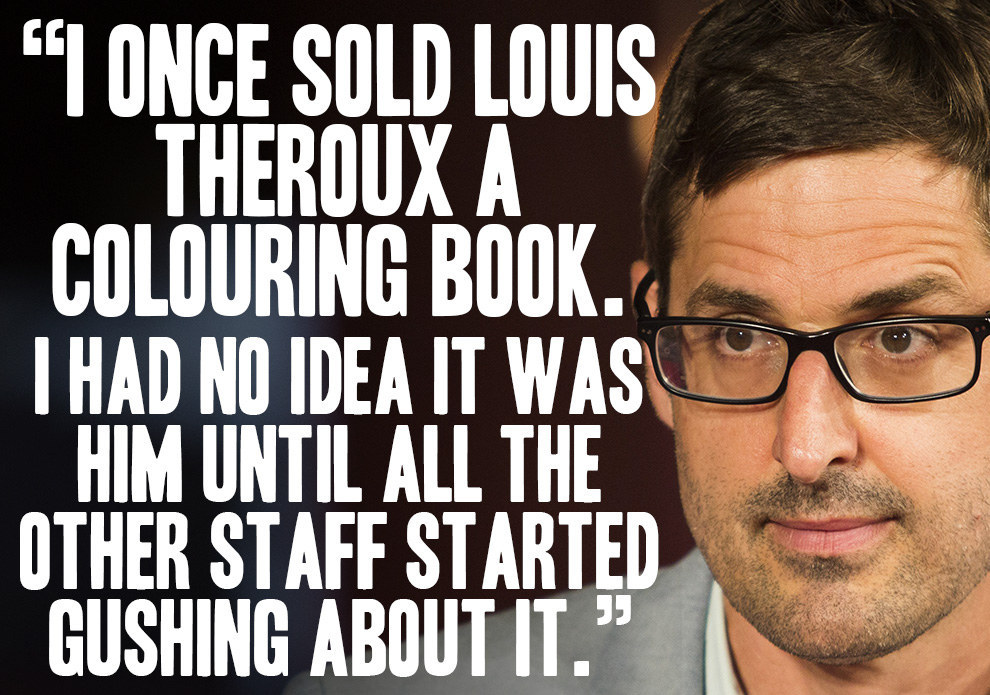 2. "Paul Burrell, the former royal butler, ran a florist / Beanie Babies shop in my village in North Wales with his wife."
Submitted by tabathaleggett
3. "My sister was walking through Manchester city centre and she passed Kit Harrington. She only realised two minutes later and wanted to run after him to get a picture but didn't want to appear weird, so she just went home and sulked all day instead."
Submitted by Nadia Pulfrey, Facebook
4.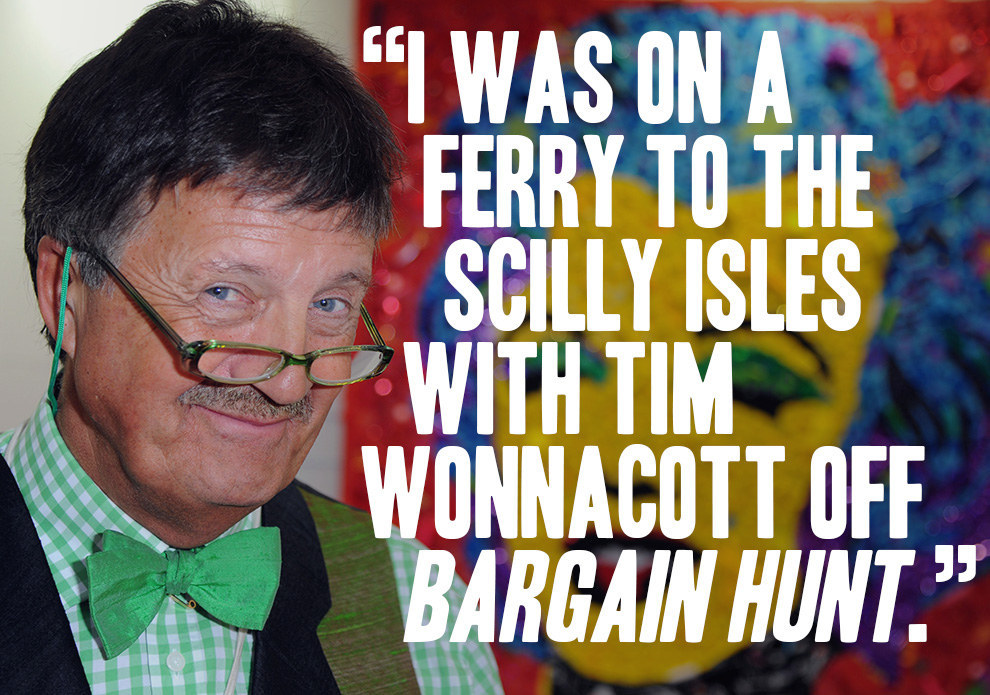 5. "I saw Andrew Scott (Moriarty in Sherlock) at the escalators in London Waterloo station. Unfortunately I was going up the escalators while he was going down, so all I could do was stare and gape at him."
Submitted by Naya Medjedovic, Facebook
6. "I met Gareth Gates' guitarist in Gateshead Metro Centre whilst he was buying a Greggs cheese and onion pasty for Mr Gates himself (apparently they're his favourite)."
Submitted by Alice Dunbar, Facebook
7.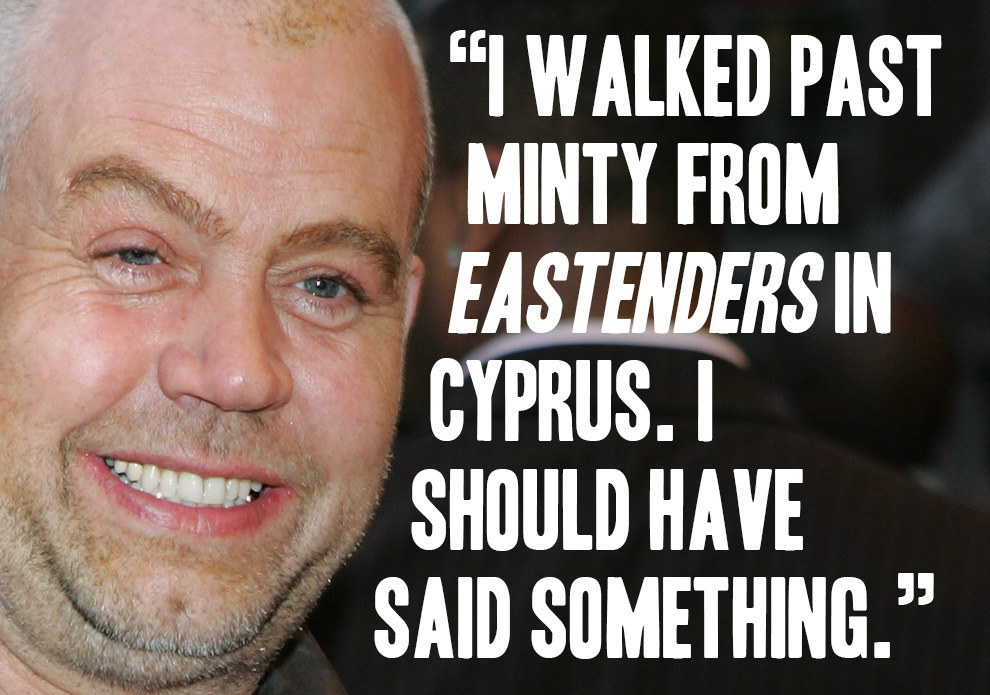 8. "I met Mark Owen from Take That when I was about 10. We were looking at exotic fish in a garden centre and he was telling me about his puffy fish until I found an excuse to politely leave. I didn't realise who he was until my step sister told me."
Submitted by justinem46db5ffb2
9. "My dog once sniffed the dog of Zammo from Grange Hill in our local park."
Submitted by Sarah Argrave, Facebook
10.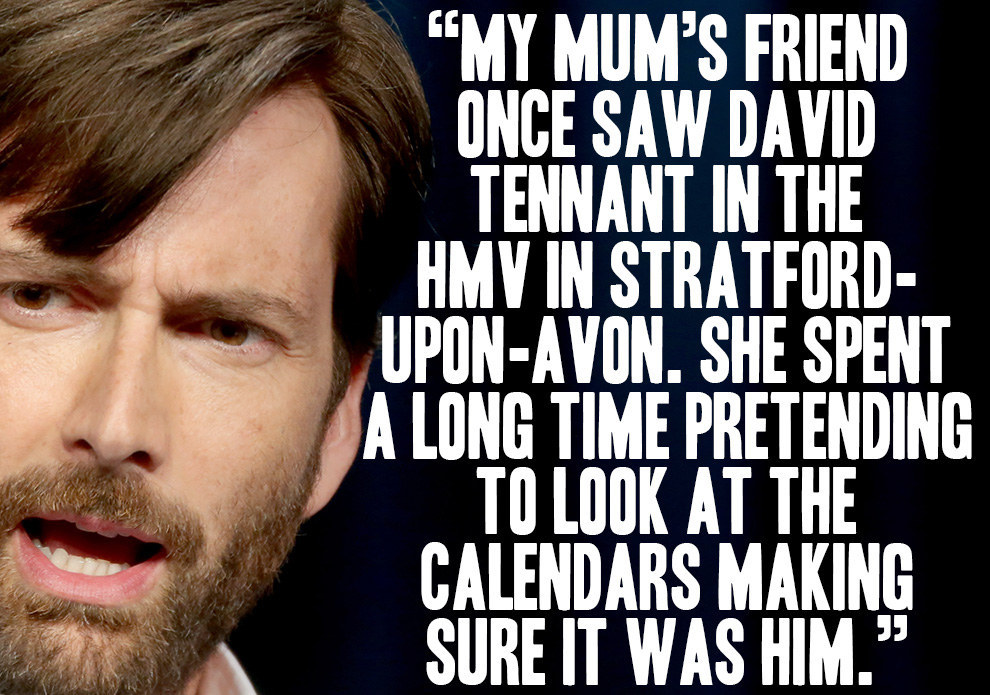 11. "I served Shaun Williamson (Barry from Eastenders) in a branch of WHSmith. His credit card got referred so he had to wait whilst I rang the number and talk to the card people. Lovely chap."
Submitted by edlafleur
12. "We saw Buster Merryfield (Uncle Albert in Only Fools and Horses) in the car park of SeaLife Weymouth and that was pretty much it. He looked like he was laughing."
Submitted by Michelle Pearce, Facebook
13.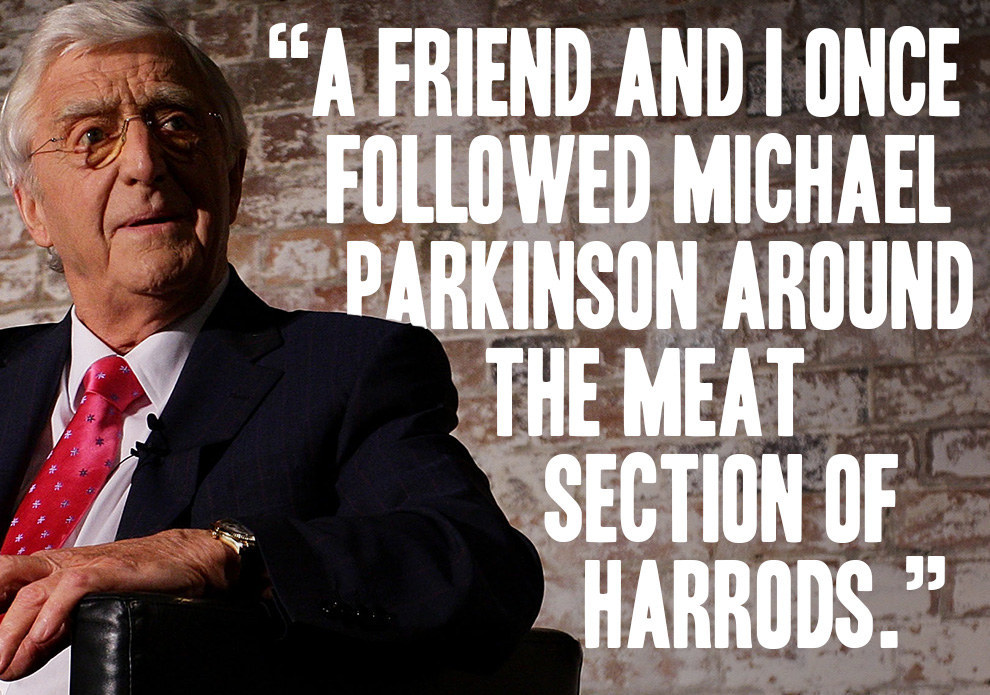 14. "The weatherman from Look North opened the summer fête at my primary school."
Submitted by Charlotte Badiali, Facebook
15. "I saw Boy George come out of a movie premiere in London. I tried to get a picture of him and screamed out 'I love you Boy George!', at which point he flinched slightly and kept on going. I don't actually love him, but I do have a blurry picture of the back of him somewhere."
Submitted by Catherine Thom, Facebook
16.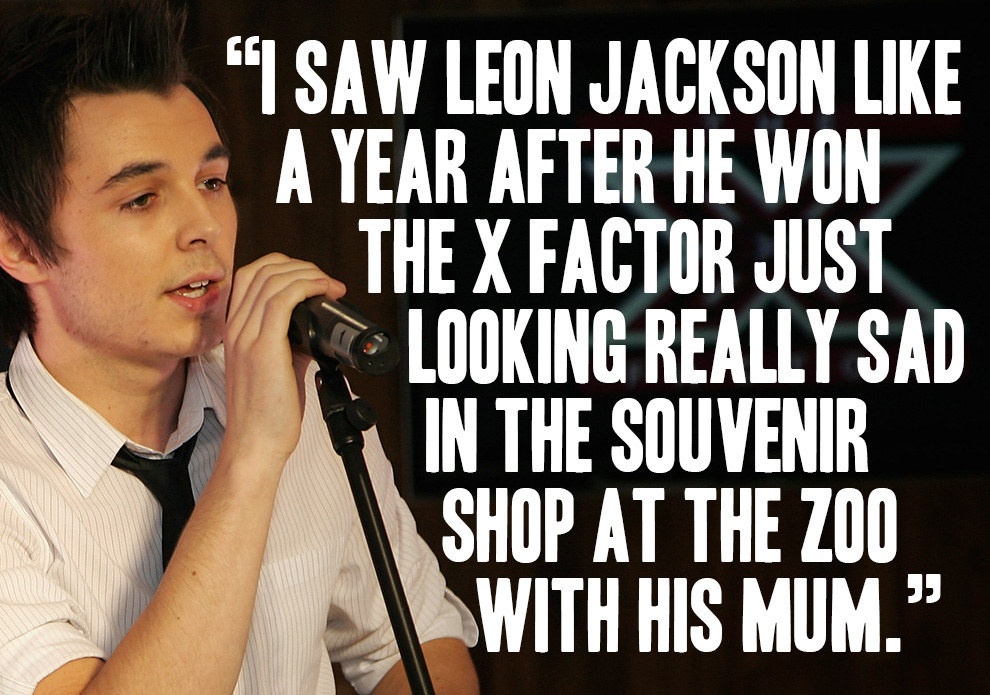 17. "I sat next to Harry Enfield on one of those pirate ship rides. I was too young to recognise him at the time but my dad thought it was great."
Submitted by redloveknot
18. "I saw Dominic West in a pub with a group of actors. I went over and said what a fan I was, and that I was going to see him on stage and was looking forward to it. Then my mate shouted 'Oh my god, you're fucking Jimmy McNulty, can I get a photo?" and he said 'no, mate.'"
Submitted by Russell Harding, Facebook
Note: Submissions have been edited for length and/or clarity.